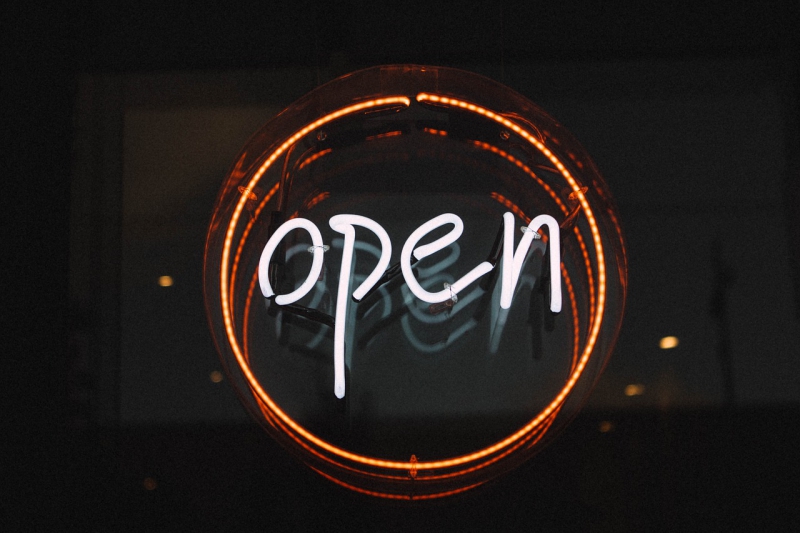 If your home isn't hooked up with a gas stove and a stovetop kettle, the recent uptick in load shedding blackouts is sure to be interfering with your daily caffeine fix. Never fear, we've got a list of coffee shops and cafés that are standing by when the lights go out. The country may be running low on energy, but you sure won't be…
EASTERN CAPE
Café au Lait Coffee Shop
Visit: Shop G24, 6th Avenue Shopping Centre, corner of 6th Avenue + Heugh Road, Walmer, Port Elizabeth
Call: 041 581 0360
"We are open during load shedding everyday. Pop in anytime for a lovely cup of coffee and something delicious to eat "
Heritage Cafe
Visit: 25 Constitution Hill, Port Elizabeth
Call: 078 683 5274
"Stage 3? Stage 4? No matter. WE ARE OPEN! Pop in for some coffee and lunch!"
GAUTENG
C'est La Vie Coffee Shop
Visit: 211 End Avenue, Clubview, Centurion
Call: 012 654 0220
"Loadshedding can't knock our lights out! While the traffic lights may be down, and dinner may consist of a lot more takeaways, you'll still be able to enjoy C'est La Vie as always. Our trusty generator keeps our lights on, so we'll be open, even when everything else isn't."
CupoCafé Coffee Bar
Visit: C/o Zambesi & Enkeldoorn Avenue, Kolonnade Retail Park, Pretoria
Call: 081 416 3196
"We have these special inventions to keep us caffeinated during the current change of our ever so comfortable lives to loadshedding hour. We are open and brewing without power & limited menu options. Please be patient as this takes longer that the incredible espresso machine."
Strictly Come Coffee
Visit: Riversquare Mall, Nile Drive, Three Rivers
Call: 079 255 5418
"Reminder!!! We are open during loadshedding!! No power no problem!!"
Thirdspace
Visit: 2 Valley View Shopping, Campbell Road, Fourways
Call: 083 696 3003
"We've just got set up with a generator so we're operational during all stages of loadshedding"
Craft Coffee
Visit: Craft Coffee is in Parktown North on 15 on 7th Street
Call: 011 492 0501
"Great coffee and amazing cafe style food available all day!!!"
KWAZULU-NATAL
Savior Cafe
Visit: 203 Bulwer Road, Glenwood
Call: 063 225 5711
"Stage 3 Implemented... Jenny our genny is working hard to keep your Cappuccinos & Flat White's flowing..."
The Treatery at Yard 41
Visit: Yard 41, 2 Shafton Road, Howick
Call: 033 330 2594
"Did you know... we are open 7 days a week.... even during loadshedding. We will keep you caffeined up with our special loadshedding filter coffee, delicious cakes… breakfasts and lunch options."
The Waterberry Coffee Shoppe
Visit: C/o Dolphin Crescent & Leonora Drive, Ballitoville
Call: 032 946 2797
"Load shedding.... No problem at Waterberry! See you all there"
African Roots Coffee
Visit: A25 Pearl Walk, Lagoon Drive, Umhlanga
Contact: 087 941 4591
"African Roots Coffee Shop is on uninterrupted backup generator during load shedding!"
WESTERN CAPE
Bootlegger Coffee Company
Visit: 2nd Floor, Point Mall, 76 Regent Road, Sea Point | Shop G05, 325 Main Road, Kenilworth | Unit 001, The Harrington, 50 Harrington Street, Cape Town
Call: 021 433 2599
"Bootlegger Point Mall, Bootlegger Kenilworth and Bootlegger Harrington are all fully operational"
Brewtiful Espresso Bar and Café
Visit: Waterway Street, Gordons Bay
Call: 072 301 6191
"We have no load shedding. Come join us."
Coco Safar Café
Visit: Artem Centre, 277 Main Road, Sea Point
Call: 021 433 1336
"Load Shedding does not mean you have to be left in the dark, hungry or without coffee… At Coco Safar, we remain open and continue serving Batch Filter and Coffee and Rooibos Siphons, croissants and avocado toast too!"
Weskus Coffee
Visit: 6 St Croix Close, Langebaan
Call: 0716834971
"Also up when you down. Serving up some great African single origin coffees."

The Daily Coffee Café
Visit: Stellenbosch Square, 5 Webersvallei Road, Stellenbosch
Call: 021 880 0097
"We are operational during electricity outages and offer all our usual coffee and related beverages! Our special Loadshedding Menu highlights available meals but preparation may take slightly longer than usual due to backup power limitations. Please be assured that our dedicated kitchen staff are doing their best in challenging circumstances. Thank you for your patience and understanding!"
Rosetta Roastery
Visit: 66 Albert Road, Woodstock, Cape Town
Call: 021 447 4099
We are happy to let you know that we are open and fully operational during load shedding at both our roastery in @woodstockexchange and at our bar in the @theyardcapetown .
The Green Shed Coffee Roastery
Visit: Leila's Lane, Wilderness
Call: 044 333 0207
"African Coffee made with love .Open and ready to serve you Coffee in loadshedding time…"
Free State
Bloemfontein Coffee Roasting Co.
Visit: Shop 7-9 The Towers, Langenhovenpark.
Call: 0514460959
"Always ready to serve coffee!"
Nationwide
Seattle Coffee Company has a list of loadshedding-friendly cafes here.
- - - - -
Are there more coffee shops and cafés to add to this list? Please let us know!