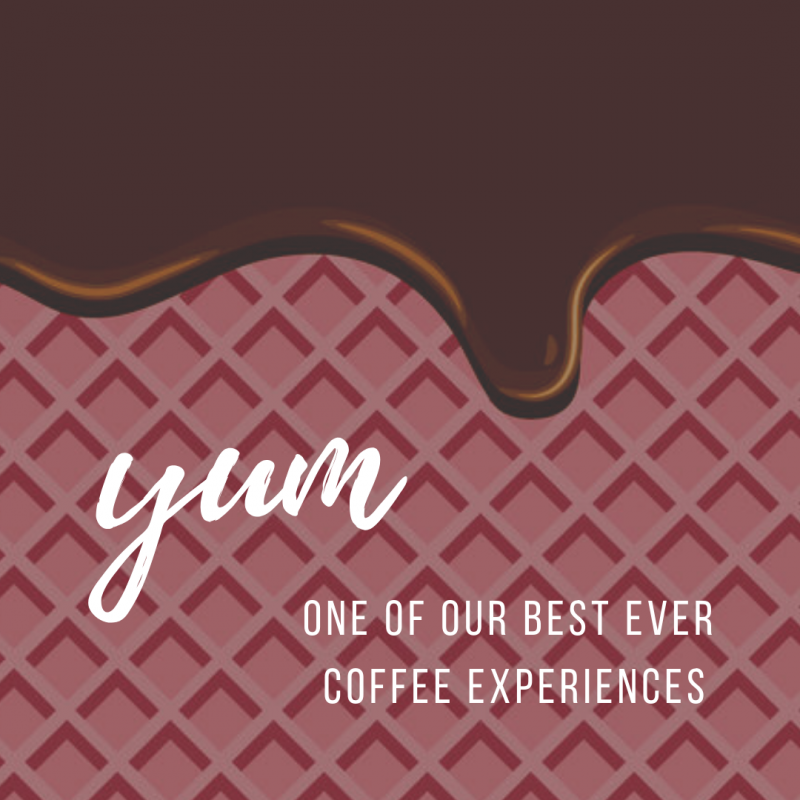 Bruce Manning has been competing for the last nine years and always brings something a bit crazy to the stage. This year though, the only crazy thing he brought to stage was the crazy good coffee. I think you could speak to any of the other competitors who had the opportunity to taste this coffee backstage and they would all agree that this was by quite some way the most delicious coffee at the competition. A Panamanian Gesha from Finca Ponderosa.
When I tell you that this milk beverage tasted like strawberry wafers with a delightful cherry-liqueur dark chocolate finish, I am not in any way exaggerating. The espresso was cherries and papaya and an explosion of sweetness. Even just opening the bag in our office has been making me swoon this week.
This coffee is very rare, very expensive and very difficult to get one's hands on, but if you're ever presented with the opportunity, don't hesitate to take it. It will be one of the best flavour experiences of your life.
What does this tell you about competition if arguably the best tasting coffee didn't win? That the coffee is only one part of the equation. Preparation, execution on stage and performance all greatly effect the scoresheet.