Well done to our winning entries!
Full Name

Tarine Keet

Tell us how much you love coffee and why you should win this hamper!

Coffee is probably the only reason my children are alive and I still have my friends... Coffee is the peanut to my butter, the fluff to my marshmallow, the DJ to my dance floor, the vanilla to my latte... I've recently been retrenched. Looking for a job is soul destroying and coffee is one of the only things getting me through with most of my sanity in tact.
Full Name

Moses Masiu

Tell us how much you love coffee and why you should win this hamper!

Growing up in an environment where coffee was not a popular commodity back in KwaMhlanga Mpumalanga, moving to Joburg changed my narrative for the greater good! Was introduced to coffee in grade 10 by a friend since then i''ve been hooked to the precious cup of cappuccino, latte and espresso on those lazy days. Currently doing my second year at Wits University, a day never goes by without having that awesome cup. why should i win this hamper? because i love coffee and am passionate about it,hope to one day open my South African authentic Coffee Shop as one inspired by some of the leading Coffee Stores and Roasters mentioned in the magazine.
Full Name

Kobus Delport

Tell us how much you love coffee and why you should win this hamper! :

Coffee is something that gathers people together. Friendships, relationships, family gatherings, important conversations, work meetings. But man, how much better are those gatherings when the coffee your having is well roasted speciality grade beans, made with care and attention to detail. There is something special about a finely crafted cup of coffee. It gets me every time. This hamper would be such a rad gift, and I feel that it should be given to a person who truly loves and appreciates quality coffee.
---
We know you love coffee, otherwise you wouldn't be on a website completely dedicated to all things coffee, so we just know you're going to love this hamper.
All you need to do if fill in the form below telling us why you should win this prize!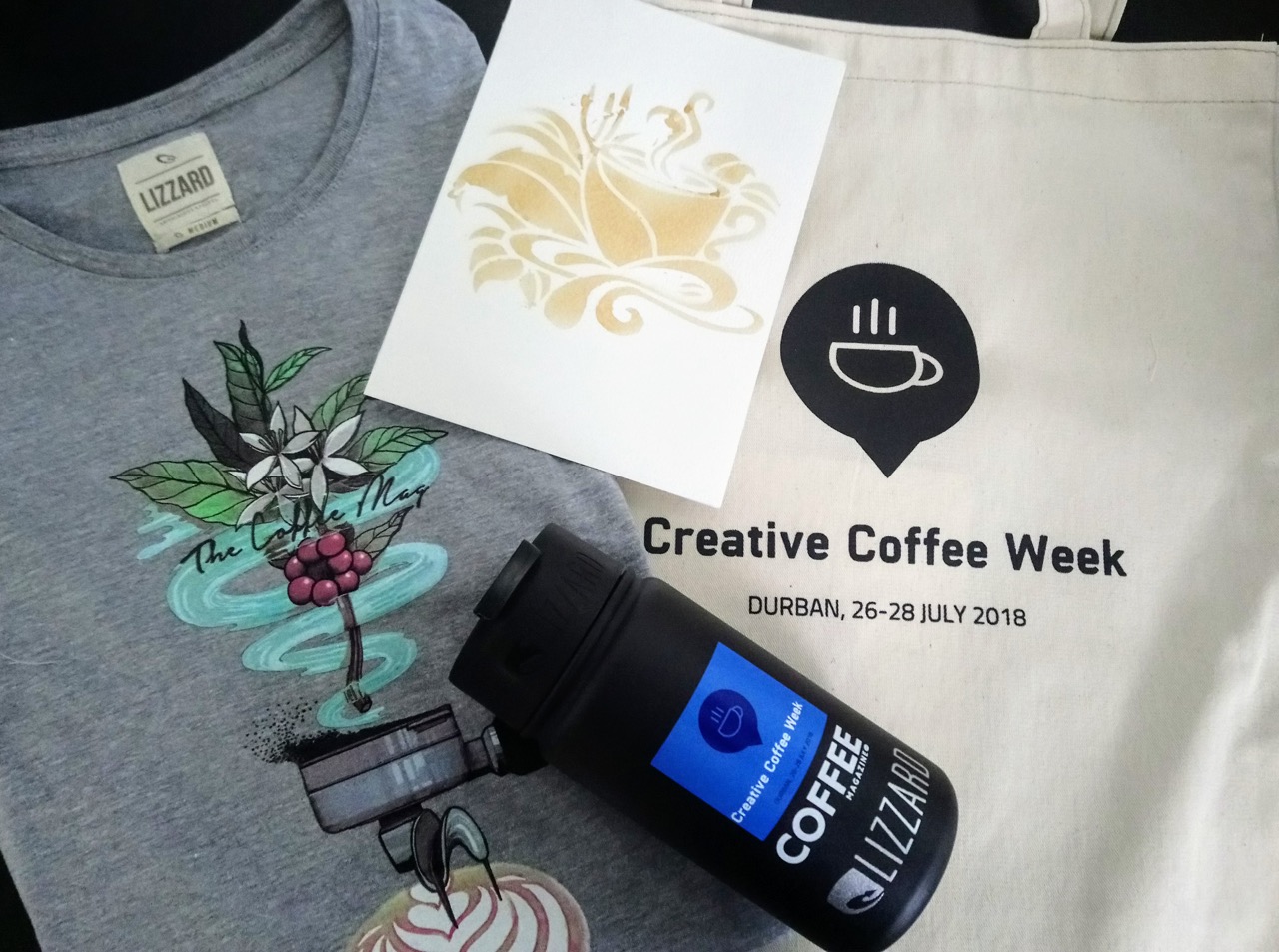 We're also going to throw in the latest Spring Edition of The Coffee Magazine, which is hitting stores this week! And she's another beauty.
The limited edition t-shirt has been a huge hit and we have just a few left at R200, if you would like to order one please email Kim.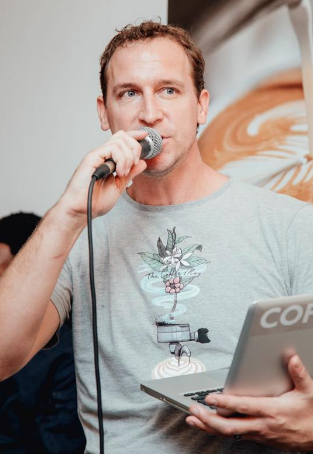 We also have a couple of our Creative Coffee Week flasks available at R200 each, Kim can also help you out if you would like to order.