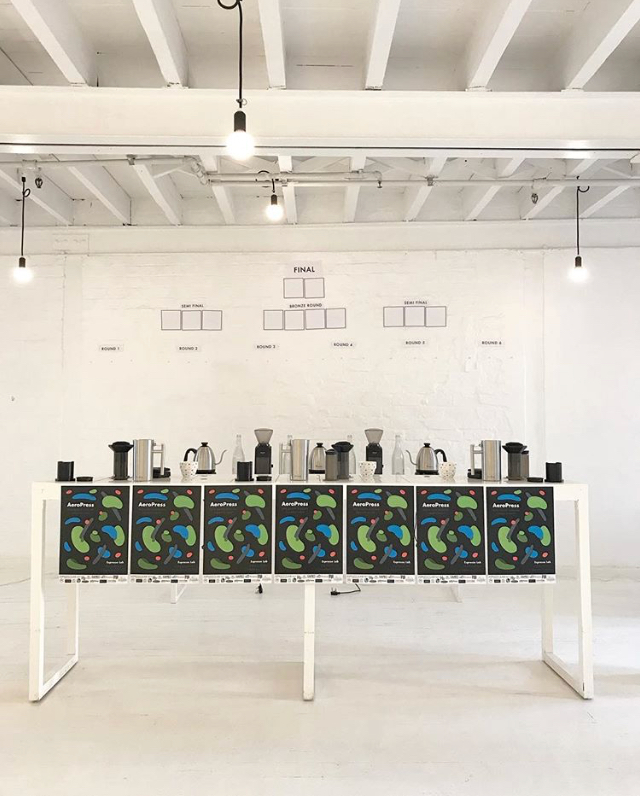 On Sunday the 2nd of September the South African leg of the W.A.C (World Aeropress Championship) took place at the BelloVisto Productions studio at the Old Biscuit Mill that was hosted by Moreflavour and EspressoLab Microroasters.
Competitors each received a bag of the competition roast prior to the event in order to formulate their own recipes which they had to hand in upon registration.
The competition consisted of eighteen brewers who qualified by means of their names being drawn from a hat.
These lucky eighteen were divided into six groups of three that would compete against each other in heats.
Competitors got 8 minutes exactly on stage in which they had to stick to their per-meditated recipes in order to produce the smoothest cup in the country. The judges, Winston Douglas (current SCASA barista champ), Nina du Toit (Test Kitchen, Chef) and Renato Correia (Espresso Lab) tasted blind all day and chose the best cup out of each heat.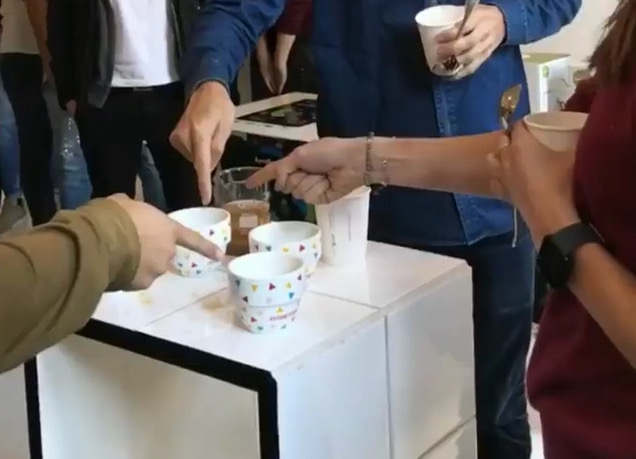 At the end of the day Romeo Chimunya of Tribe came out on top and he will get to represent SA in Sydney at the end of the year at the W.A.C. Machiel Lefebre Carstens and Lize Taljaard both from Royal Roastery in Bloemfontein came in at 2nd and 3rd.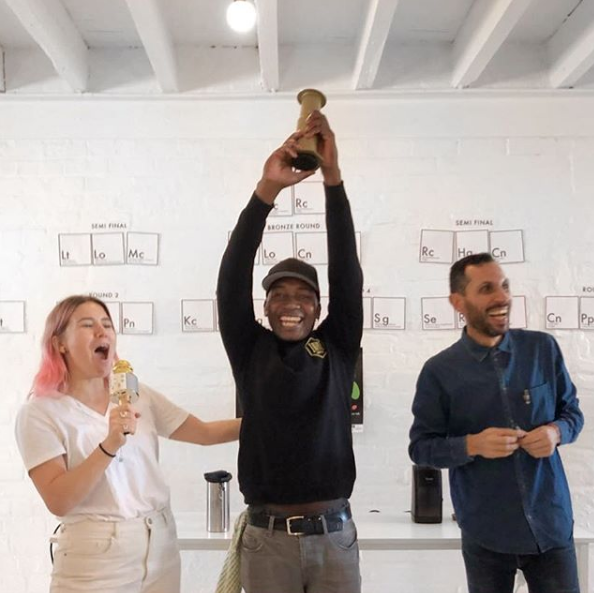 Attendance and spirits were high, Riot beer ensuring a smile on every face. The four hour event ended with an auction with proceeds going towards Romeo's expenses in Sydney.