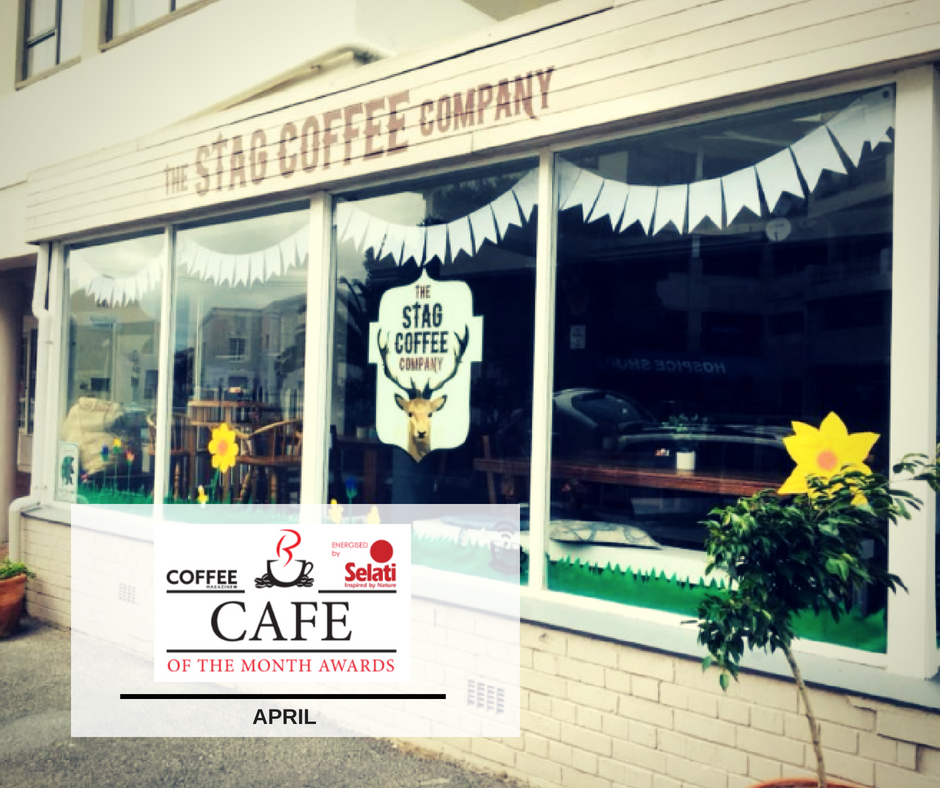 Shop 6 Recreation Rd Fish Hoek
7975 Cape Town, Western Cape
---
How did you get into coffee?
It's a long story but to cut it short... I had just returned from the UK and started working in seapoint, I drove past a little coffee trailer and no matter what the weather was someone would be standing chatting over a cup. I love coffee and have always wanted a coffee shop and so a trailer was a great start, or Tuk Tuk in my case was the next best thing.
What was your motivation behind the name and this of your coffee shop?
I lived on a farm in the UK and had wild deer running through the fields, I have always had an interest in wild life and the outdoors. I played on the name of the deer or antlers and eventually settled on The Stag Coffee Company.
What is your favourite part of owning a coffee shop?
Best part of owning a coffee shop, would be the interaction between customers. I enjoy seeing great service and training my staff to meet the standards that are expected. We have loads of regulars who come in and have seen the value in what we are doing in the Fish Hoek valley and our community.
If you can highlight one moment in this coffee journey that you consider your best, what would it be?
About 8 month into the journey I was sitting in my office and it hit me... it has worked. There's nothing better than hearing a full shop and people enjoying themselves. There's lots of highs and lows but to hear and see people coming in makes it all worth while. We like to think of the shop as a home away from home.
Tell us about your team!
My Manger Colwynne Jones has been a massive part in our journey and has been with us from the start at the Stag. We value and appreciate her and she's always here to keep me on my toes and in check.
Collen is one of our incredible baristas and has helped get us get to where we are today. He has impressed our customers with his awesome coffee art that everyone raves about.
Duncan is our other barista with lots of great skills too, he has improved so much since he has started working for us. He's great with our customers and always happy to lend a hand.
Let's not forget about our waiters and waitresses that arrive to work everyday and build great relationships with our customers.
Kumbi, Elizabeth and our kitchen staff work super hard and play a big part in our success. 95% of our products are made in house with quality ingredients, so they are always busy with a task at hand.
My business partners Ellen and Peter Doyle have been incredible with setting up menus, food knowledge and business advice.
And finally my parents Cynthia & Grant my brothers and my extended family. They all know who they are. I wouldn't have been able to live this dream with out them putting in endless hours of work cooking, painting, fetching and sharing or all their knowledge and expertise.