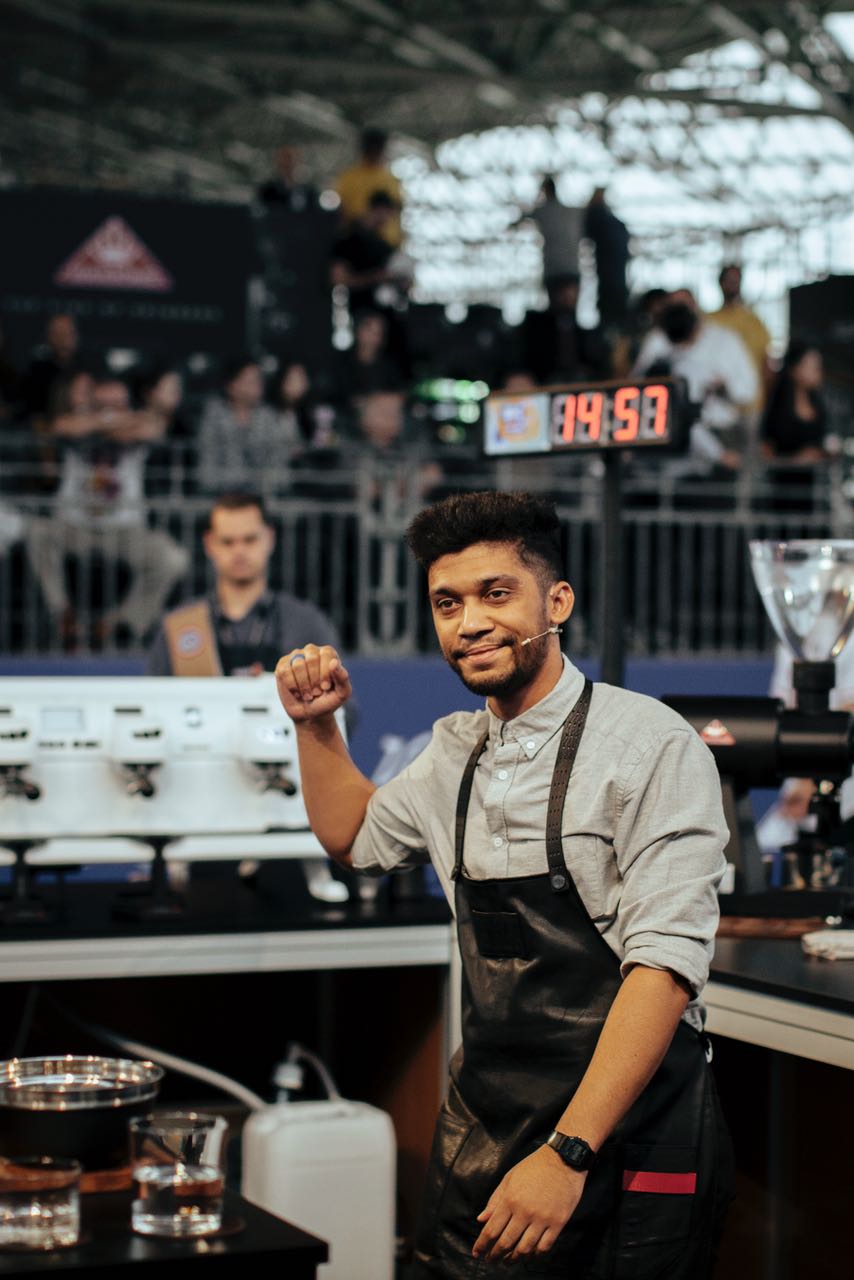 It's an emotional experience representing your country. Just ask Winston Thomas, who is in Amsterdam competing at the World Barista Champs for Team South Africa. The young Capetonian had the added pressure of being drawn to compete first out of the 55 National Champions.
Back home in South Africa, coffee fans crowded around TVs and laptops, anxiously waiting for the live feed and the technical teams to get everything sorted, before Winston could begin, but like a true professional, he was composed and focused and ran through his routine perfectly, stopping time with 3 seconds left to spare of his allotted 15 minutes. Precision!
The WBC implemented live scoring 3 years ago, and while it gives some relative instant gratification knowing the scores within hours of competing as opposed to 2 whole days of waiting, it means that baristas that go in the earlier rounds generally see their names sliding further and further down the list, and ultimately out of the Top 15 semi-final places, as competitors post higher scores. It's a drawn out and difficult thing to endure.
Winston was in 15th place after Day 1.
By the end of Day 2 the WBC was only showing the Top 25, and Winston was some way off the top 15.
We video called Winston to chat last night, and like the consummate professional he is, when we called, he was watching the last few competitors compete, taking notes and soaking up the knowledge that only a WBC arena can produce.
"I'm proud of how I managed my set. These last few months have been dedicated to preparing for this set. It's been tough, but I know this is a long term game and I'm making the most of my time here."
It takes a mature outlook to see past the disappointment of not making the semifinals, but in the context of the World Championships, Winston is still a young competitor with many future WBCs ahead of him.
South Africa is proud of you Winston!
All images by Justin Groep for The Coffee Magazine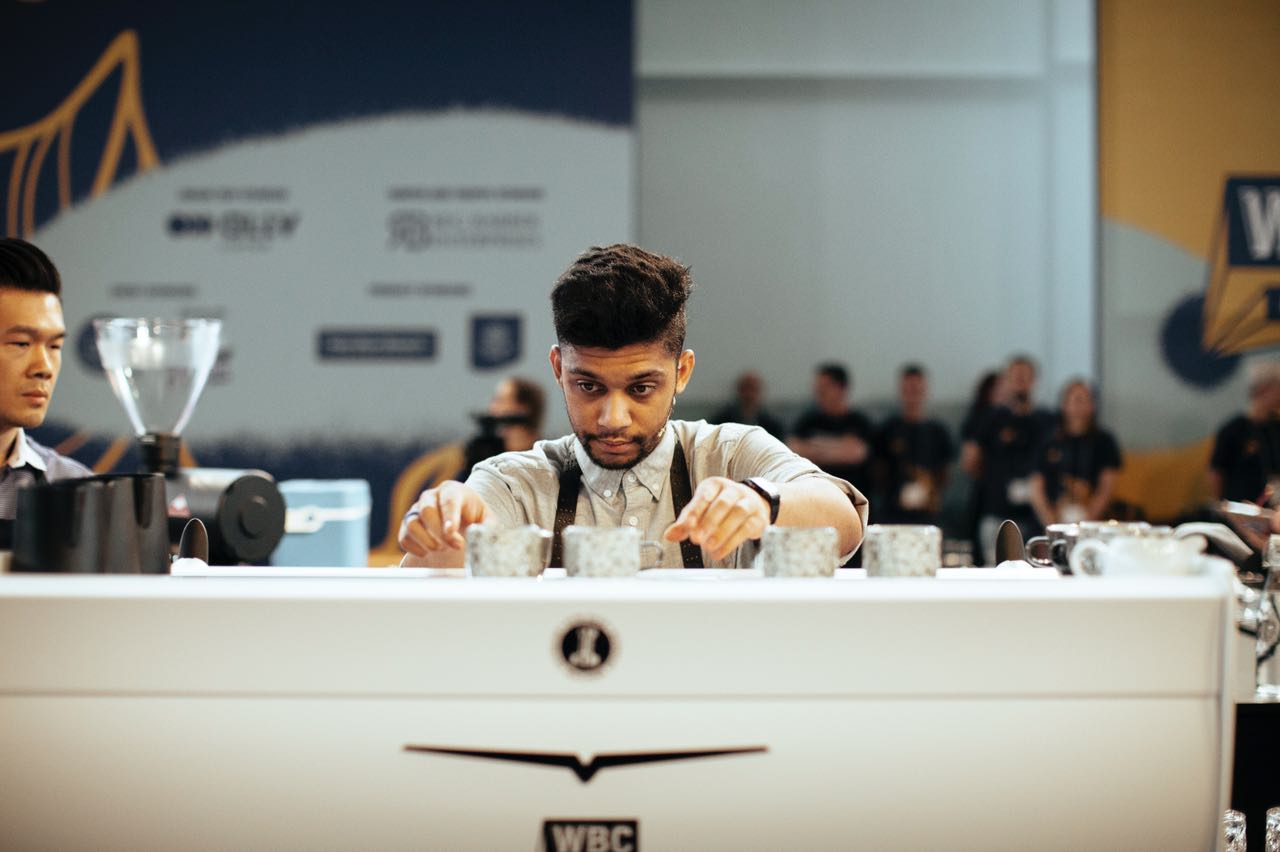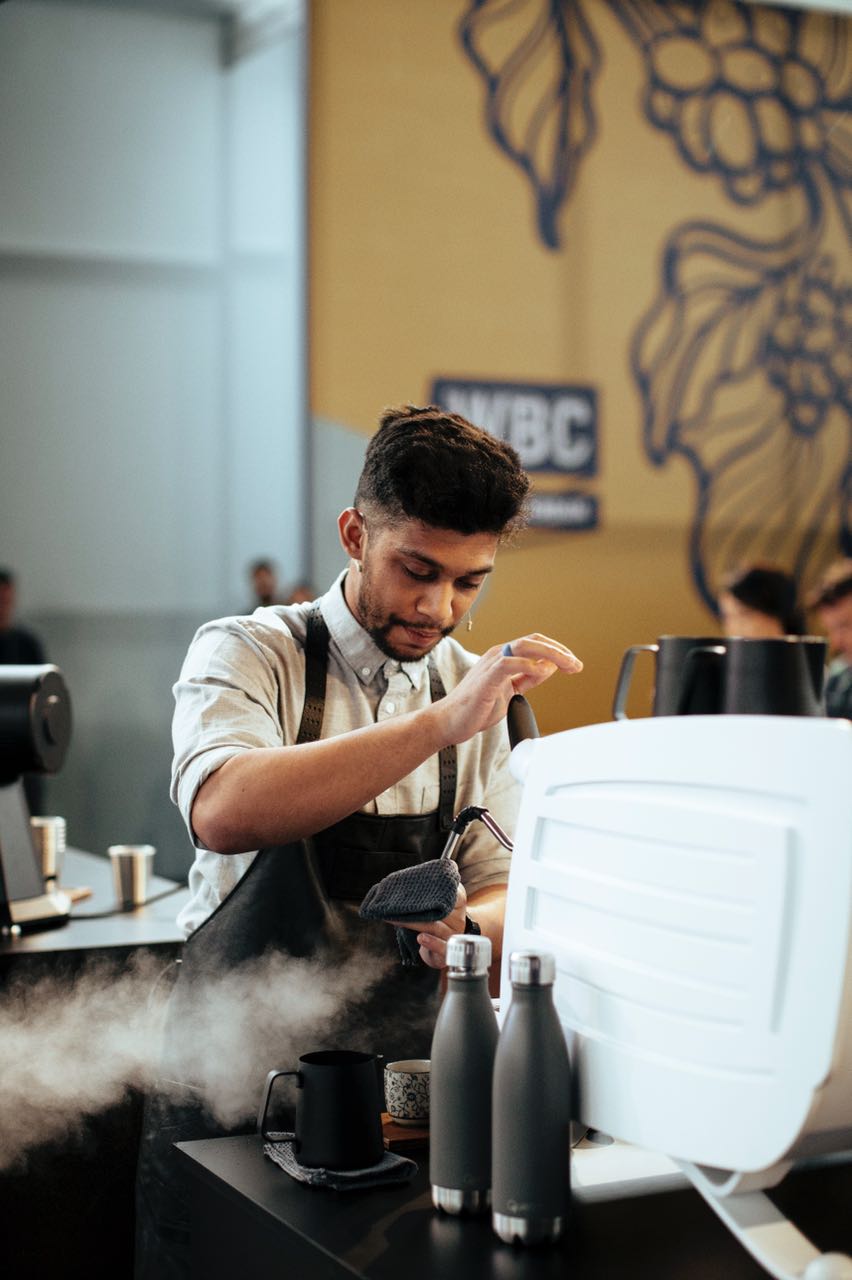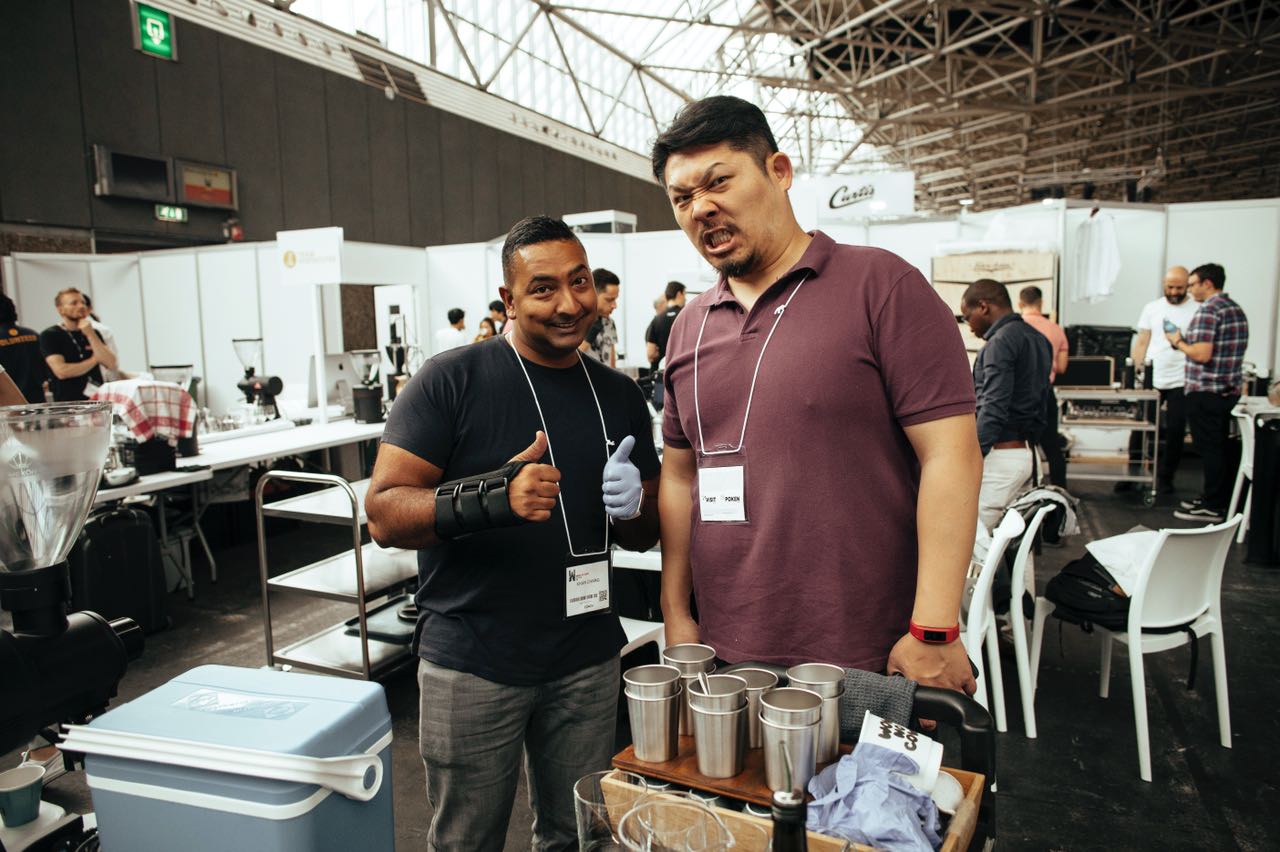 The support squad, Ishan Natalie and Khan Chang!