The global version of the Almond Breeze Latte Art Video Challenge kicked off this week, with Baristas from Japan, UK, Aus and South Africa going head to head against each other, racking up votes for their videos on the Global Leaderboard.
The weekly winners receive the rough equivalent of US$100 and the overall winner in each region wins the equivalent of US$1000, and an trip to Australia!
The two South African baristas featured this week are Nigel from Infood, Jeffrey's bay and Innocent from Truth in Cape Town.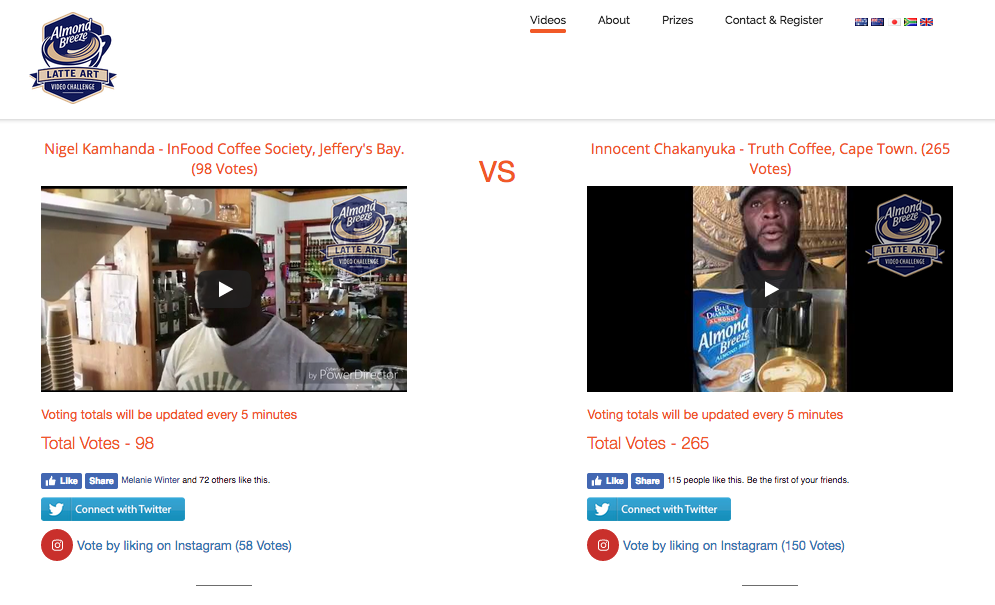 Your vote can help them win great prizemoney - so cast your vote here!
The International competition is fierce!
Check out a rainbow latte from Australia's Emily, (She has over 37 000 instagram followers!) She is up against Justin from Wolff Coffee,

You can marvel at Yokohama's Mei pouring a Blue Crush latte, who is going against Hiroki from latte Art Bar ZERO.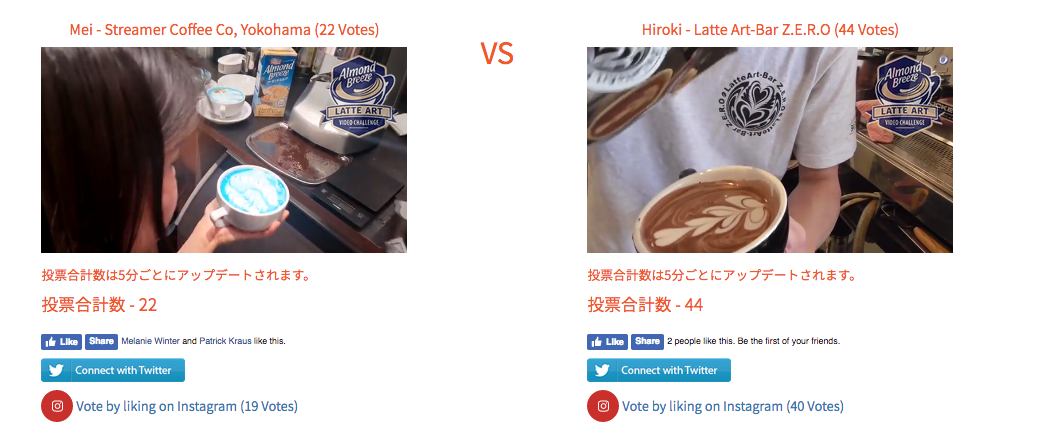 The UK are putting down some solid entries with Mike against Romain. Check their videos here.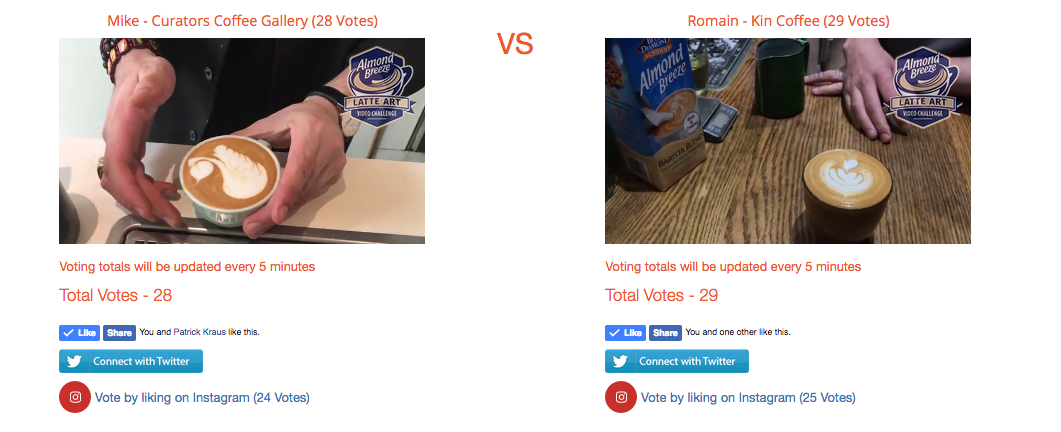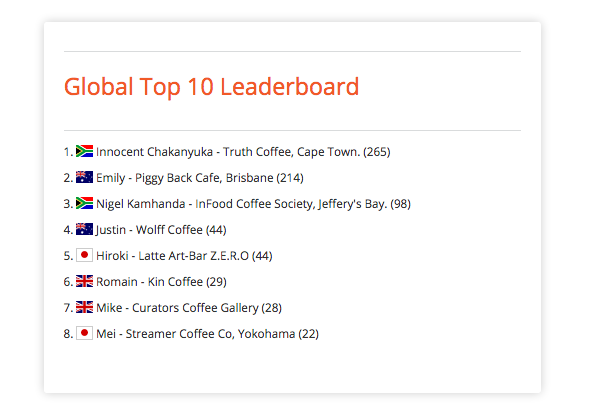 ---
If you want to enter a video into the LAVC - Click here.
Entries for upcoming weeks are now open!