New Kid on the Block: Agape Coffee Shop
Agape Coffee Shop
32 Caledon Street
Uitenhage
Eastern Cape
- - - - - - - - - -
A love for coffee and fellowship launched a dream that became a reality in the historical and picturesque town of Uitenhage. With a cosy atmosphere and family-friendly setting, Agape Coffee Shop is creating a home away from home for their patrons. We chatted with Gerald Pietersen to find out more about his latest venture…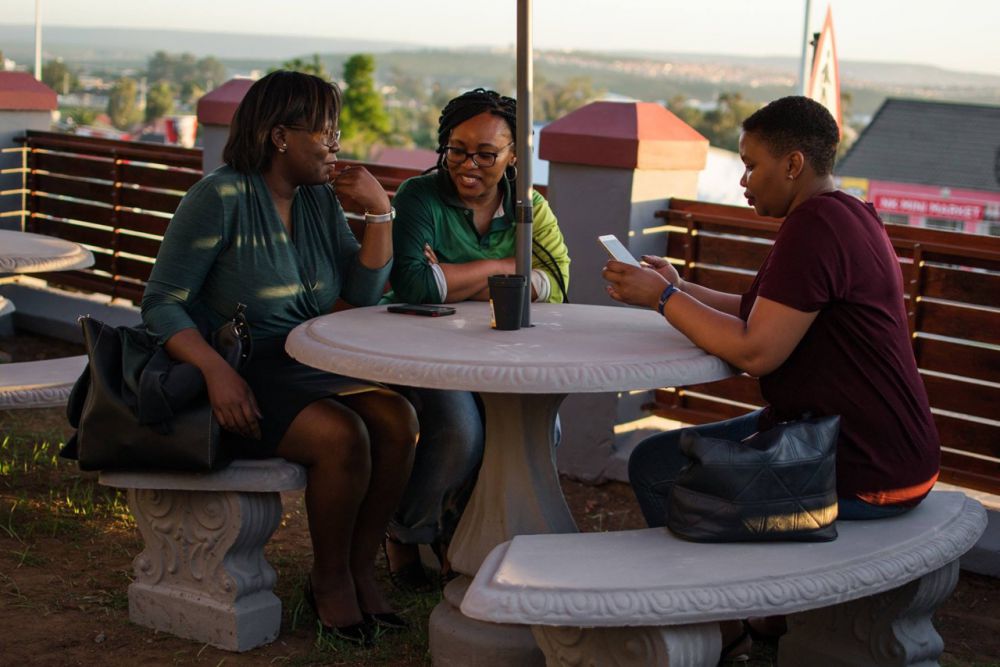 What inspired your love of coffee?
I previously worked in the automotive manufacturing field, and it was with that production knowledge and the desire to be self-employed that the vision of a coffee shop was cast. But it was a latte from Seattle Coffee Company that sealed the deal and changed my life…
After discovering the Seattle Coffee Shop, I couldn't stop promoting it amongst friends and family. I then went on a short course and started discussions with the team from Mastertons Coffee and Tea Specialists. Two years later, here we are at Agape Coffee Shop. I guess love found us with that latte, hence Agape (selfless, unconditional love).
What makes Agape Coffee Shop special?
First, our love for God. Our business is based on Christian principles and a sincere love for God, which really makes the environment different. Agape is used to describe the love that is of and from God, whose very nature is love itself.
Second, our staff. We probably have the funniest and craziest yet most competent staff. From waiters to kitchen staff, manager and caretaker, they're all excellent. Our baristas, Siyabong Mguca and Amanda Bizah, have extensive experience and are very vibrant and fun-loving, and have a passion for great coffee!
Third, the vibe. There are couches, a performance stage, board games, a kiddies' area, and good music. We provide an inviting and homely feel, and welcome people of all ages. It's an environment for business meetings, as well as a space for vibrant young people. Our late evening trading hours are also significant, especially seeing that we're located at such a prime spot. We do find that people lean towards the evening hang out, playing games, and just coming to meet with friends.
Fourth, the internet. We probably have the best Wi-Fi, supplied by Sprint Telecommunications. It's free and fast internet connectivity for our patrons!

Agape also hosts events and live entertainment?
Yes, the shop opened on 23 March 2018, and we've already featured two local recording artists, as well as a poetry evening and leadership sessions. There are a host of events planned for May and June, including a recording artist, a creative writing workshop, a bridal shower, a chess tournament, and a live talk. We're also busy starting up the Training and Functions venue that will be completed towards the end of May.
How did the launch go?
The launch was amazing and stressful – the doors opened at 5pm, and by 6pm, the place was filled to capacity, which we did not expect. Even our stoep area had to be used. But we had great fun, and good entertainment in the form of guitarist, Marcus Pitie. Our staff were overwhelmed, but the patrons were extremely friendly and accommodating. We met new friends and lasting relationships started.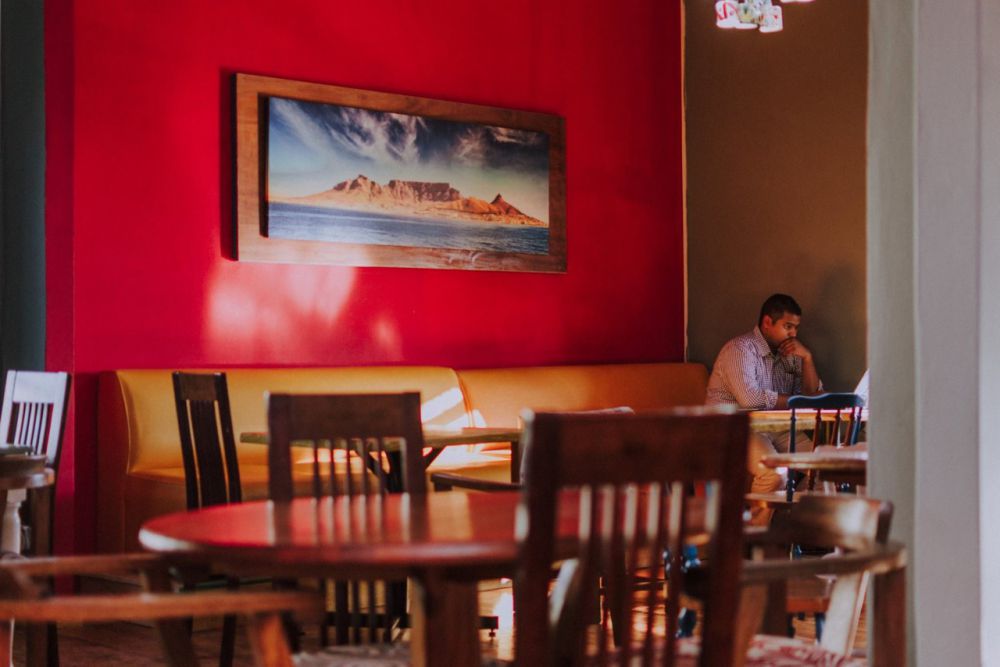 And you recently hosted Shaun 'The Coffee Guy' Aupiais?
This was incredible. He arrived from Uganda, and a few days later came to pop by at the shop. Our interests are very similar and the vision is also quite aligned in terms of establishing formalised training in the coffee industry. He came around to share his experience in Uganda, as well as show us some love as he was aware of our business just starting up.
Your slogan is, "Where love gathers, beans & all". What does that mean to you?
The point is to truly capture the essence of people who love fellowship, coffee, and a great environment to gather together.
What do you like best about your line of work?
What I love about Agape and the training field that I am involved with, is engaging with people, getting to know them, and establishing relationships. At the same time, we're able to offer good food, good company and great coffee!