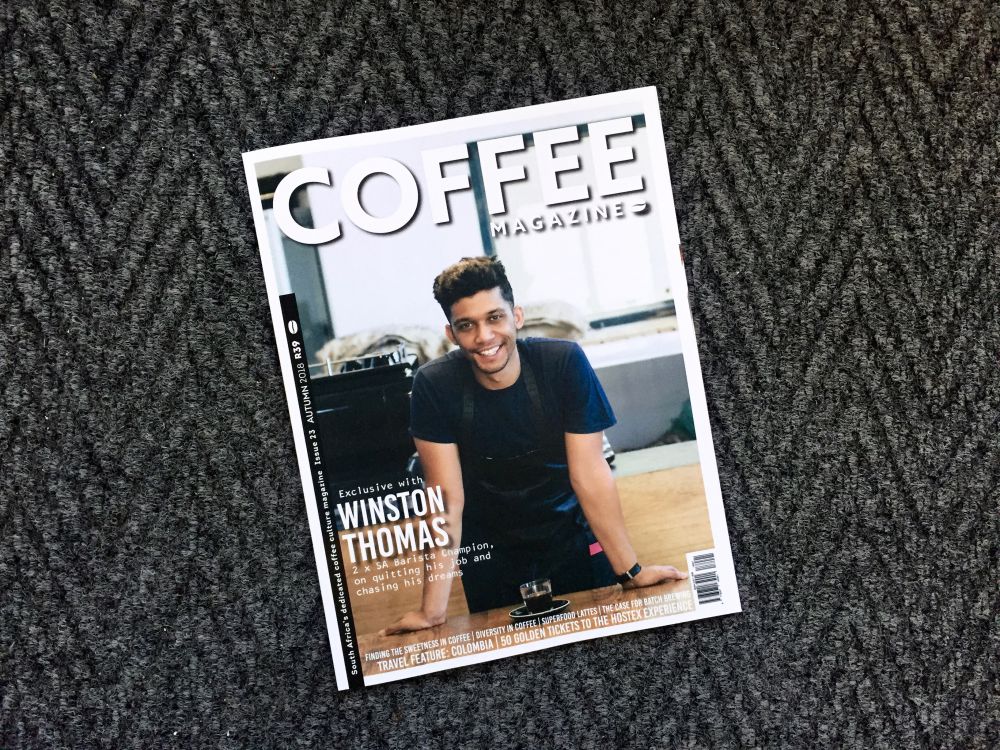 What's in this beautiful edition?
Cover: Training for Glory
An exclusive with Winston Thomas, 2x SA Barista Champion on quitting his job and chasing his dreams.
Roast: Is Sweetness the New Acidity
And what does that even mean for you the coffee drinker? We explore the concept of sweetness in coffee and chat to Anne Lunell of Koppi Roasters in Sweden.
Culture: Making a difference in equality
Be part of the solution with your morning pick-me-up by supporting coffee businesses that support diversity.
Brew: Making A Comeback - The Case for Batch Brewing
Through waves of espresso coffee culture and alternative filter methods, it appears this humble machine is making a comeback.
Lifestyle: Let the Music Move You
There is a strong connection between music and coffee and we couldn't think of a better person to explore it than the legendary Lemuel Butler.
Discover: The Godfathers of Italian Coffee
Much of the world's café history and market has been dominated by imported Italian coffee brands like Illy, Lavazza, Segafredo and Kimbo. Jazz Kuschke investigates.
Travel: Colombia: A land of mystery, beauty and coffee
Coffee has long since made Colombia world famous, for all the right reasons.
Taste: Superfly Superfood Lattes
Meet the proudly South African company who've elbowed rooibos onto the global coffee scene and created a superfood in the process.
Discover Great Coffee: Home Barista Courses
Get expert training at amazing home barista courses across the country
Kick: Such Great Heights
An audience with two incredible mountaineers, Sibusiso Vilane and Nigel Vardy, who happen to really love their coffee.