What I learned in London
A hive of coffee innovation, the London Coffee Festival in 2017 made for some interesting discoveries. David Donde, was invited to judge in the Coffee Masters competition and made the most of the time to soak up the international coffee trends that we should be looking out for.

Words by David Donde

1. Most Interesting Coffee Trend

The biggest trend in coffee at the London Coffee Festival, was an idea. An idea that I walked into the festival wanting to corroborate. Years ago, when I began in coffee, the thing we wanted coffee to be was "Strong". With Speciality coffee, we went from wanting strong to claiming that "good coffee has acidity" and as roasters, we all went on a quest for acidity. For about a year this has been bothering me deeply. I was not alone. As is the want of this kind of thing, other thinkers were on the same path. I am happy to report that my notes from that tiny, wet island have us all on a new quest: for sweetness. In practice, this is going to mean top roasters will start choosing beans differently. Roast profiles will subdue acidity in favour of sweetness, and as a consumer, you can expect a more approachable, more luxurious cup.


2. The Person who inspired me most

Nick Maybe, from Assembly Coffee, who eventually came second in the Coffee Masters is one to watch. He could have and should have won, but fatigue got the better of him. He is asking some great questions by looking at processing methods and extraction, extraction, extraction! His presentation called Wash Wash, a coffee trio, was fun. This is a group of three bags of the same coffee sold together, but each produced using a different washing process. So he took one coffee, had the farm treat the same cherries as a washed, a natural, and as a honey process. The idea was to taste the difference between the processing methods. Sadly they were roasted too differently for this idea to really shine in the cup, though this was still a wonderful idea to be part of. Passion, innovation and depth of knowledge are always contagious.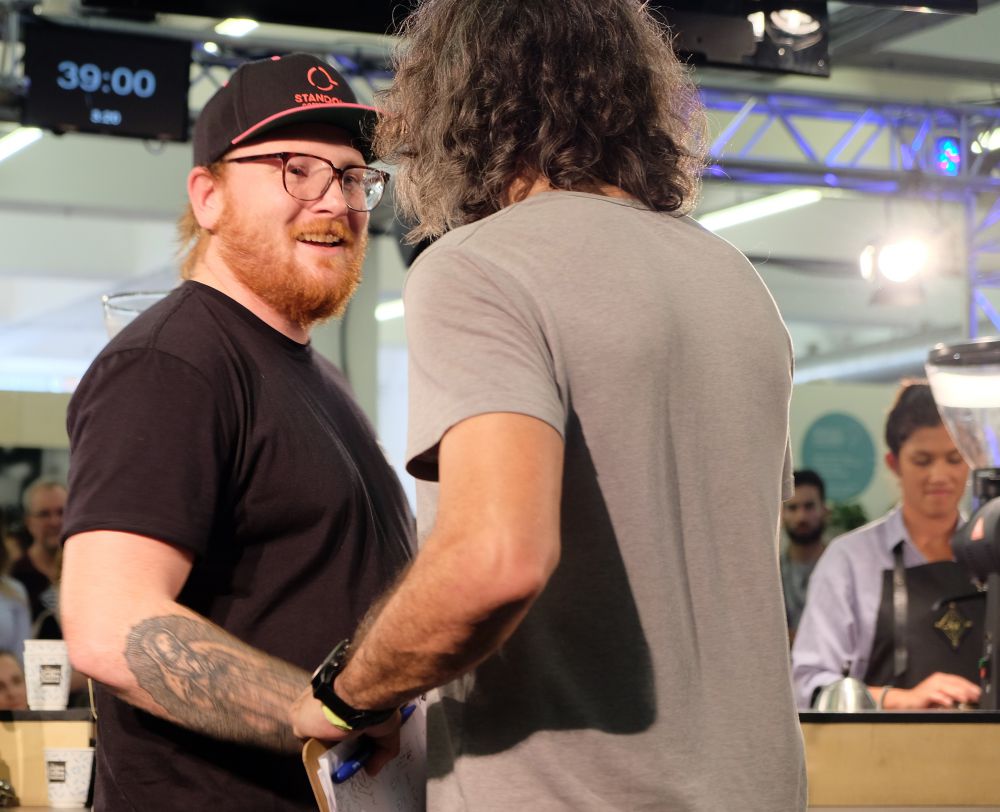 3. The Cafe to visit in London

The New Black. They serve coffees from a small selection of the world's top roasters. Magnificent in its conceptualisation and actualisation. Imagine a cafe: There is no coffee sitting in a grinder. Rather, little capsules of pre-weighed coffee, waiting grinders, and a bank of extraction methods greet your eyes. A coffee is chosen, a brewing method discussed, and the coffee made to perfection. They have created their own flavour wheel to help you choose which roaster's coffee you should sample based on what flavours you enjoy. I may be biased here, they did choose our coffee as one of the roasters to open with, but this is a breathtaking coffee experience.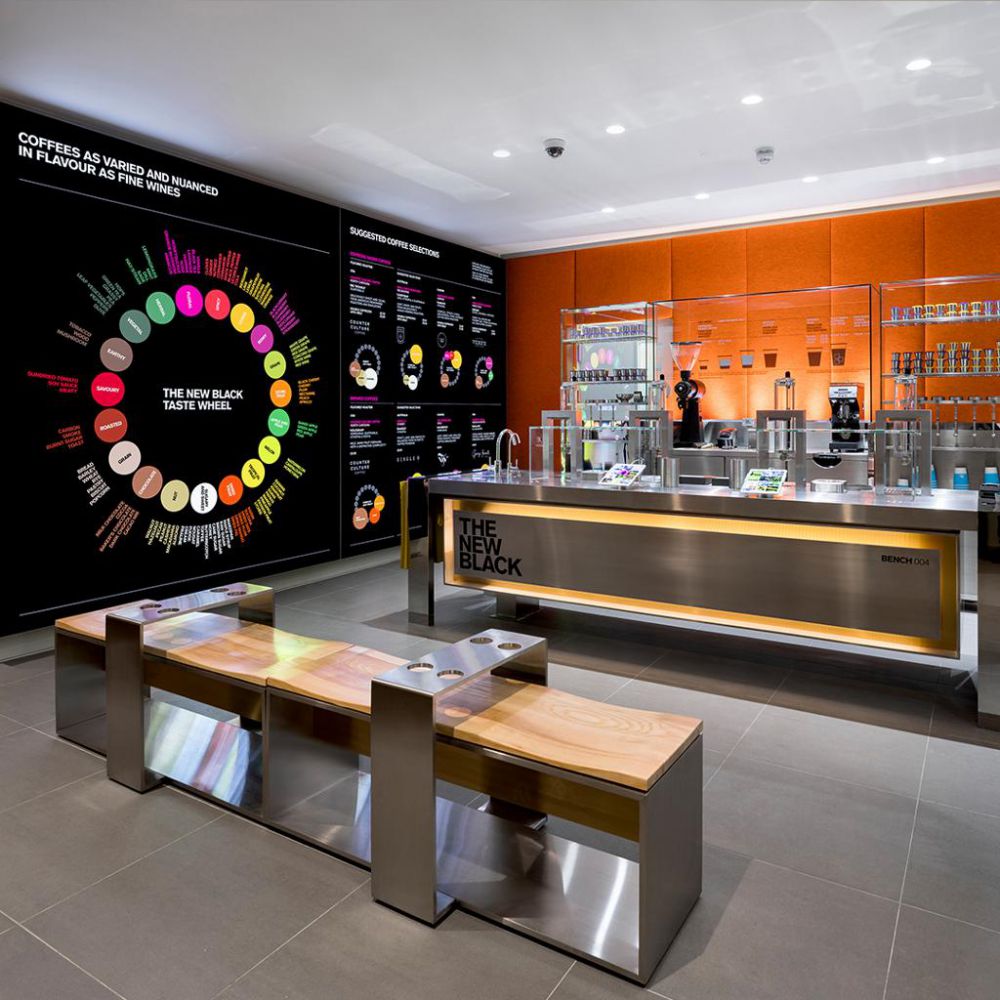 4. Most delicious coffee

The best coffee on the trip was not so much about a specific bean, but more about the process of brewing the coffee. There is a whole debate going on at the moment in the filter coffee sphere about the benefits of immersive vs drip. For me immersion is the way to go, but the V60 is such a gorgeous piece of equipment. Well, Gwilym Davies (World Barista Champ 2009) and I were discussing making an immersive brew then putting that through a drip filter, and lo and behold, a competitor in the Coffee Masters the very next day brewed coffee in a milk pitcher, timing its immersion in there, and then using a Hario to filter it. What does this mean in the cup? A clean, deep and rich extraction, highlighting complexity and sweetness. This is what I have always liked about the Clever Dripper's capabilities.

5. Best New Product/piece of equipment

The Oomph Coffee Maker for producing immersion brew filter. This is an example of science put to good use. It is simple to use and superficially understand; it gives one the best aspects of the AeroPress and Abid Clever Dripper, while being easier to use and clean and allows further extraction if wanted after brew completion. I bought one!
The only other toy I bought was the Commandante Hand Grinder. Amazing. Abec 9 bearings (normally used in the skating world, the damn thing's handle spins seemingly forever when the chamber is empty!), CNC manufacturing, super sharp blades, and interchangeable accessories. Mine came with a selection of grind size adjustors (clear and black), two handle knobs and two grind jars, and utterly amazing laser engraving. The thing is a pleasure to use. One cannot say that about any other manual grinder I have ever tried.
Goat Story let me play with their new brewer, the GINA, and although it wasn't a marketable product at the time of testing, it looks beautiful and they've had huge backing from a Kickstarter campaign to produce this integrated Bluetooth scale and brewing contraption. One to look out for.