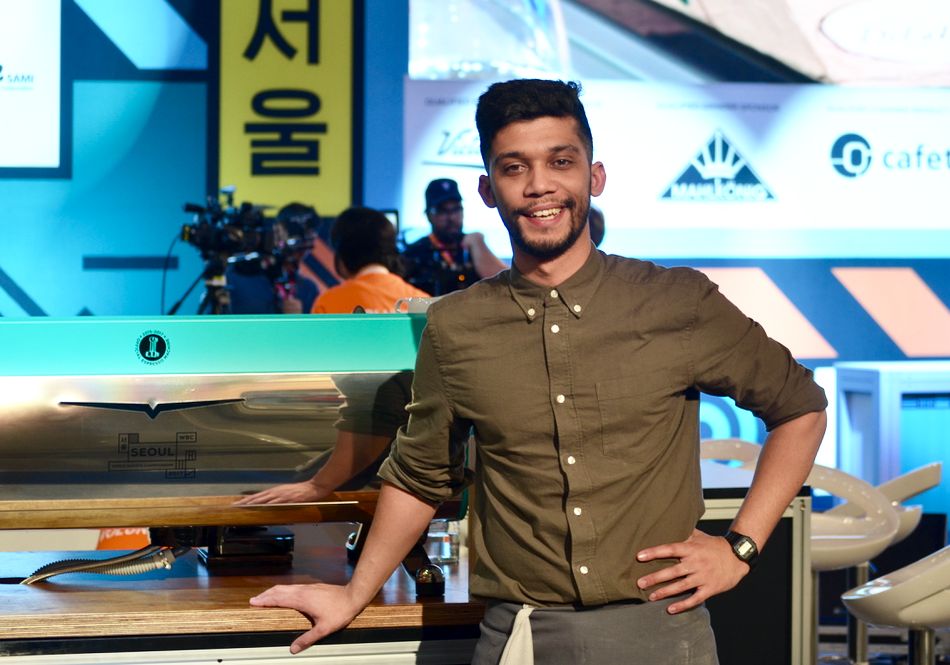 Followers of this magazine need no further introduction to our current SA Barista Champion, Winston Thomas. In fact, many of you tuned-in to the live Webcast from Seoul to watch Winston's performance last Thursday, and would, no doubt, have been extremely proud of the young man from Cape Town in the way he presented his African-themed set and his coffee.
However, as Day 1 of the event rolled on, and Winston's name sunk further and further down the brutal, live scoring leaderboard, many of us started to ask... what went wrong?
Well, we decided to ask Winston himself... not just about the rankings, but the experience, the insights and the technical knowledge gained from WBC 2017.
Listen on.....