We'll be hanging out at the All Stars stage this weekend at Coffee&Chocolate! There is so much exciting coffee stuff happening.
You can buy the latest edition of The Coffee Magazine and meet the team behind it. We will be giving away spot prizes like coffee t-shirts and we are running some pretty epic competitions if you buy your magazine at the show. Chat to one of the Coffee Magazine team, we're at the All Stars stage.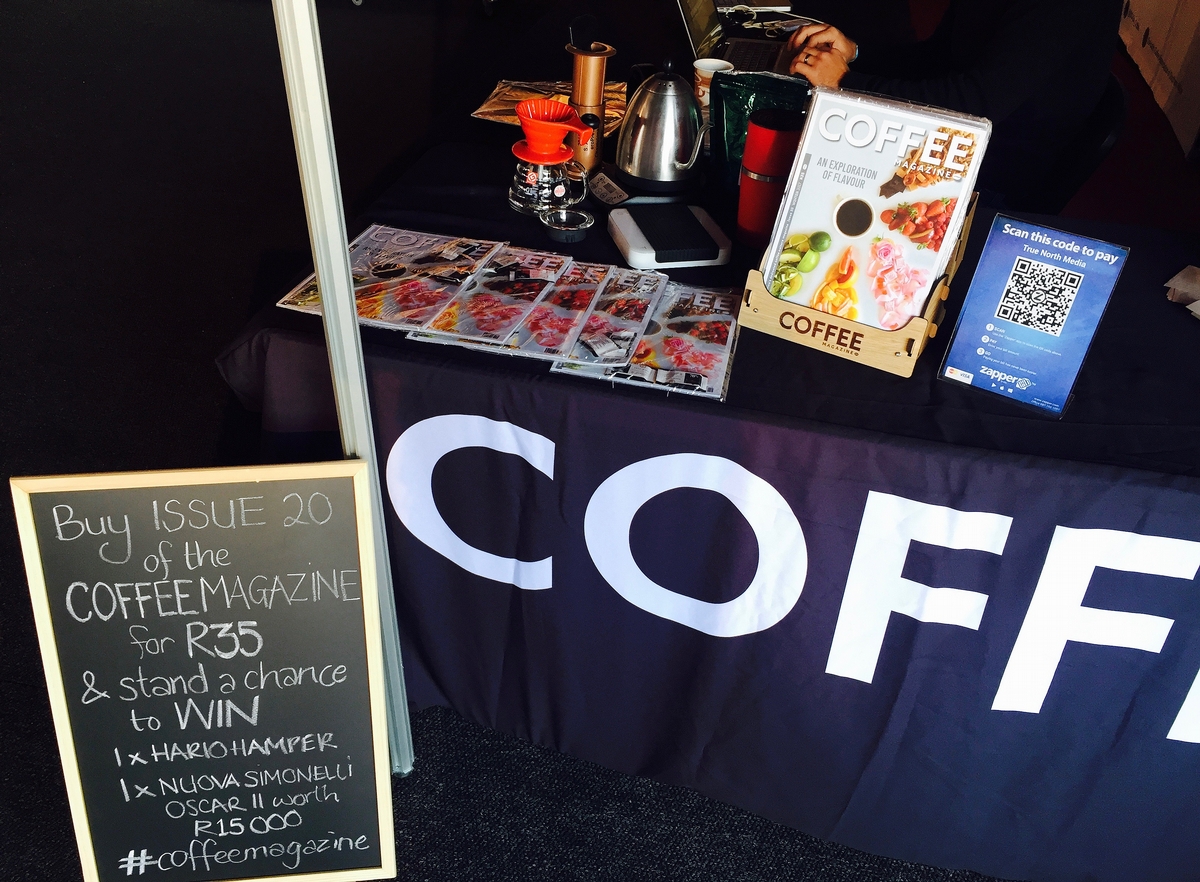 We're giving away these amazing prizes over the course of the weekend:
2 x cases Barista Wine
1 x Brewing kit to the value of R2500 (Hario Pourover, Hario Hand grinder, Discover Great Coffee Box)
1 x Nuova Simonelli Oscar II to the value of R15 000





All you need to do to win is snap a pic of our magazine at Coffee&Chocolate and include the hashtag #coffeemagazine
This is an amazing opportunity to come meet coffee professionals from all over the world and learn things about their coffee cultures!
It's also the Gauteng Regional Latte Art and Cup Tasters, you can find the full schedule here.
And something we're so proud to be a part of, the first Deaf Barista Competition! It's going to be a great weekend!