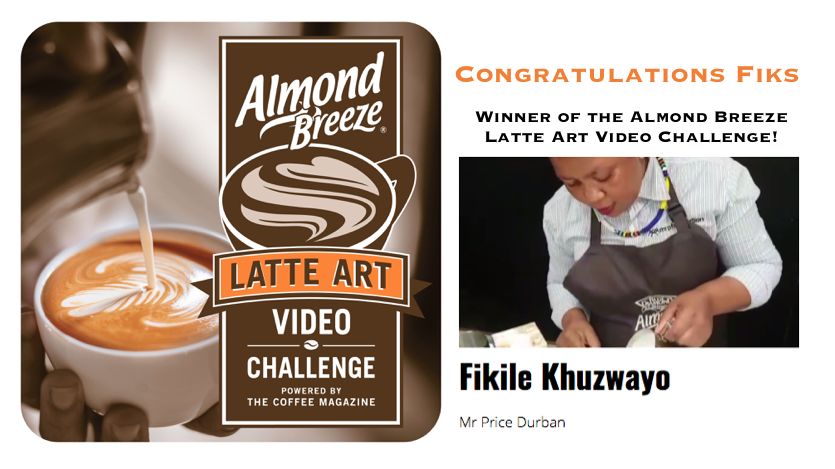 Fikile Khuzwayo, From Mr. Price group has won the inaugural Almond Breeze Latte Art Video Challenge, and the Grand Finals prize of R5000! Well done Fiks.
The Leaderboard at midnight, when the competition closed was as follows:
Final 6 Leaderboard
963 - Fikile Khuzwayo
727 - Innocent Chakanyuka
191 - Carl Vrolick
156 - Gino Fabbri
52 - Sbu Zibane
52 - Owen Chirilele
——
This competition is now closed - Standby for information on the LAVC Version 2.0, coming soon!
- -