July is a big month for coffee in South Africa. Not only are the WCE All Stars heading to Coffee&Chocolate Expo, but the SA AeroPress Championships are set for
July 2nd 2017
.
The winner of which will receive an all expenses paid trip to Seoul, South Korea to represent South Africa.
EspressoLab Microroasters
have undertaken the hosting of this super fun event at the Old Biscuit Mill in Cape Town.
Winston Thomas won this event last year, and the series of events since that moment have changed his life! Do not miss out on your opportunity to get to the World Stage.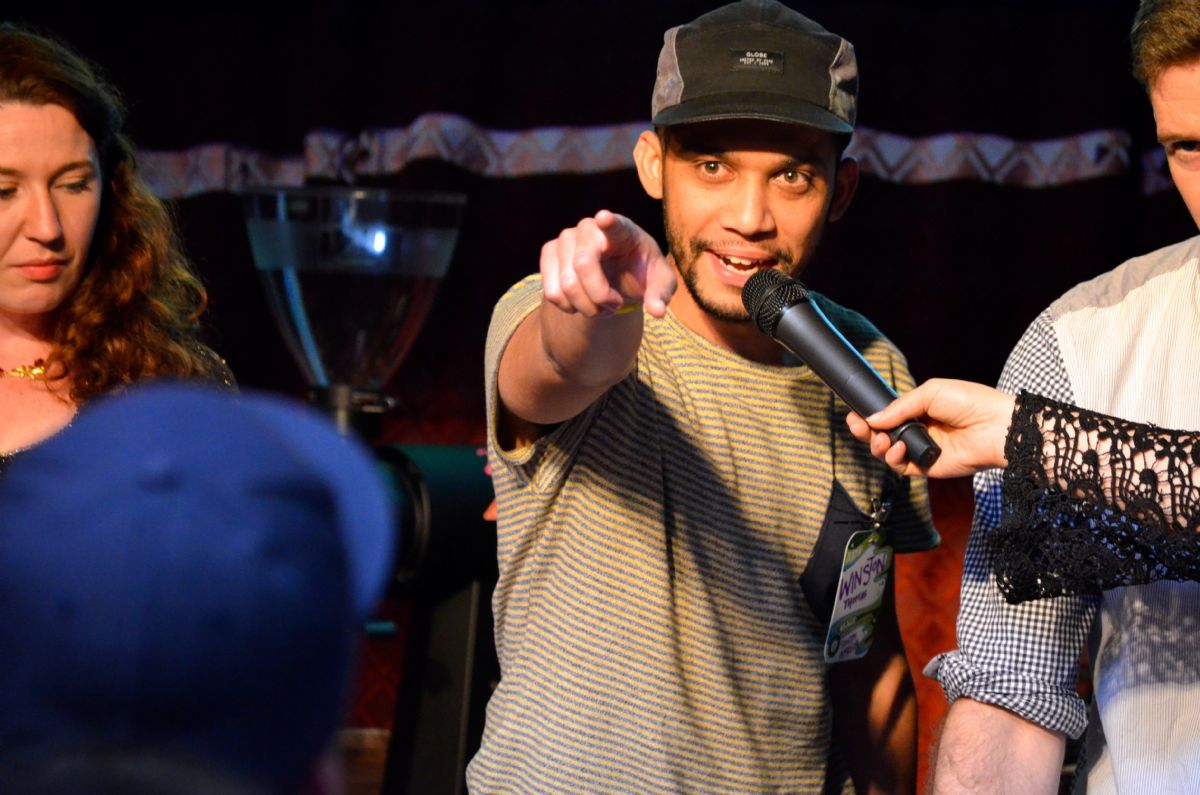 Winston Thomas in Dublin at the World AeroPress Championships. Photo: The Coffee Magazine/Melanie Winter
All the details of
what is needed to enter are here.
You can email your entries to
info@espressolabmicroroasters.com
There will only be 18 slots available at the event and you only have until the 14th June, that's a week folks! The entries will be chosen out of a hat after the registration period closes.
Fantastic poster created by local illustrator Jaco Haasbroek.