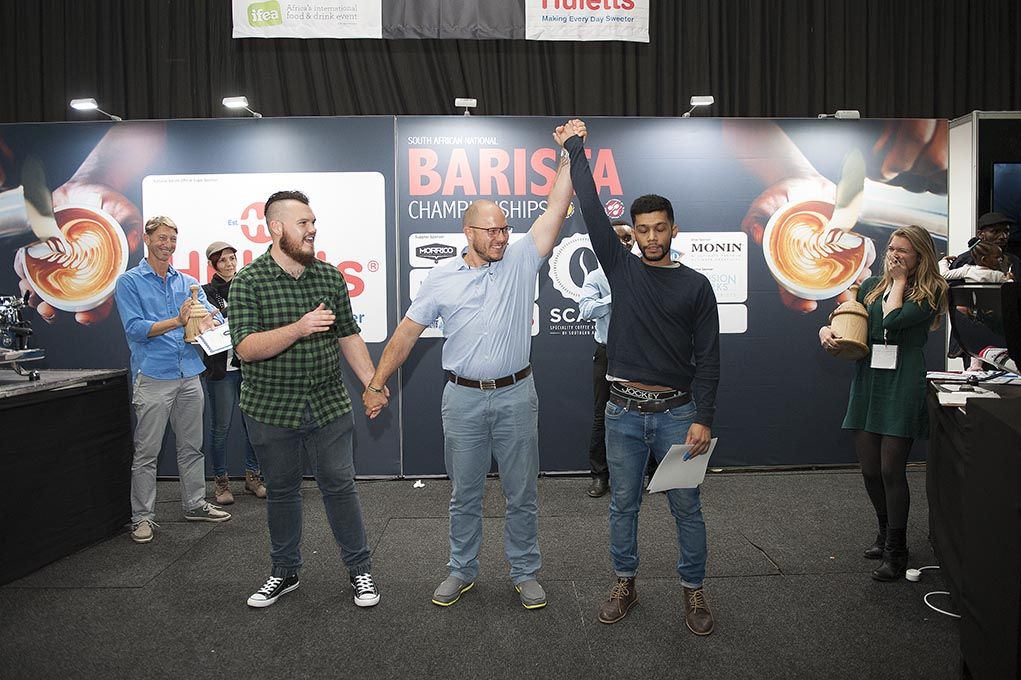 This week reminded us just how amazing the people behind your morning cup of coffee are.
We are so proud of the way the South African coffee community came together at this year's Hostex. The coffee village was definitely where all the action was!
On the
SCASA
stage, three new Champions were crowned and we are just thrilled at the results. You can
watch all the Nationals Finals here.

Thank you to all the sponsors, including the Tea&Coffee Africa Pavilion presenting sponsor,
Huletts.
In the Barista Championship, Winston Thomas (Origin Coffee Roasters) won in a Top 6 that had six competitors who all could have successfully represented South Africa at Worlds. Since his trip as SA AeroPress champ to Dublin last year, this young coffee professional has properly upped his game, coming back inspired and with his sights firmly set on getting back to the World Championships. He is an extremely humble guy and we know that he will do South Africa proud. Winston won it with a beautiful Tanzanian coffee in a set that was well thought out and exceptionally well executed.
Shout out to TriBeCa Coffee who had 3 competitors in the Finals. Origin and TriBeCa hold many champions, such is the competitive culture of excellence at these two companies.
1. Winston Thomas (Origin Coffee Roasters)
2. Harry Mole (TriBeCa Coffee)
3. Khulekani Mpala (TriBeCa Coffee)
4. Bruce Manning (TriBeCa Coffee)
5. Alicia Bulter (Molecular Bars)
6. Wency Masawi (Nino's)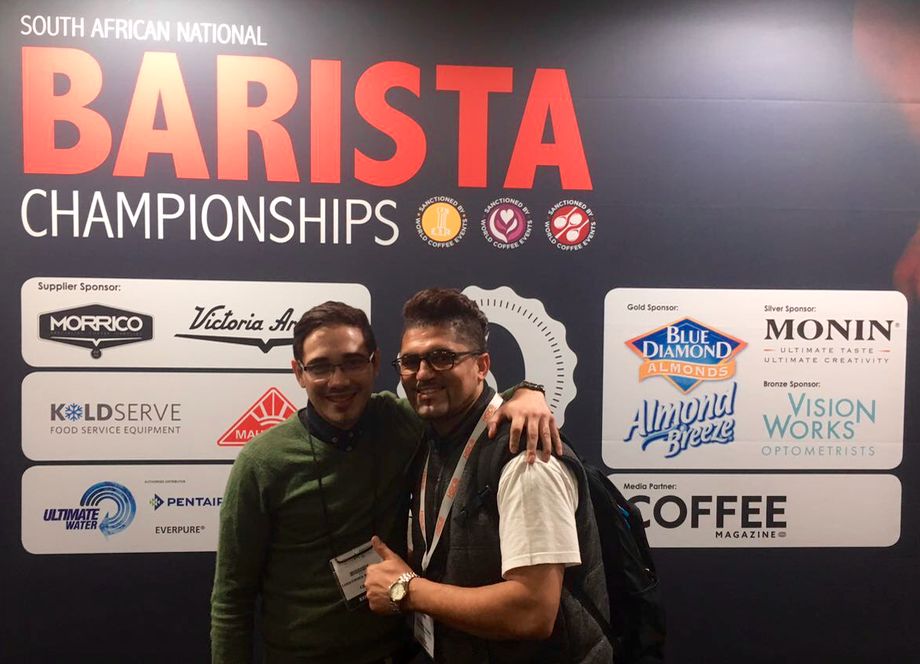 In the Latte Art Championships, Alhenrico Thomas who was runner-up last year, rightfully claimed the National Title and will travel to Budapest, Hungary next month to represent South Africa. He is a seasoned competitor and in the end, his experience and cool nerves under pressure saw him snatch the title from promising newcomer (and all around great guy) Christopher Abrams. Two Western Cape representatives in the final! Mention must be made of Zeus Gqabu from Masterton's Coffee and Jeff Stopforth of Beaver Creek Coffee who are definitely ones to watch out for in years to come!
1. Alhenrico Thomas (Famous Brands)
2. Christopher Abrams (Ciro Beverage Solutions)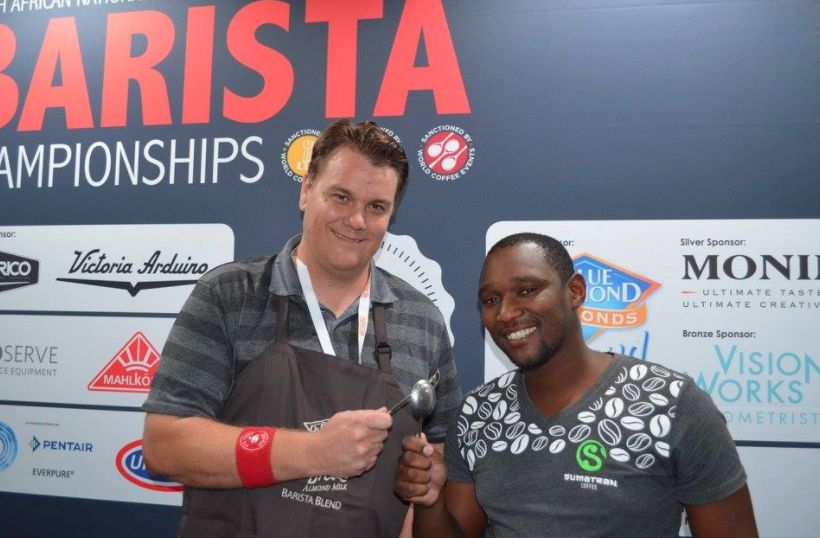 In the Cup Tasters, Simphiwe Adams of Sumatran Coffee, Eastern Cape scored an incredible 8 out of 8 in the final round to claim the title and a ticket to Budapest, Hungary. He and 3rd place competitor Shaun Aupiais had been training solidly for the last 16 weeks to make sure that his 4 year goal of becoming National Cup Taster's Champion became a reality!
1. Simphiwe Adams (Sumatran Coffee)
2. Wency Masawi (Nino's)
You can
see the full gallery here.