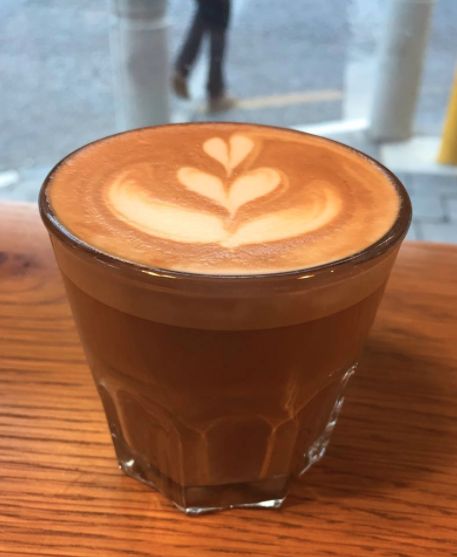 We first noticed the small sign in the door saying coffee would be brewing soon, then a paint job, then the outside counters were installed, so eventually when we saw the door to
City Roast
open we took the first chance to pop in!
We bumped in to
Wesley van Eeden(Resoborg),
the illustrator behind our Issue 16 cover, working on an 'Ode to Durban' mural on one of the walls. We ordered two cortados from Brian and settled in to watch him work. He seems to have become the unofficial coffee artist to Durban cafes with his works in Lineage and Boiler Room and we love seeing his awesome work!
As we were sipping on our the smooth Bean Green coffees, Wayne one of the owners arrived. He has a background in hospitality and certainly knows what he's doing (just look at the picture of that scrumptious toastie below!!!). He has kept the food menu simple yet effective and they are going to take their time to decide on which coffee their customers enjoy having sampled Science of Coffee to their patrons as well, welcoming feedback and making quality the priority whichever roastery they decide to use.

A welcome addition to the Durban coffee scene! Good luck gentlemen!