We love that coffee has so much potential to make a positive difference in so many lives! Keep the good stories coming! Well done Coffeeberry Cafe!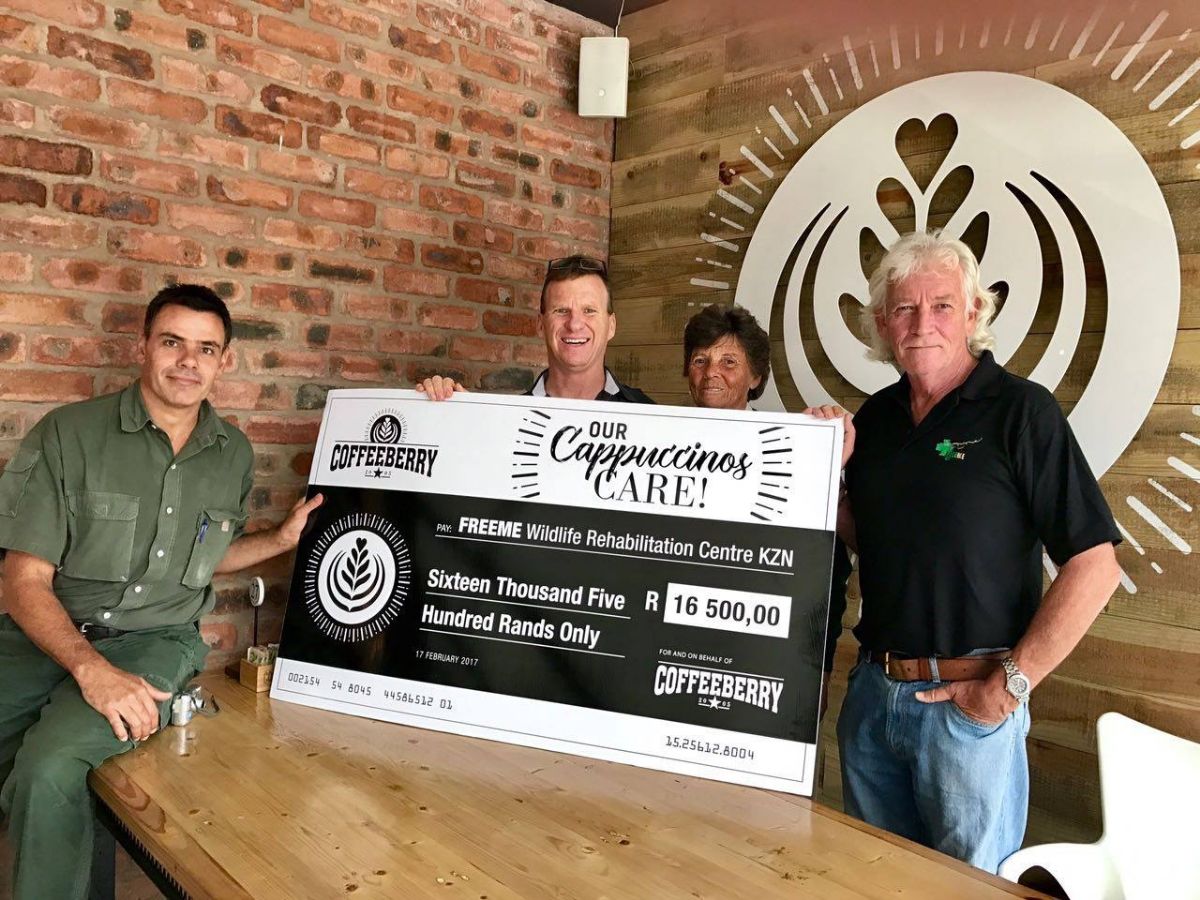 Coffeeberry Cafe
recently appointed
FreeMe Wild Life Rehabilitation KZN
as their "official charity" and the beneficiary of their social responsibility programme. FreeMe was originally founded in 1997 in Gauteng and in 2008 the KZN facility was established to care for and rehabilitate injured indigenous wildlife in the Midlands.
Con Malherbe, owner of Coffeeberry, explained that over the years since he opened the restaurant in 2005, Coffeeberry had been privileged to be involved in contributing towards many fundraising efforts. "All these opportunities to give back to our local community have helped us to build wonderful relationships and loyalty to the Coffeeberry brand. When we revamped the store late last year, we felt that the time had come to become more focussed in our giving. We were receiving many more requests for sponsorship than we were able to honour, and we felt that we were no longer making a significant difference as our giving had become very fragmented. After much deliberation, we settled on FreeMe as our official charity. They do unbelievable work on a very tight budget, and we feel that we can really make a significant contribution to this very worthy cause. We have pledged to contribute R 1 for every Classic cappuccino (the best loved and biggest selling item on our menu) that we sell to FreeMe, on an ongoing basis."
So, if you are looking for a feel-good excuse to treat yourself, you've just found it. See you at Coffeeberry!