---
If you walk into a cafe and this is the sight that greets you: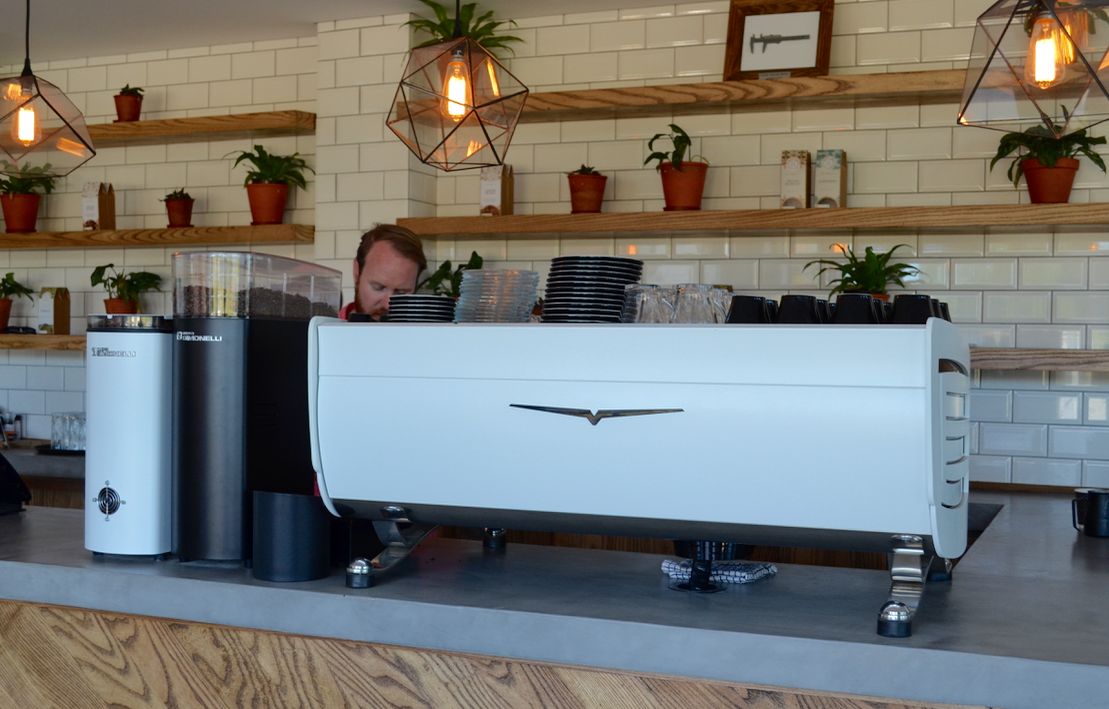 it's safe to say that your expectations can reach a little higher than usual. The presence of a
VA388 Black Eagle
generally implies that the cafe takes their coffee really seriously. And they have the means to focus on quality. Now of course, we're not saying that only equipment is responsible for making a great coffee, but if the people behind the machine have invested time and money in pieces of equipment like the Victoria Arduino Black Eagle and the Nuova Simonelli Mythos grinder, then you can be sure they're on the right track.
Craig and Kristi Smith have taken occupancy in the new building opposite the legendary Hilton Hotel and they have certainly made their mark!
As Craig explains it, Krisit is the one responsible for the beautifully shopfitted cafe and he's responsible for the coffee. Which he roasts on a Bullett R1 in his garage, 750g at a time! Talk about commitment! When we visited they had two delightful single origin beans on offer (you can see their descriptions in the pics below).
It's beautiful and it is definitely worth a visit next time you're in the area.
Ground Coffee House
1 Cowan Road
Hilton
KZN