---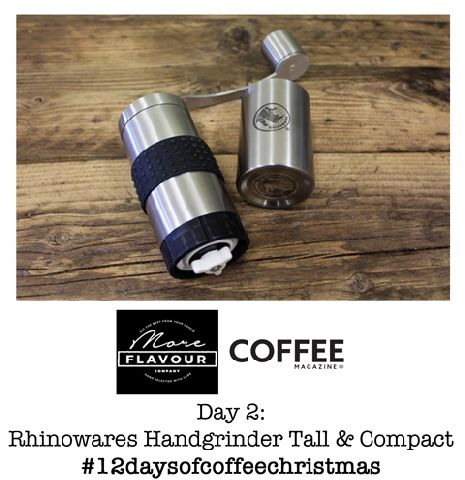 These awesome slimline
Rhinowares hand grinders
are the perfect tool for anyone who loves fresh ground coffee wherever they go. A hand grinder is a must for any person who is really getting in to their coffee.
Both Tall and Compact have conical ceramic burrs ensuring a clean grind – the burrs stay sharp longer, don't rust and are easier to clean. A simple adjustment allows for a range of grind types. The Tall has ample capacity – can hold up to 42 grams of coffee beans, perfect for a Chemex or to grind enough for you and a friend in one go. The Compact hand coffee grinder includes an adaptor so you can grind straight into an AeroPress®. Bloody fantastic!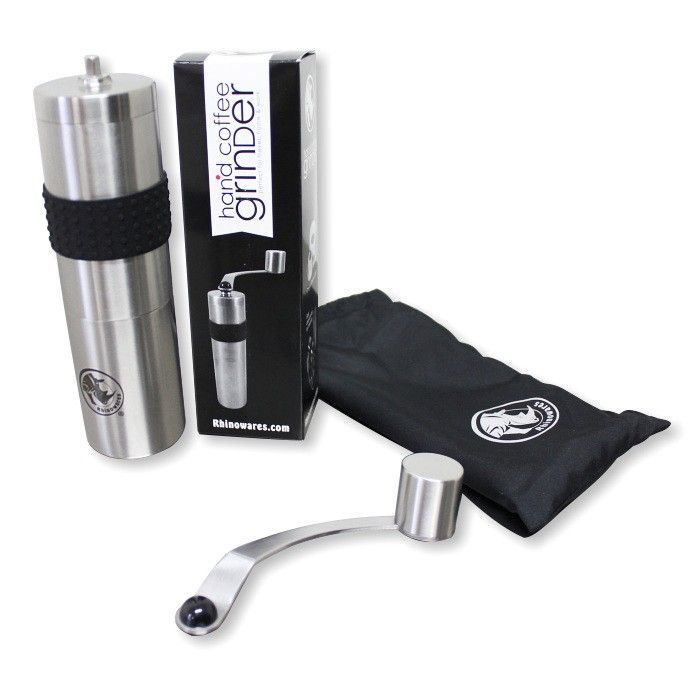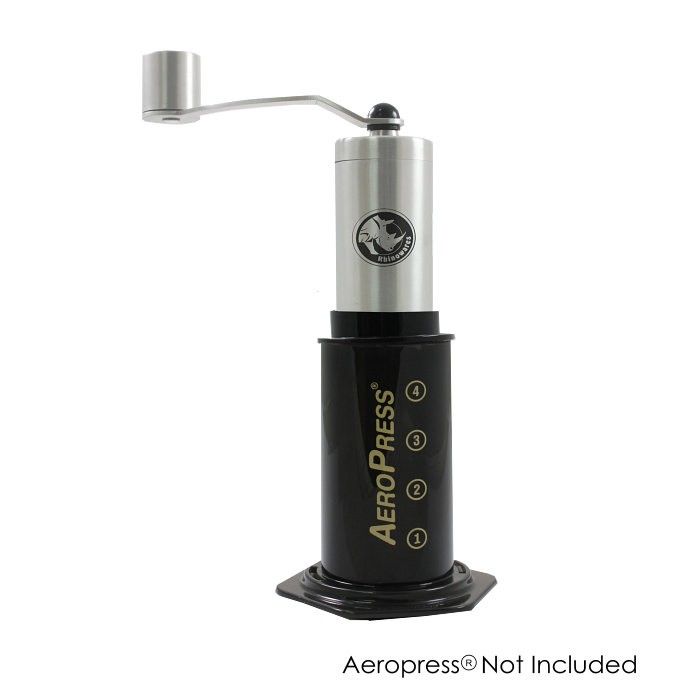 All you need to do is tell us which one you would like to win in the comments section, tag a friend and you're entered! So which will it be? #RhinowaresTall or #RhinowaresCompact?

#12daysofcoffeechristmas #thecoffeemagazine

You can find both these grinders for sale on
moreflavour.co.za. They make pretty incredible Christmas gifts!


If you haven't already follow us on Facebook, Instagram or Twitter to keep up to date on how to win and what the prizes will be each day.


---

T&C's
- Competition runs for 24hours from 10am-10am.
- Winners and new product will be announced at 10am each day
- You are allowed to enter a maximum of 5 times (sharing)
- You are allowed to tag as many people as you want to increase your chances.
- South African entrants only.
- One prize will be given away across the 3 platforms, unless otherwise stated; Twitter, Facebook, Instagram
- Winners will be chosen at random.
- True North Media reserves the right to choose the winner at its discretion and no correspondence in this regard will be entered into.