Dion and Purity had huge smiles as we headed towards the Social Drinks counter. The screen above the counter revealed how many meals had been provided that morning, we went early so we were still in single digits, but the wonderful barista team assured us that the numbers have been flying and Durban (the pop-up is currently based in the Food Court of The Pavillion Shopping Centre) has been very supportive of this initiative. We were excited!
You can read all
about what Social Drinks does here
. What a great idea. The project uses
Woza Coffee beans in their hopper
and have recently partnered with the
Coffee in a Cone t
eam, which means your next macchiato in a chocolate cone (so yummy!) goes towards funding a meal for a child!
Keep up to date with where the Social Drinks team will pop up next by
following them on their Facebook page.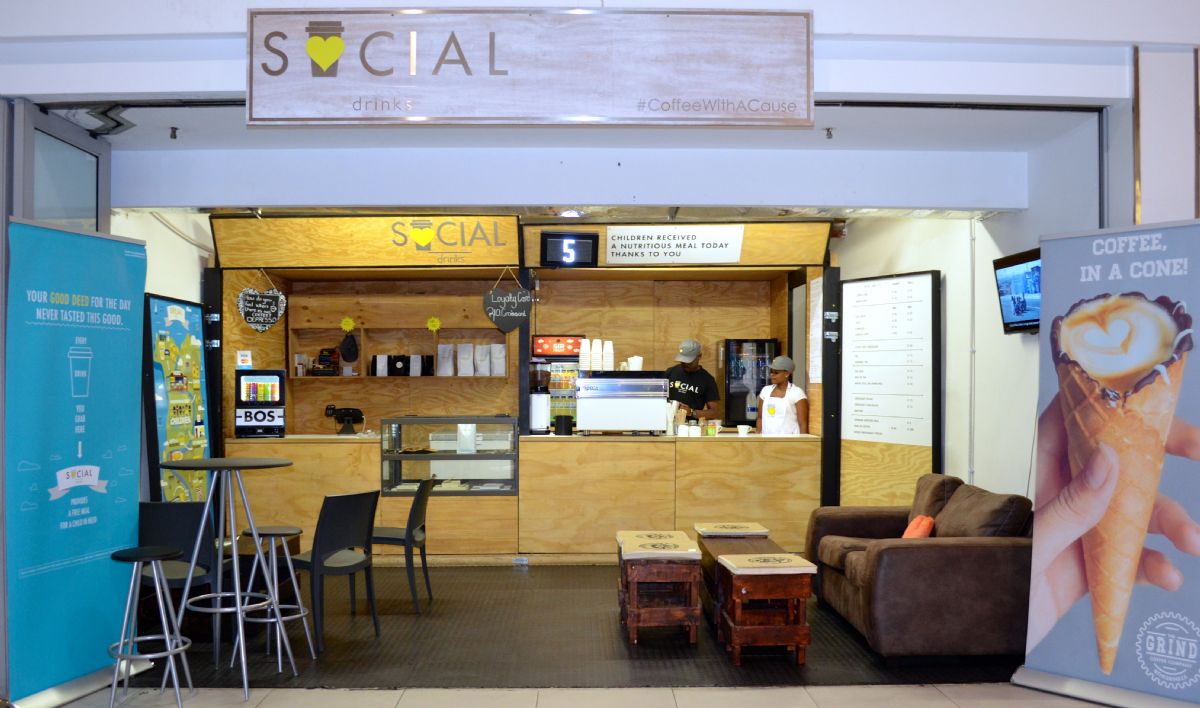 A cleverly designed portable pop-up!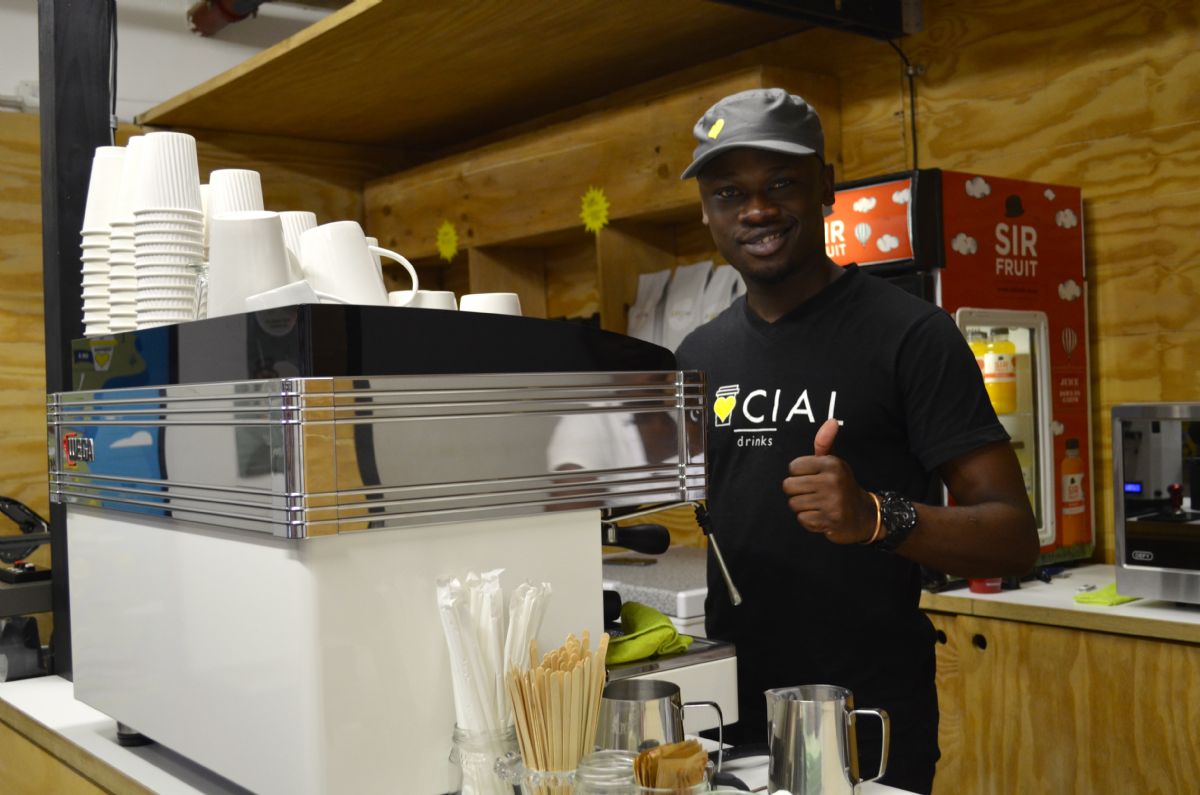 Dion trained to be a barista through the Social Drinks project and completed his course with the Ciro Training Academy and he is doing an excellent job! Beautiful Wega machine to brew delicious espressos!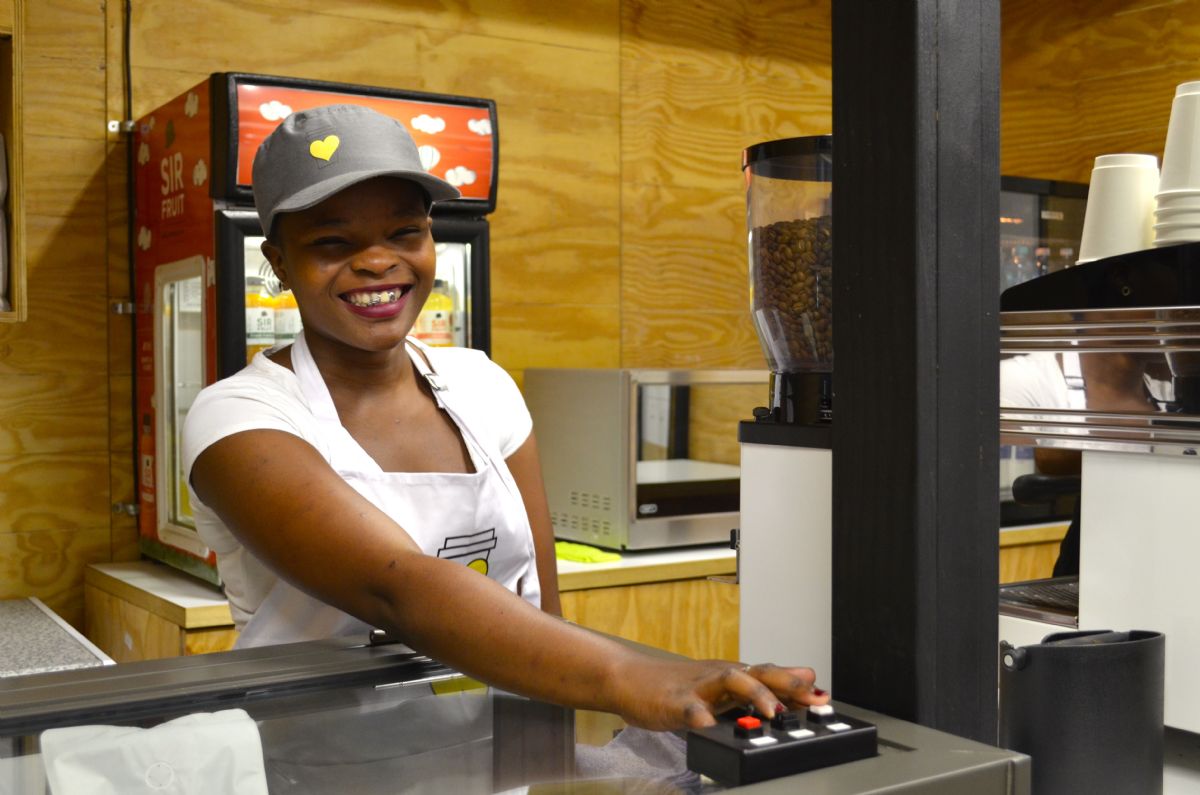 Purity shows us the counter, push the button after you've bought your coffee to make the number of meals grow!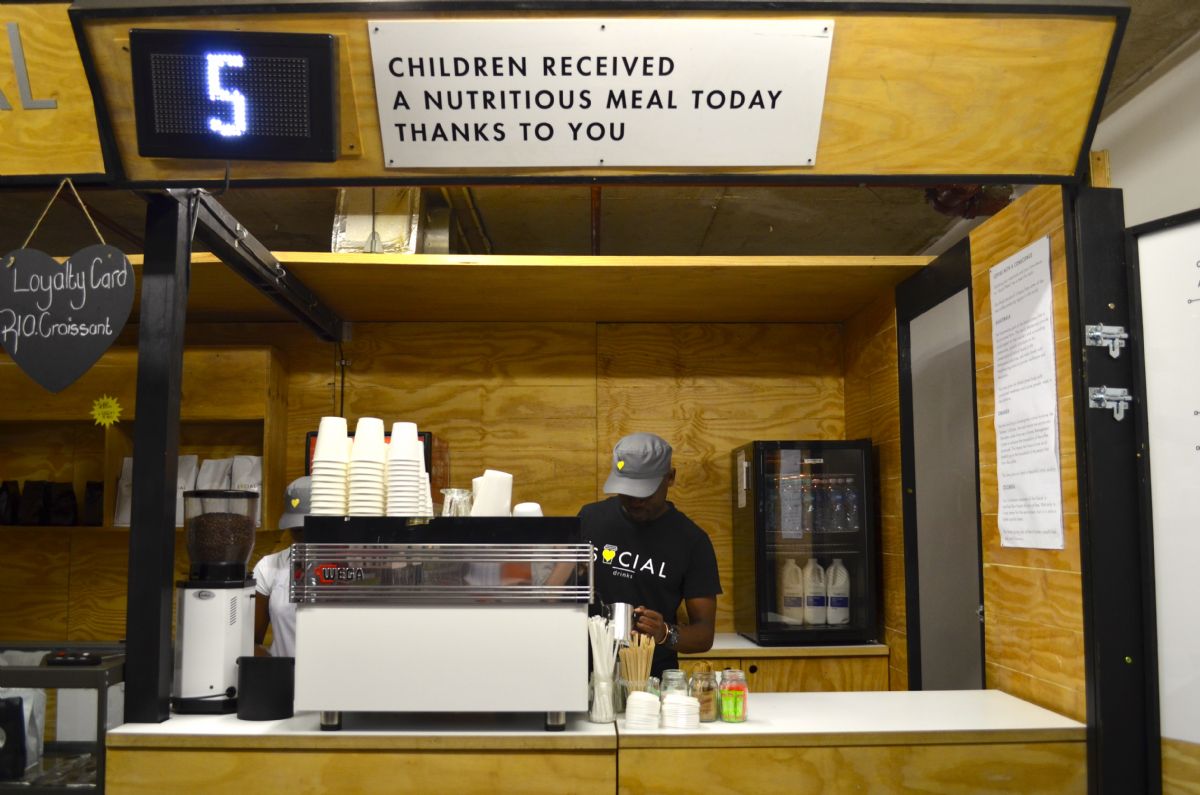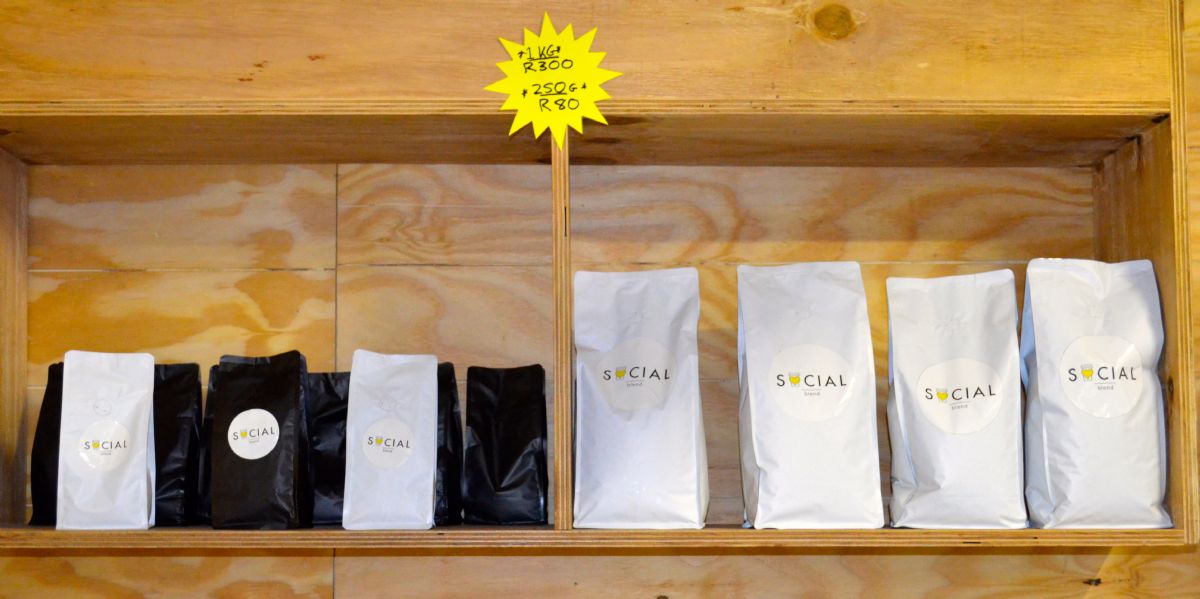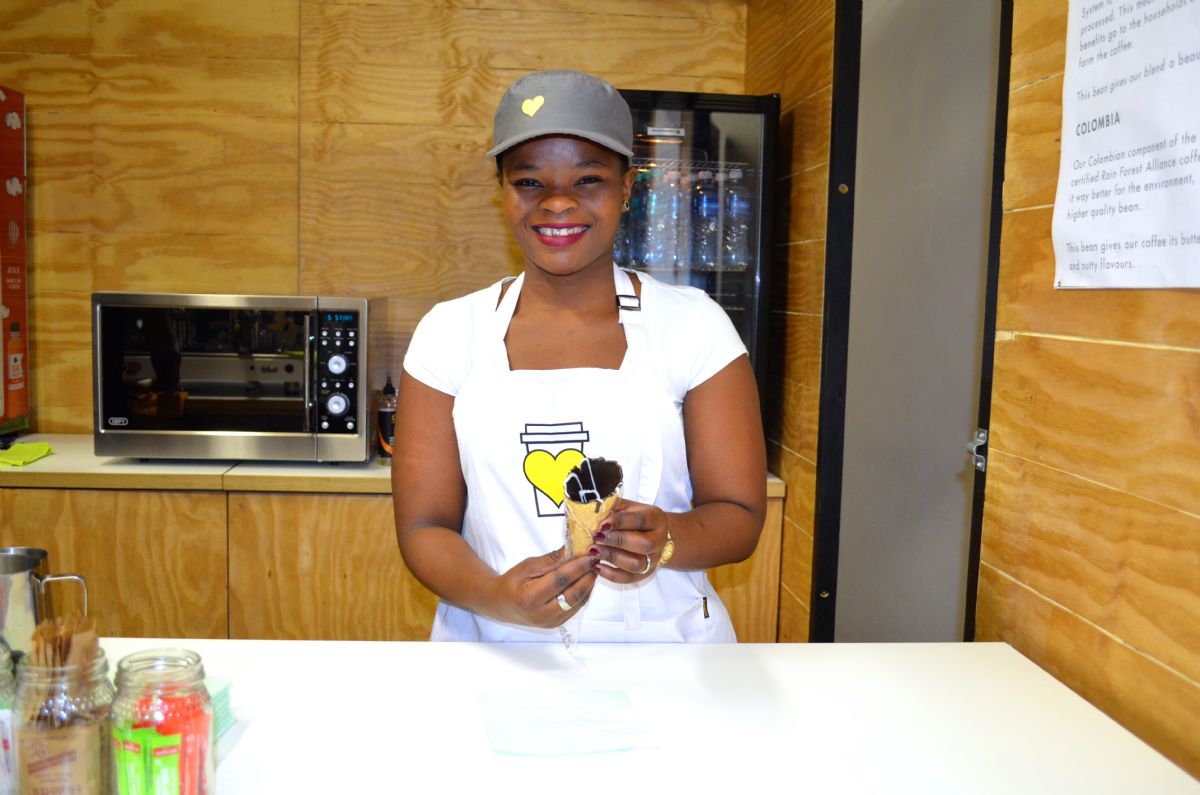 #CoffeeinaCone. Yum yum!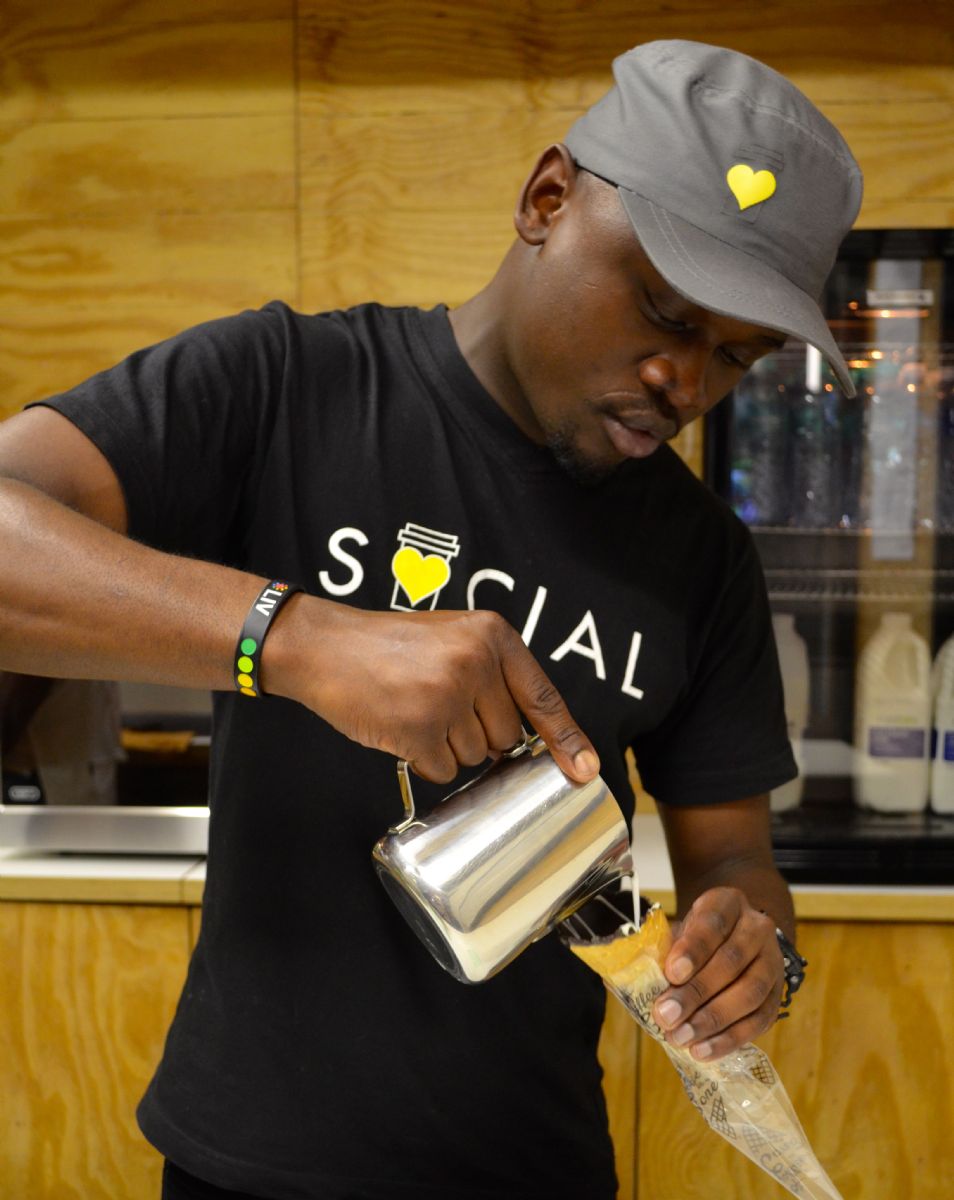 Dion showing off his skills! It's not easy to do latte art in this edible container but Dion has got it down!