Welcome to the neighbourhood,
Firebird!
And what a bustling and creative neighbourhood it is.
The Cosmopolitan Hotel
is a wonderful old building that has recently had an artistic facelift, food, art, clothes and now coffee.
Dan, Storm and Kyle have made inner city Jozi their home and it suits them. Their tiny spot overlooks a beautiful courtyard and it's going to be an amazing place to hang out in the summer. They have a great little coffee retail section for all the budding coffee afficionados in the area. They are putting the final touches on the space and waiting for the 3 phase power to be connected so that they can fire up their La Marzocco Linea, but we were treated to a delightful Kenyan Kiaga pourover.
Their neighbours are the likes of
The Bar
and
Hazard Gallery
to name a few, so make a day of it and investigate The Cosmopolitan now fuelled with the good stuff courtesy of Firebird.
It's awesome to see spaces like this popping up in the most unlikely of places, all it takes is for people to see the potential and take the opportunity by the horns. All the best to the Firebird team.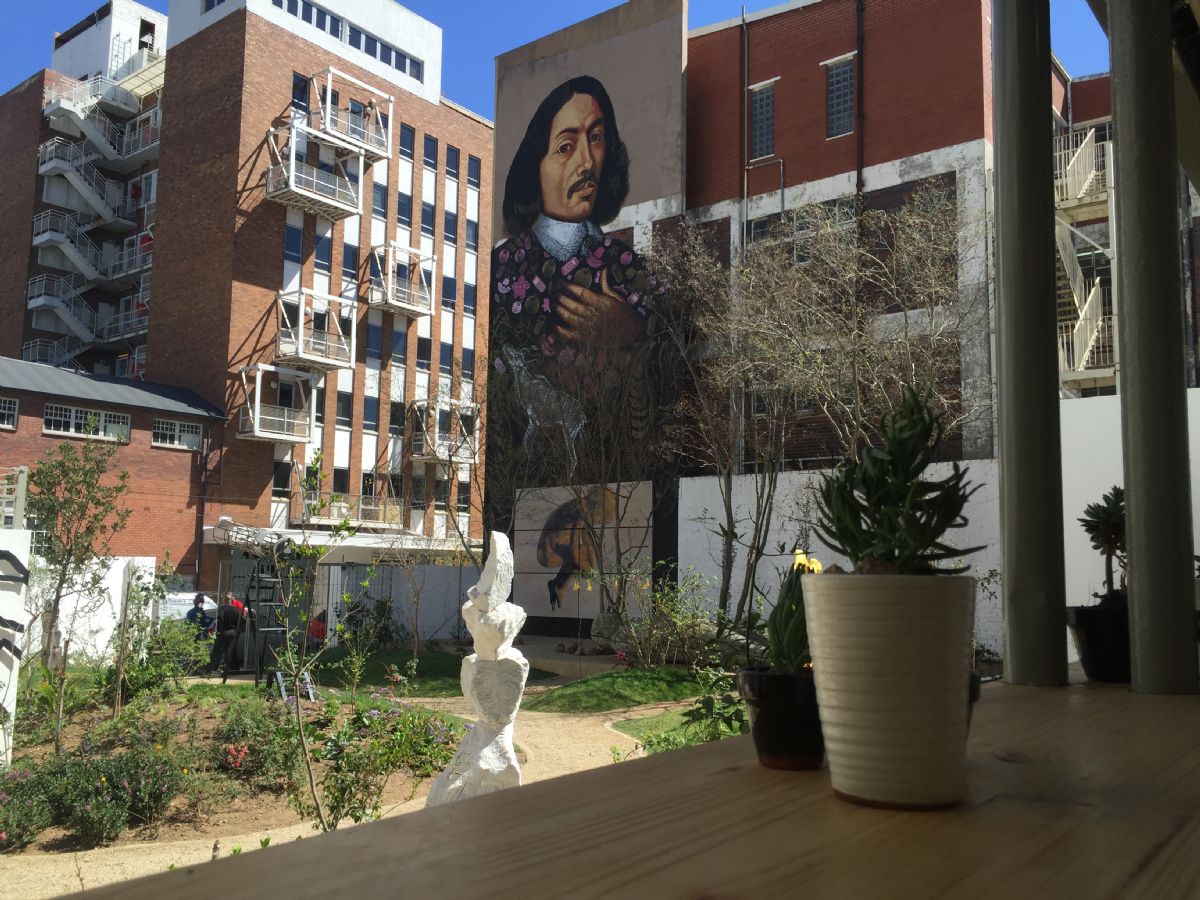 Difficult not to be inspired with such a wonderful oasis in the middle of the city.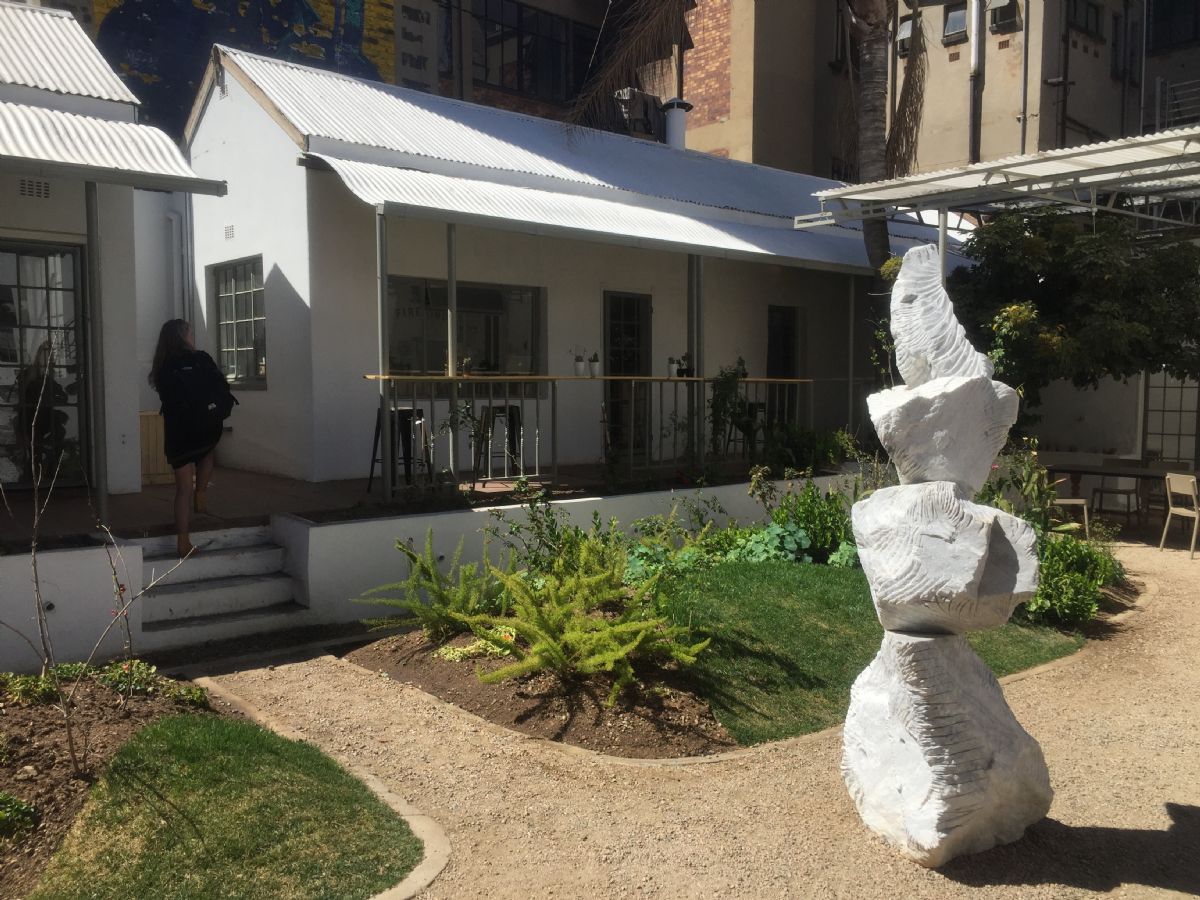 Love the minimalist corrugated roofs and simple white. Very welcoming!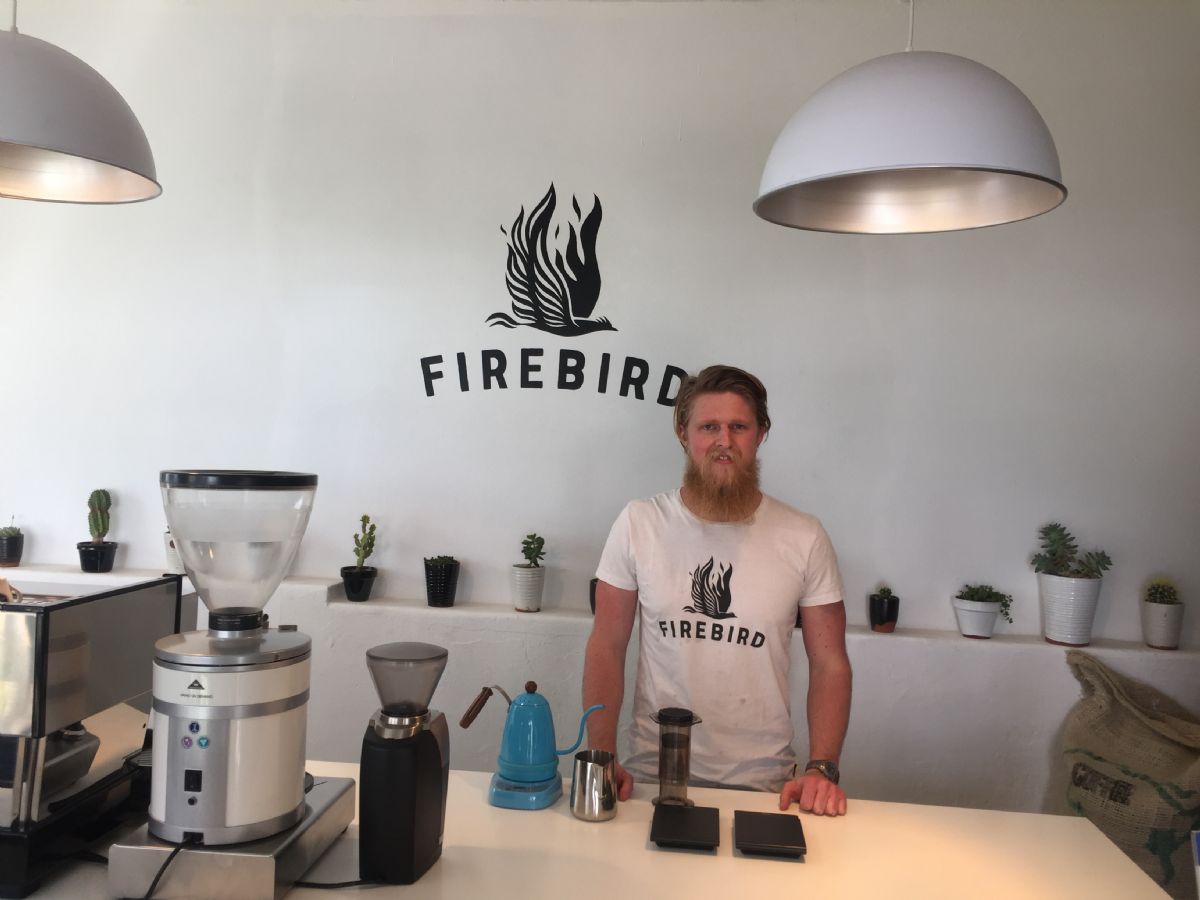 Daniel! He shall be missed in the Durban, Jozi is lucky to have this young bearded fellow pouring and roasting coffee for them!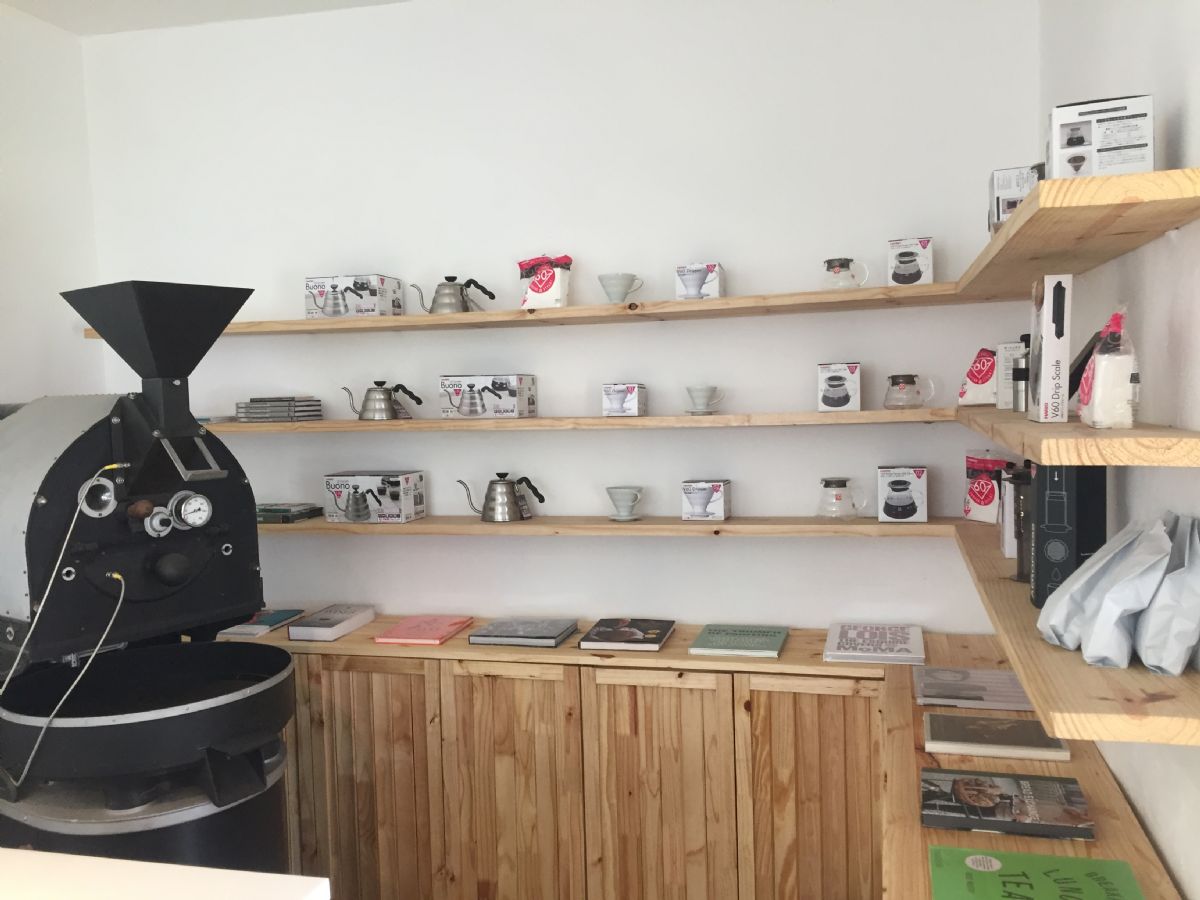 The Probat and everything you need to start brewing better coffee at home. Winning.