The Coffee Man
film, hosted by The Coffee Magazine and Sanremo SA (Electrical Industries) at The Labia was a wonderful evening.
The foyer was packed with members of the Cape Town coffee community huddling around the beautiful Sanremo machines as the rain trickled outside. There was much anticipation for the Australian film about the current World Barista Champion, Sasa Sestic.
As the 83 min began, I think everyone in the crowd was interested to see if it could sustain our interest, but we were blown away. I was gripped from start to finish. A obsessed and genuine man who lives and breathes coffee, who in the end, we were all rooting for.
There were epic little illustrated explanations for coffee geek terminology that it made it extremely accessible. I was chatting to a non-coffee person afterwards and she said she couldn't believe all that went into the competition and the coffee itself and the film really got her excited about it.
Well done to team
Jeraff
who are behind the film, congratulations on a wonderful piece of cinema and for capturing a great bit of coffee history.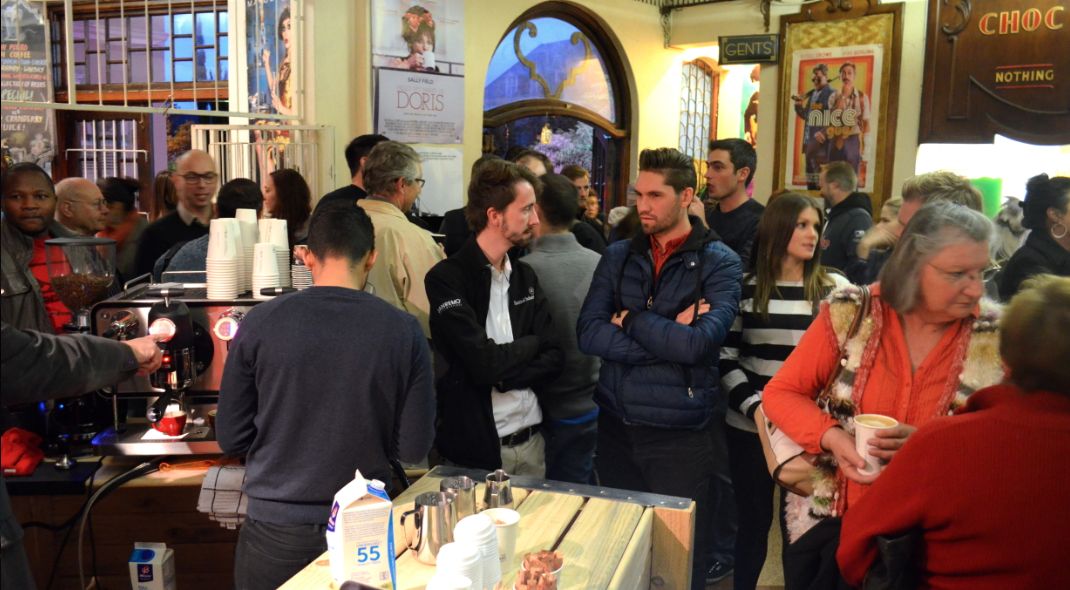 A cosy community, coffee provided by The Portland Project on The Opera poured by the wonderful Winston Thomas.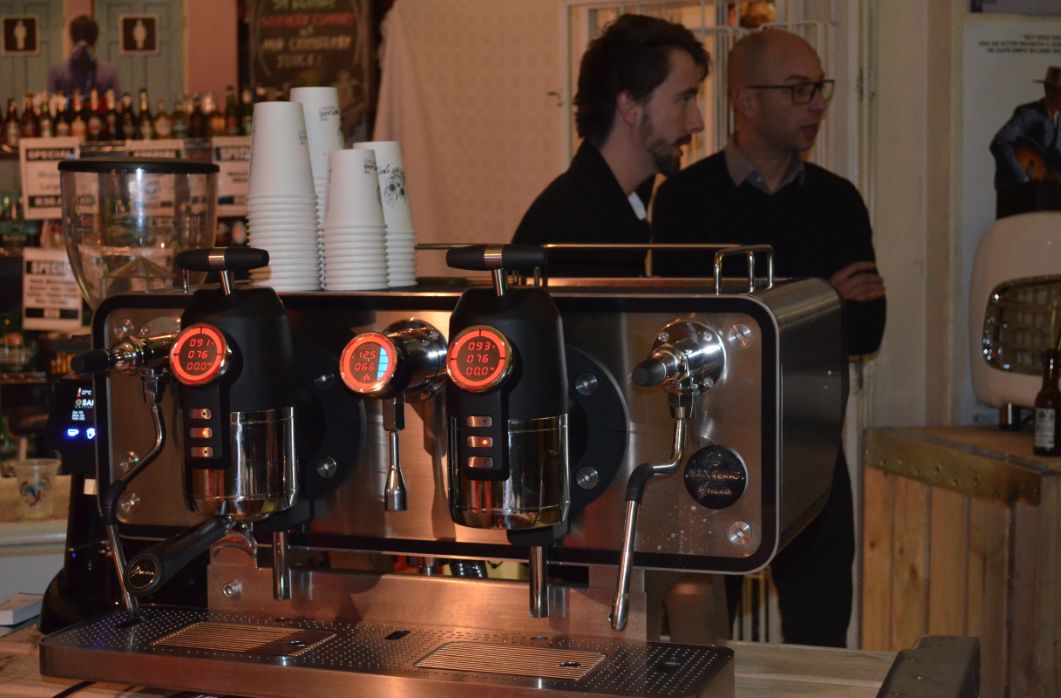 Look at this beast! SanremoSA was the main sponsor for the event.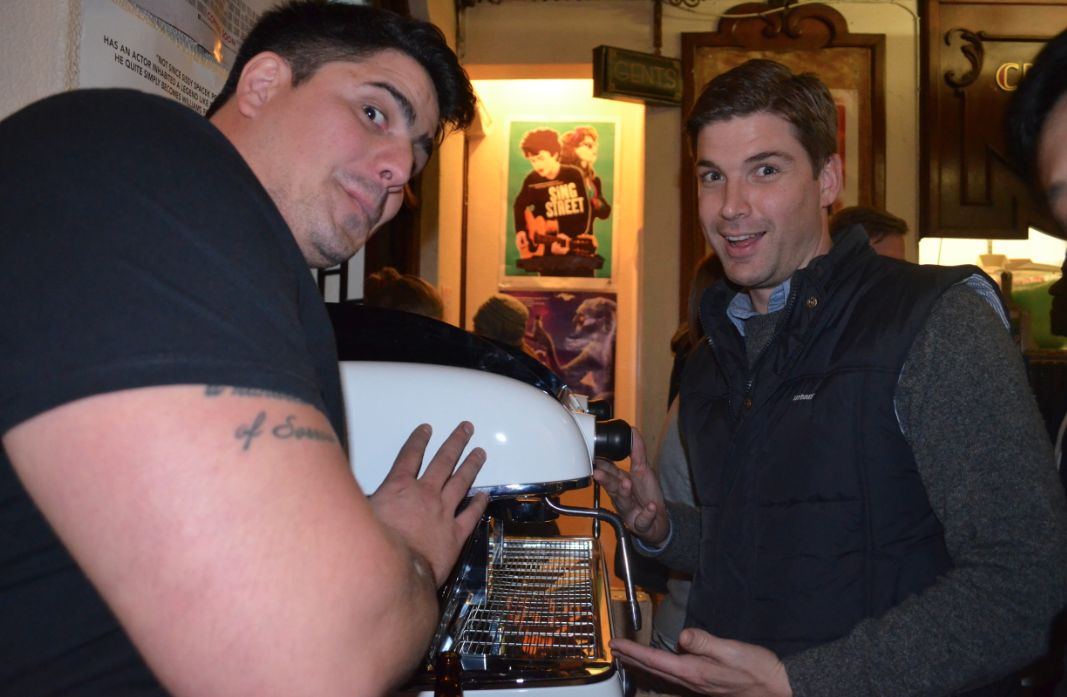 Sasa Sestic may have been the man of the moment but the other stars of the show were the beautiful Sanremo machines. Pictured here with Wayne Oberholzer and Regardt van Tonder.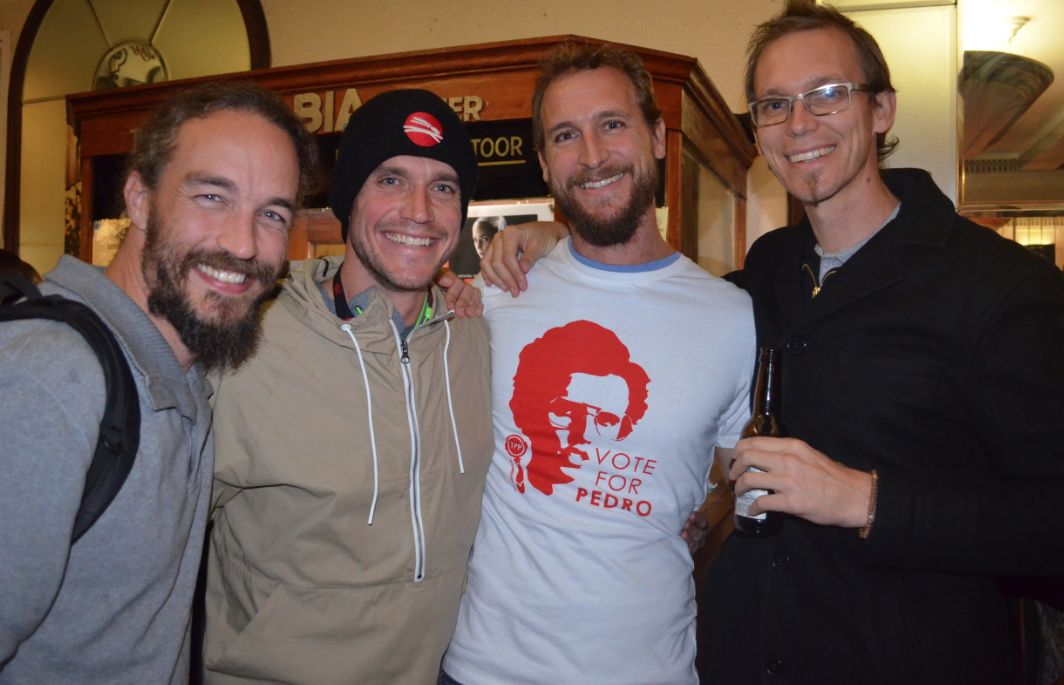 Trevor, Jon McInroy, Iain Evans and Steve Evans. Each professional sportsmen at some point in their lives, they could all relate to Sasa's dedication to all things coffee.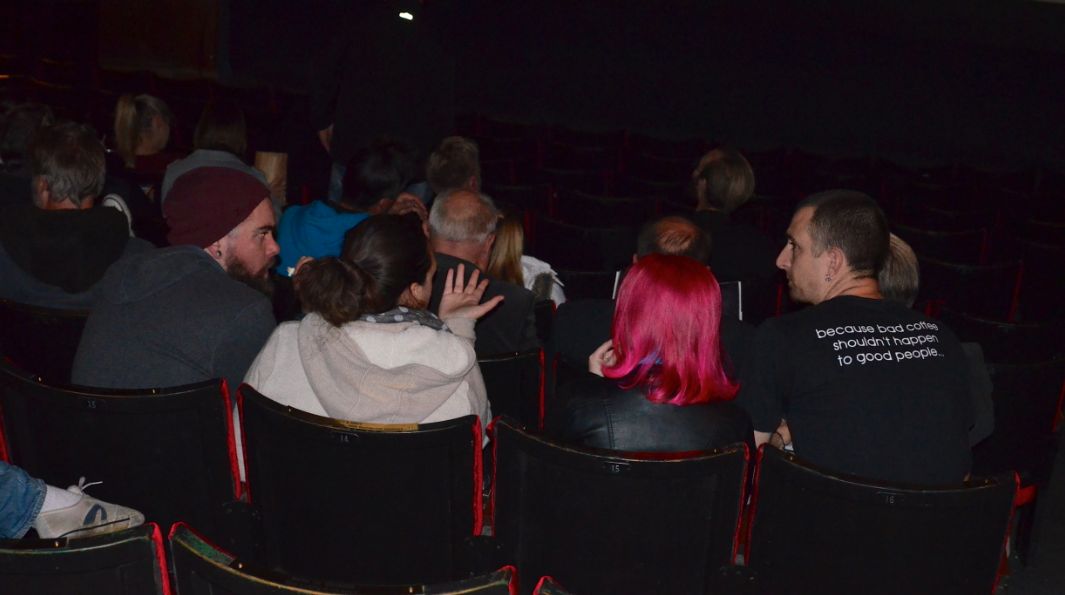 "Because bad coffee shouldn't happen to good people"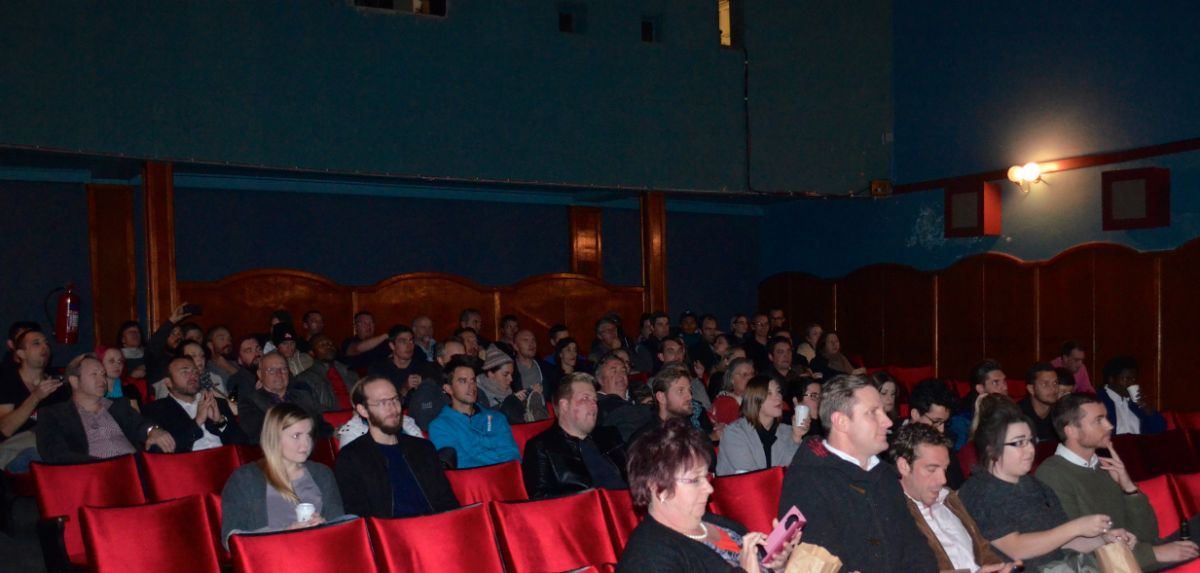 An eager crowd had gathered for the premiere at the iconic Labia Theatre.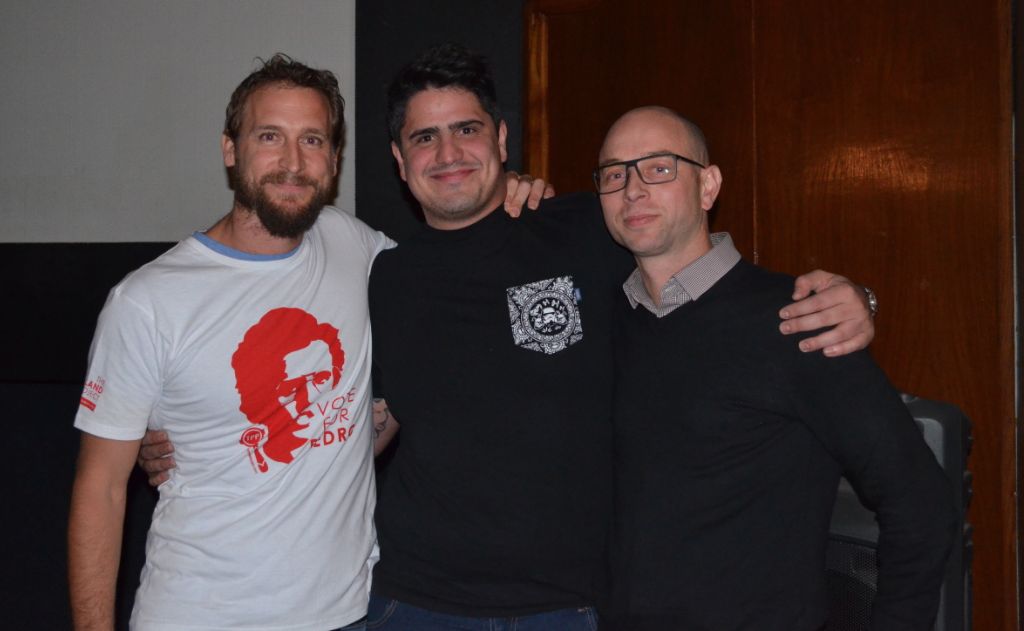 Iain Evans, Publisher of The Coffee Magazine, Wayne Oberholzer, current SA Barista Champion and Werner Kannemeyer, head honcho of Electrical Industries who have just brought in Sanremo and were the major sponsors of this event.