Buying wine and getting in the know with all the latest wine news, events, food and travel has never been this easy and accessible. WineStyle has upgraded online (check out their new website
here
)and expanded the Insiders Wine Club to allow anyone with any level of wine experience and taste, to join a club that fits their lifestyle and palate. Wine club members get a range of benefits including free delivery, discounted prices in the wine shop, and a free subscription to WineStyle magazine.
So sign up and just sit back and relax as WineStyle delivers the magazine and all wine orders right to your doorstep.
WineStyle online
What started online as a small community of wine and food lovers has grown to a large and loyal following, yet WineStyle still treats each subscriber as if they were the only one. Subscribers get a free newsletter full of wine and food information and advice, event listings, and great give-aways and prizes plus all the latest discounted wine deals.
Insiders Wine Club
Taste wine that is specifically chosen, after much consideration, by our very own Cape Wine Master and wine guru, Jenny Ratcliffe-Wright. WineStyle selects wines that are hard to find, taste amazing and often have an interesting story. They have numerous profiles, selections and price points to suit your taste and pocket, and club members receive great benefits such as discounts on all wines, a free magazine subscription, and more. Remember, you pay only for the wine, membership to the club is free!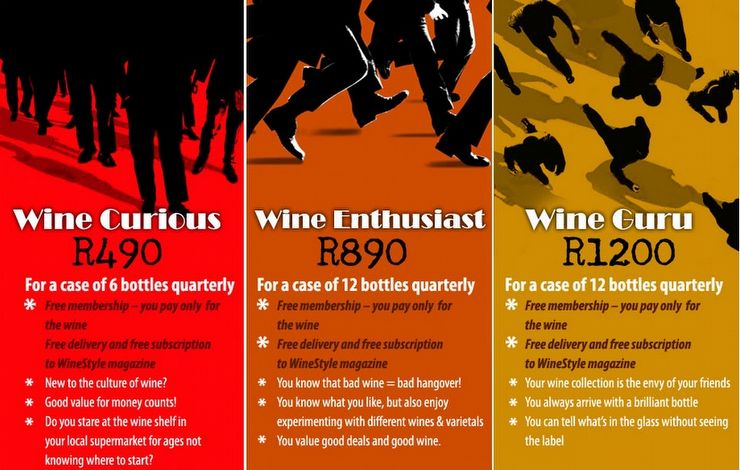 Register on www.wine-style.co.za for free.
Bada bing bada boom! Simple as that and you will officially be a member of the coolest wine community in South Africa.