This picture was posted by the World Barista Champion,
Pete Licata
with the caption, "Last night Phuong Tran met Hugh Jackman at the winery..."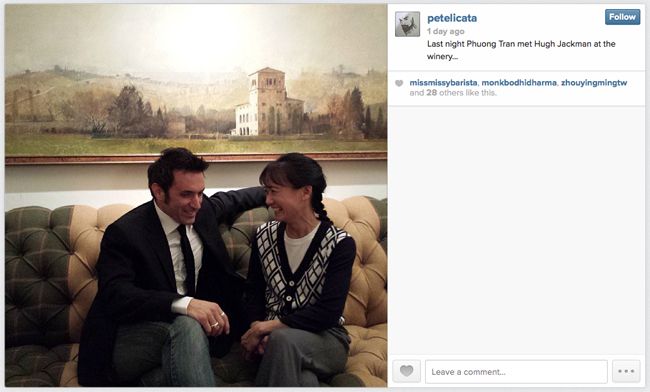 The man in the photo, though he does greatly resemble Mr Hugh Jackman, is in fact South Africa's own Italian, Alessandro Morricco. He imports
Nuovo Simonelli, Victoria Arduino and Kees van der Westen
machines to South Africa and he is fondly regarded in our industry and now, thanks to Pete, we have a new way to tease him. This is good news :) If you need more convincing that we have a Hollywood Darling/Australian/Wolverine in our midst, see below research: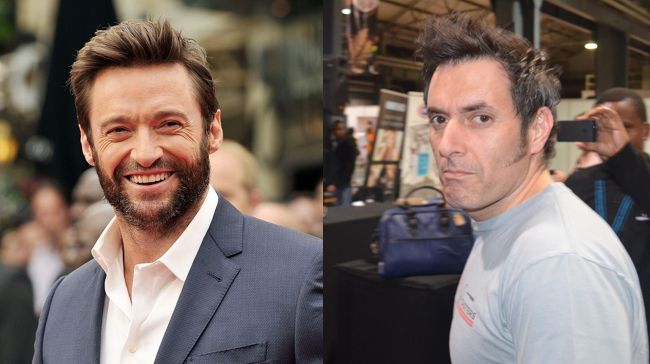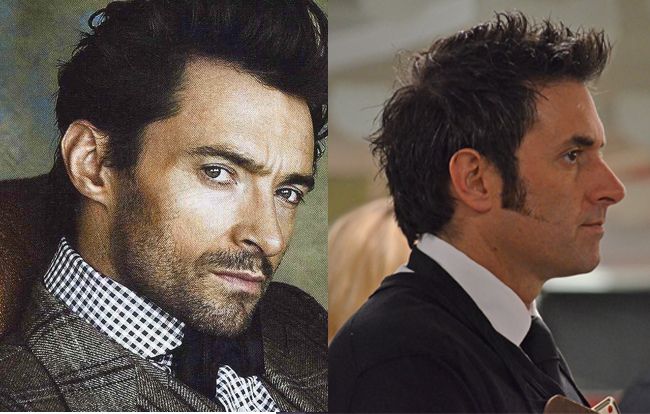 I don't know if the real Hugh Jackman like coffee, but we're happy his South African doppelganger absolutely loves the stuff!