This weekend saw a huge gathering of the international coffee industry in Milan. Everyone who made it there was spoilt for variety, excitement and sheer entertainment.
HOST, the biggest hospitality industry trade show world wide, happens once every two years.

This description from
Sprudge's
Llewellyn Sinclair explains it in a nutshell:

"Simply put, Host is the biggest hospitality industry expo on the planet. It happens every other year, and brings together literally thousands of vendors from across a wide variety of industries, including furniture and homewears, food service equipment, gelato, tea, and yes, of course, coffee. If the annual SCAA Expo in the United States is the speciality coffee world's Comic-Con, then imagine Host as if Comic-Con, the E3 expo, PAX Prime in Seattle, Big Green Eggfest in Atlanta, and Tales of the Cocktail got together to have a well-dressed Italian baby, all under the same roof. It's a huge show."
WBC All-Stars (Oct 18th-22nd)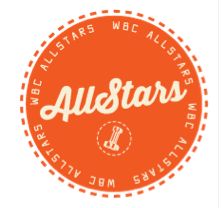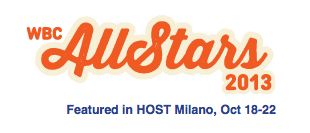 At this HOST expo, the first ever All Stars event is happening, which was organised by World Coffee Events the team that hosts the annual World Barista Championship. Basically they assembled an incredible cast of international championship winning baristas to engage with each other and the public about their craft and coffee and to have some good old fashioned fun with each other. Below is the starry cast: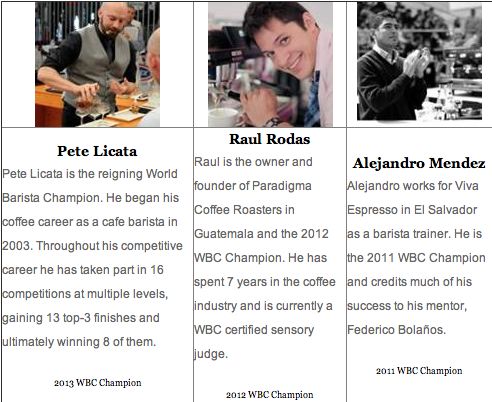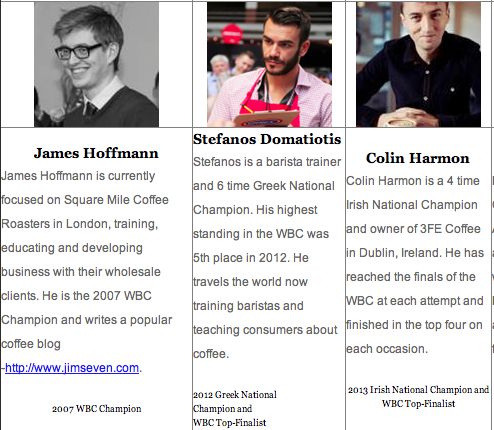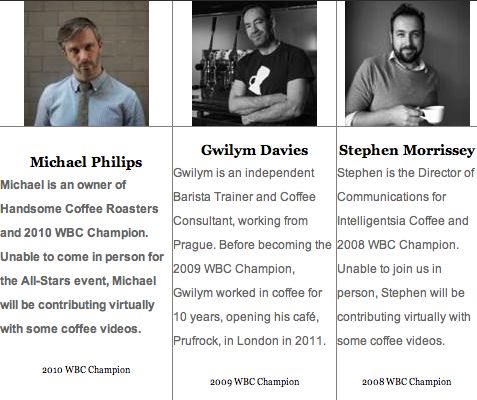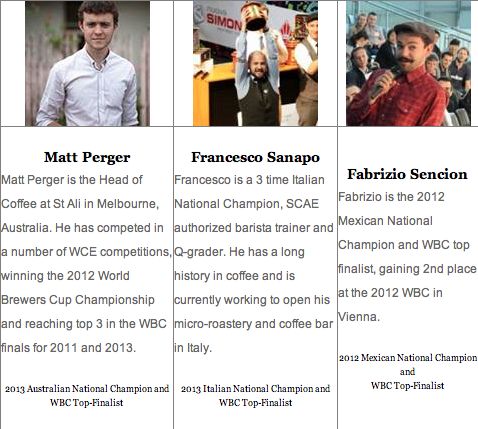 And somewhere across the city, La Marzocco decided to take advantage of all the coffee afficionados being in town and while Nuovo Simonelli (competing espresso machine manufacturer) dominated HOST, they threw their own little event.
Enter
La Marzocco Out Of The Box.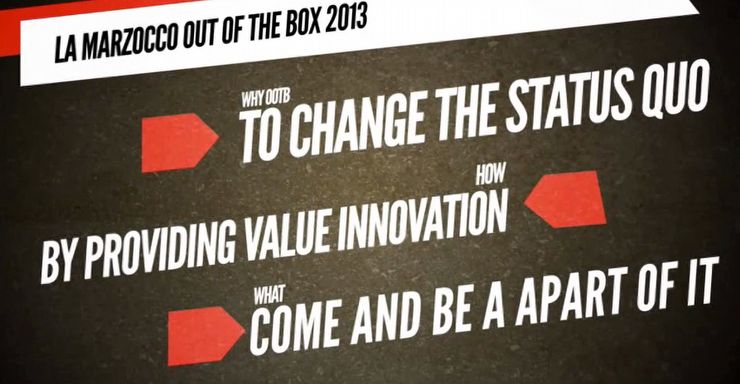 So yes, it is safe to say that this weekend we'd rather have been in Milan. We'll bring you a round up of all the new unveilings soon, much is happening in this coffee world!