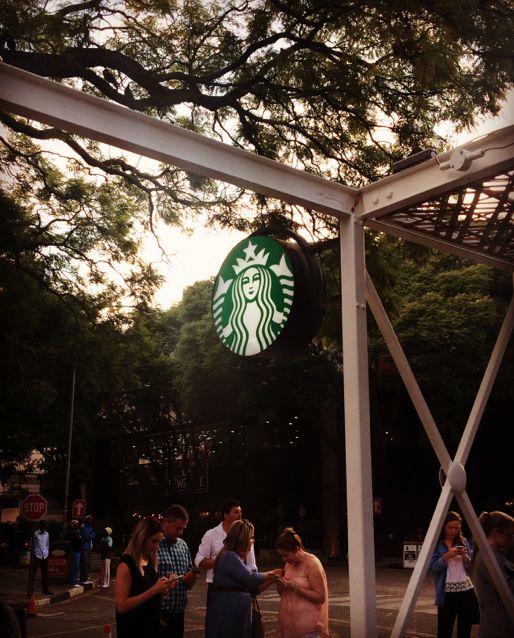 It was a perfect morning for coffee. The highveld chill and grey skies meant that the people who had been waiting in the queue since around midnight must have been pretty desperate by 7am, but they were all smiles waiting for the big moment. And Taste Holdings and Starbucks did not miss a beat in putting on a show for this launch. The journalists and bloggers were out in full force to capture the carefully crafted celebration and even though no one in the queue had had coffee yet, the dance extravaganza gave them a much needed energy boost!

They played local SA artists and the talented performers entertained and got the crowd going before Carlo Gonzaga (Taste Holdings) and Rhys Iley (Starbucks International EMEA) stepped up to cut the ribbon and officially open the store to an enthusiastic countdown, a burst of green and silver tinfoil confetti and a roar from the South African Starbucks team behind them.

In that South African team are some well known coffee professionals who we were very happy to see. Ishan Natalie (3 time SA Barista Champion), Abby Berman and Musa Magwaza have all been snapped up by the coffee giants. They were excitedly counting down and their team was well-prepared for the frothing onslaught of customers and press that was about to hit them!

In Starbucks tradition, they have found a location that is roadside and has lots of visibility and foot traffic. The interior is beautifully shop-fitted and the people behind the counter were immaculate and bringing the top notch service Starbucks is know for around the world. The equipment set up is highly enviable. Mythos Pro grinders line the counter as does a gleaming Victoria Arduino Black Eagle (this machine alone is worth around R250 000!) which is one of 4 or 5 espresso machines, the Clover brewer, all the alternative brew methods. It's mind-boggling really.

We hung out by the Reserve counter with Musa and Laura to try the pour over and the Clover brews, while the first batches of customers snaked around a fast moving queue to experience the espresso based beverages.It is still hard to believe that any human can consume the amount of coffee contained in the Venti size cup, but the people were loving it! Prices were the hot topic before the opening and the 'normal' drinks are definitely market related, it's only when you go for the dressed up coffees that you run into a R50 price tag.

Whatever your opinion of Starbucks coffee, one cannot deny that they are on top of their marketing and service game and when that game is shedding the spotlight on coffee, it's a great thing for coffee across the country! Welcome to Mzansi, Starbucks South Africa!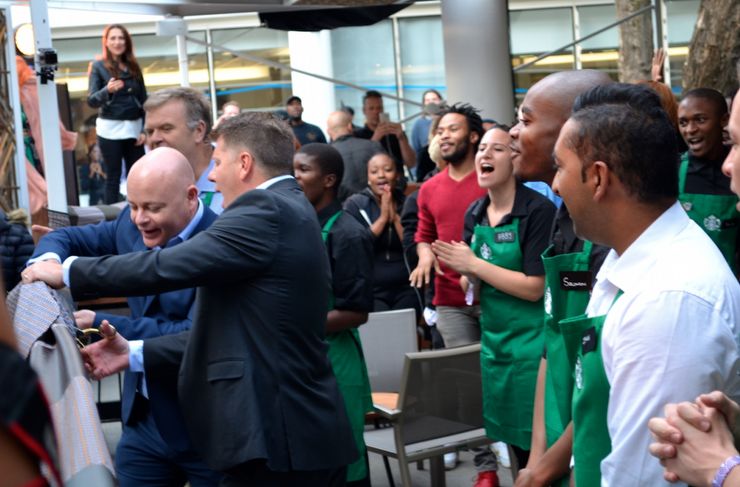 Three, two, ONE!!!!!!!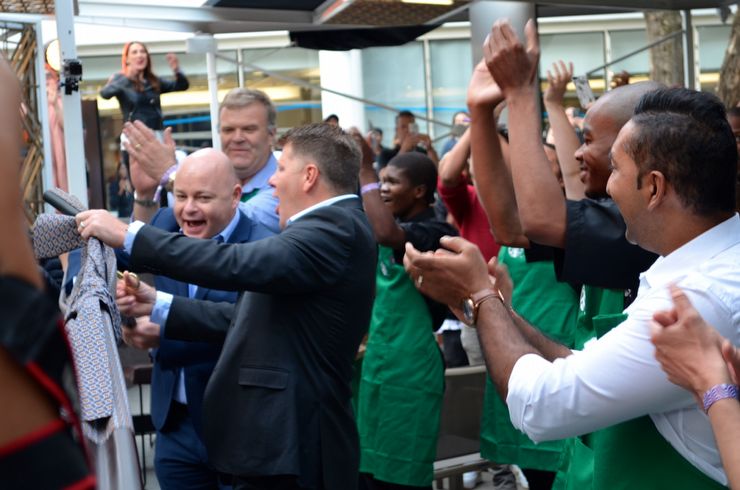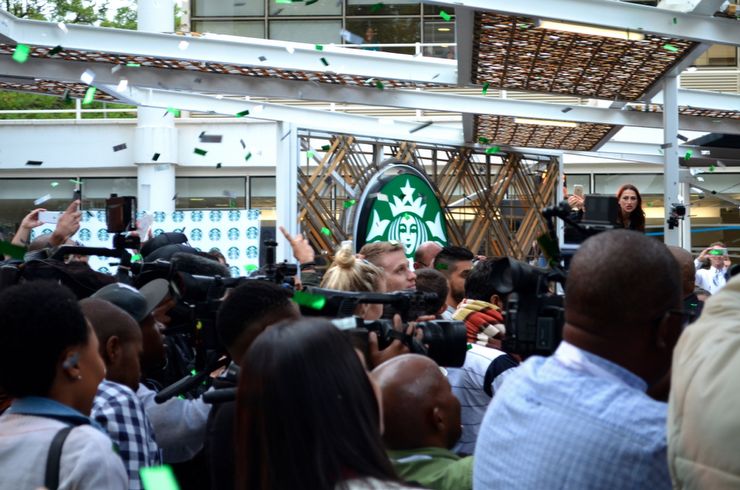 The media showered in green and silver confetti in a launch extravaganza!!!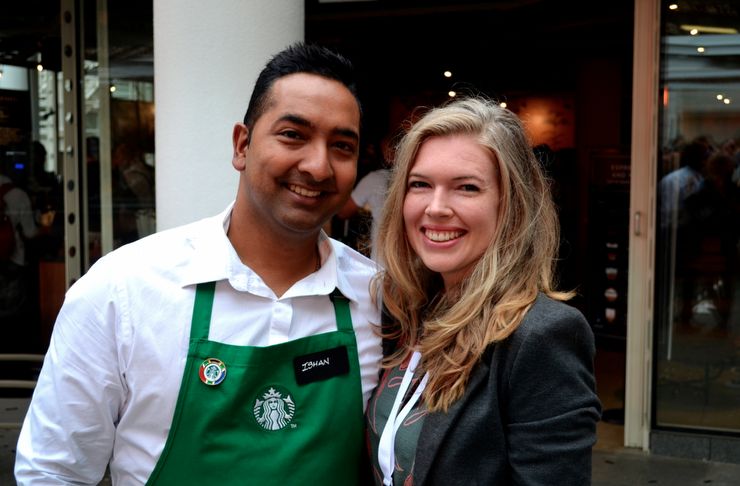 Great to see Ishan Natalie. It has been a big build up to this point and we know he has put his heart and soul into this project!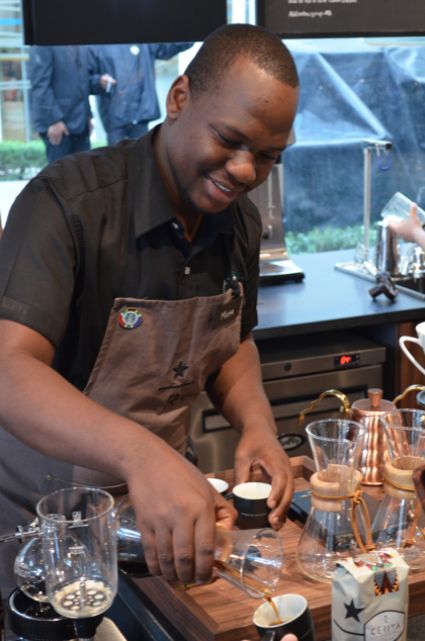 Musa Magwaza, formally of Lineage Coffee in Durban, who placed 5th in SA in 2014, pours us a Kenyan Chemex.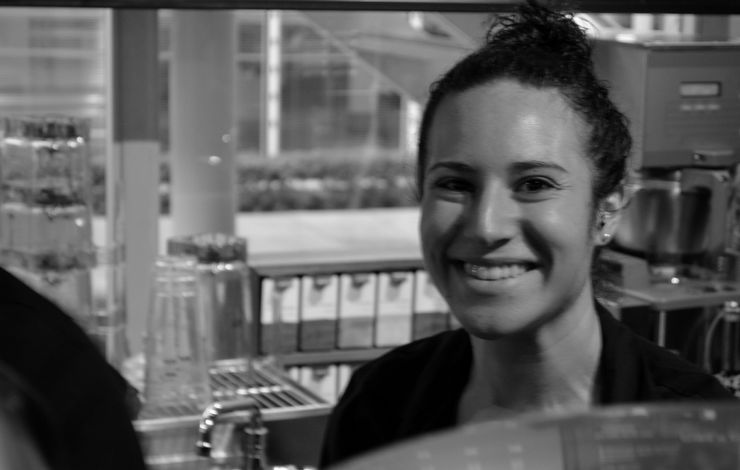 All the photos we have of Abby are slightly blurry because she was buzzing around like a champion leading her team through a stressful first day and smiling the entire time! Well done Abby!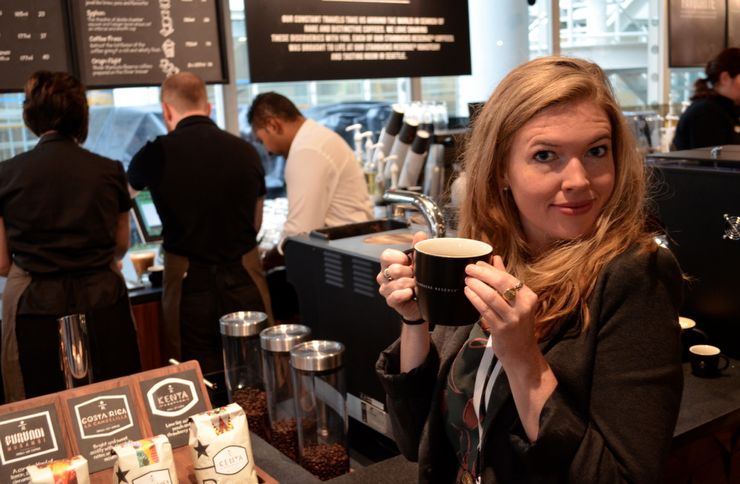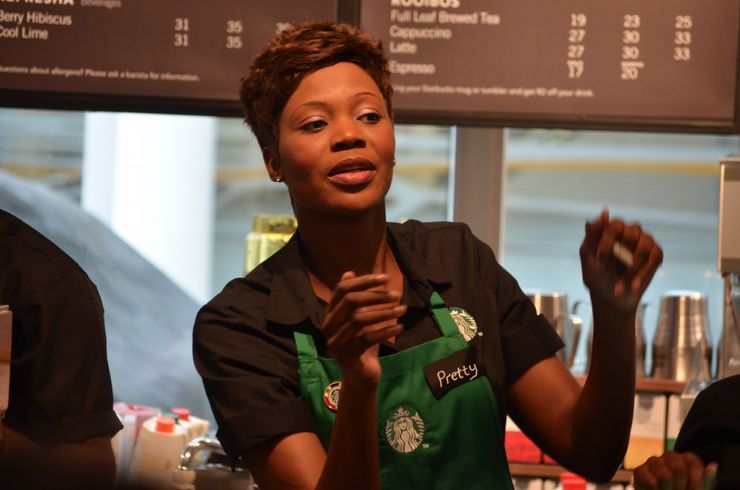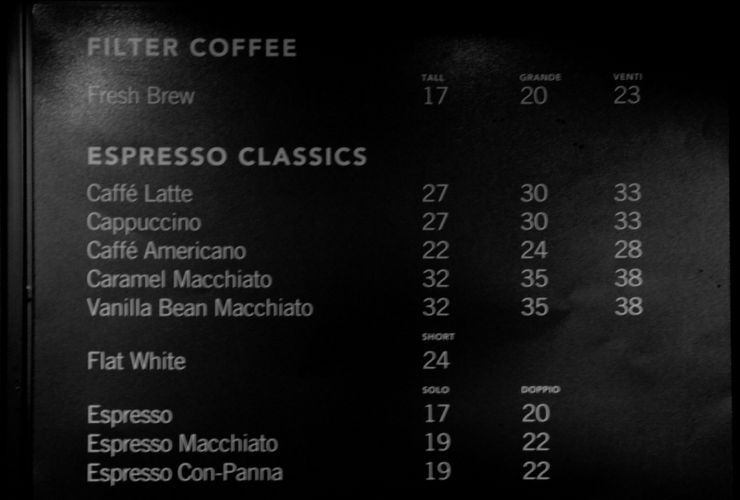 ---
Official Press Release

Johannesburg, South Africa, 21sth April 2016 – Starbucks has arrived in South Africa, with its first store opening in Johannesburg today.

Opened by Starbucks Coffee Company and Taste Holdings, it is located at the corner of Cradock and Tyrwhitt Avenues in Rosebank. The store has a unique design and offers a wide range of Starbucks beverages and food, including Starbucks ethically‐sourced 100% Arabica coffee.

Present at the official opening was Starbucks vice president, licensed operations Europe, Middle East and Africa (EMEA) and UK retail, Rhys Iley, who commented, "This is a milestone for Starbucks and we are delighted to have arrived in South Africa. With Taste Holdings we will deliver the special Starbucks experience for our new South African customers, a place for the community to gather and connect over a great cup of coffee."

The Rosebank store combines inspiration from the very first Starbucks store, located in Pike Place in Seattle, U.S, as well as the vibrant Rosebank neighbourhood. "This store will not only offer amazing coffee and world-class customer service, it is a representation of our commitment to South Africa through its localised design," says Taste Holdings CEO, Carlo Gonzaga. "We have taken inspiration from rich local colour palettes and designs, with materials and artworks produced by local artisans. It signifies the start of our coffee journey in South Africa."

Artworks in the store include the woven leather ceiling panels that pay homage to the South African tradition of basket weaving and a 3D recreation of the famous Starbucks siren in wood. There is also a copper mural that captures the atmosphere of the neighbourhood around the Pike Place Market, and the copper reminds us of the Starbucks Roastery in Seattle, where it is a key material used throughout.

"We also carefully considered South African customer tastes when we developed our menu and customers can expect local products like Rooibos tea," added Carlo Gonzaga.

Starbucks sources coffee from nine countries in Africa. For the coffee connoisseur, the store hosts an intimate and immersive education environment where single origin, small batch Reserve coffees sourced from around the world can be experienced with a variety of brewing methods including Siphon, Pour-Over, and the Clover™ brewing system. In addition, espresso beverages will be prepared using Reserve coffees on a Black Eagle espresso machine.

Some of the store employees, or partners, are from Taste Holdings' Changing Lanes (http://www.tasteholdings.co.za/csi.php) programme. This is a training and development programme that recruits from local communities and provides retail opportunities to currently unemployed youth.
Rhys Iley concluded, "We are very proud to partner with Taste Holdings to bring Starbucks to South Africa, celebrating our rich coffee history, whilst also celebrating the vibrant community we will be serving. We are creating jobs and opportunities in our stores, as well as supporting the local supply chain and we look forward to the future of Starbucks in South Africa."