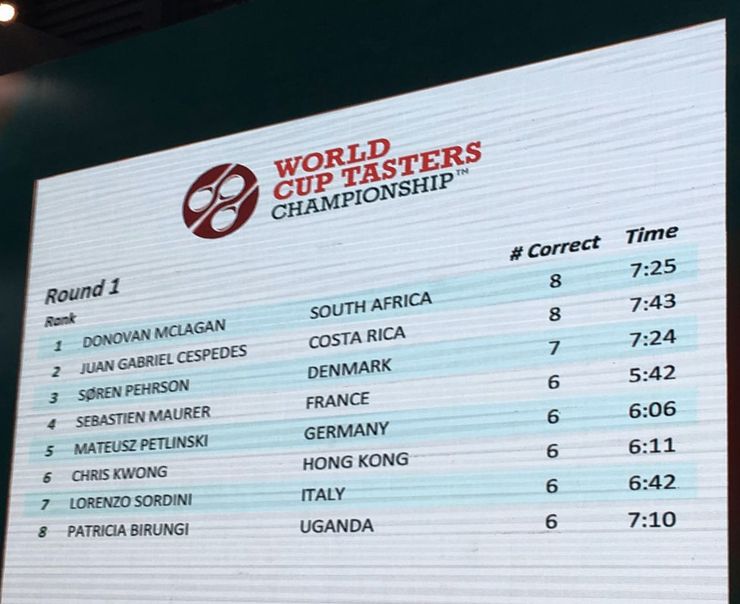 What what??!!! Yes that is Don McLagan's name on top of the Leader Board at the
World Cup Taster's Championship
currently taking place in Shanghai!
It's early days, but almost at the end of Round One and our SA Champ is sure doing us proud so far! The scores overall have been quite low so to score 8 out of 8 is flipping amazing, we are so proud of this coffee legend!
Unfortunately the Livestream for the World Coffee Events has experienced technical difficulties so you'll have to follow them
via FB
or Twitter or we'll keep you updated about our SA Champs in Cup Tasters and Latte Art! We're still waiting on results from Rico Thomas, when they are announced, you'll be the first to know!
Well done again Donny!!! Let's take it all the way to the Number One in the Finals!!!