Thanks Garneth! Now you can take your new skills and win this awesome Latte Art Starter Kit, including a teflon coated milk jug, a thermometer to make sure you get your milk just right and so much more! See full list below.
Thank you to
PartsHub
KZN for sponsoring this prize!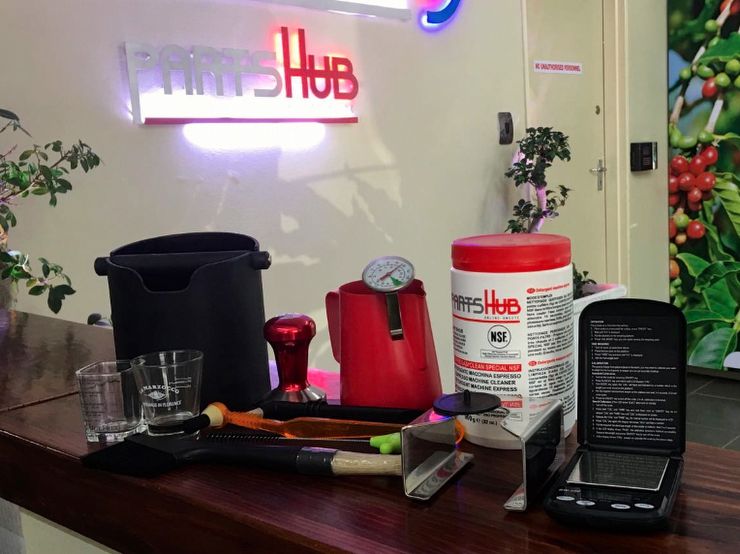 Digital scale 500g
Pallo Grinder minder brush
Bristle pallo replacement pack
Cleaning brush pallo orange
Brush pallo steamy wanda
cleaning green
DETERGENT Pully
RED - TAMPER STAINLESS STEEL
RED 58MM FLAT
Milk jug 600 red
Thermometer anolog 45mm
Shot glass La Marzocco
Shot glass Joe Frex
Tamp mat
Tamp stand
Wow! Now that's an epic prize! If you don't win you can
always email Mervin
to get your hands on some of these awesome goodies
So what do you need to do to win? Well it's pretty simple, all you need to do is share this story with our Latte Art video OR show us your own Tulip creation or do both, that way you stand more of a chance to win! Please use the tags #thecoffeemagazine #cloverfreshmilk and #PartshubKZN in your posts. It's as simple as that!

Let's see the Tulip everywhere!