Wayne Oberholzer is the new SA Barista Champion, after narrowly beating out challenges from Craig Charity and Alicia Bulter, who placed second and third respectively, at the SA National Barista Championships, held at Gateway in Durban over the weekend.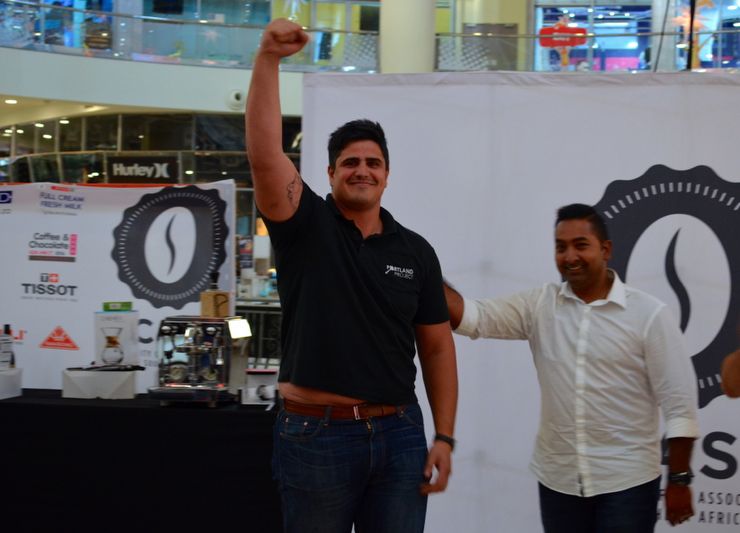 Oberholzer, a past SA Champion in 2012, impressed the judges in the finals round with a sensory extravaganza that included beautiful visual latte art in the milk based course, smoked wood cherry on the espresso course and an Old Fashioned styled signature drink round including beautiful ice-balls. He will represent SA at the WBC event in Dublin, Ireland in June 2016.
Hundreds of spectators watched the finals round at Gateway's Theatre of Shopping, as the Top 6 went about their routines, but in the end the results were as follows:
1. Wayne Oberholzer (The Portland Project), Western cape
2. Craig Charity (Lineage Coffee) , Kzn
3. Alicia Bulter (Molecular bars, The March Hare), Gauteng
4. Bilbo Steyn (TriBeCa), Western Cape
5. Craig Sampson (Ciro), Kzn
6. Arno Els (Origin) Western Cape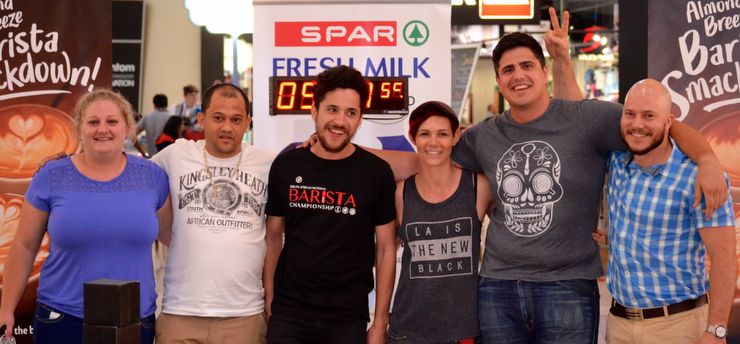 In the Cup Tasters and Latte Art Division, both Donovan McLagan (Urban Espress) and Byron Keet (Famous Brands) successfully defended their National Titles.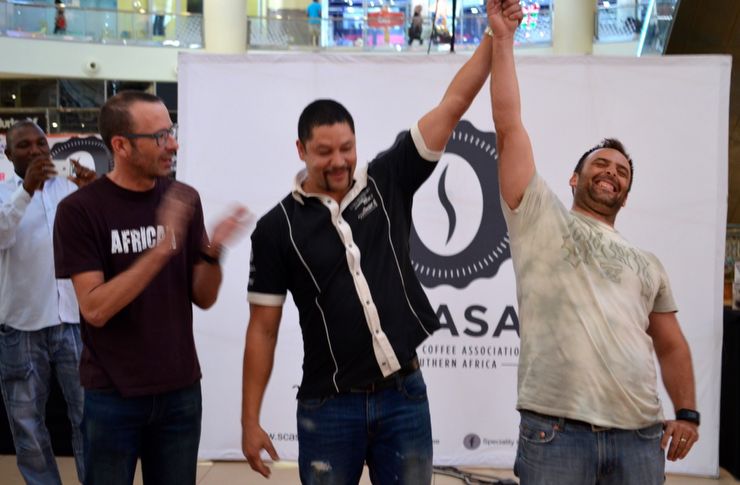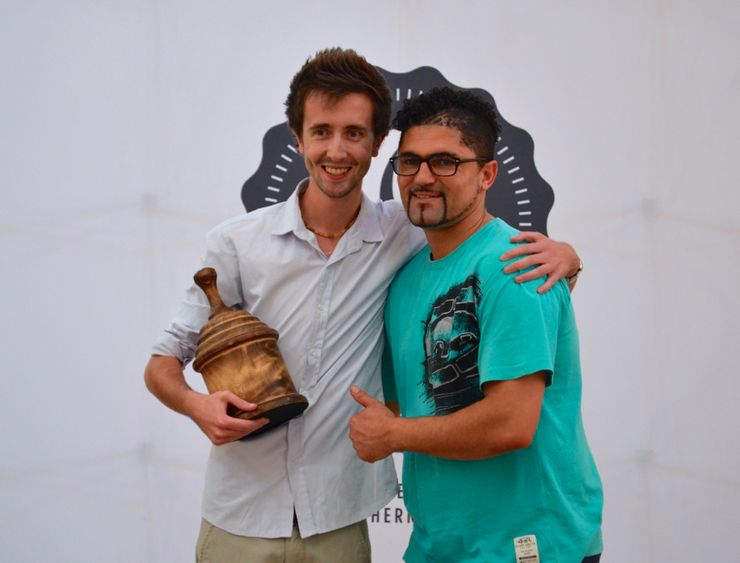 McLagan and Jonothan Robinson (Bean There) both scored 6 out 8 in the Cup tasters finals, but Mclagan won on a count-back via the faster time registered. Keet narrowly edged out newcomer, Rico Thomas (Famous Brands) in the Latte Art division, to take the title. McLagan and Keet will represent SA in Shanghai, China at the World Events in 2016.

Cup Tasters:
1. Donovan McLagan (Urban Espress), E Cape
2. Jonothan Robinson (Bean There), Gauteng
3. Bernard Muneri (Nino's) KZN
4. Simpiwe Adams (Sumatra Coffee) E Cape
Latte Art:
1. Byron Keet (Famous Brands) E Cape
2. Alhenrico Thomas (Famous Brands) W Cape
Check out the critical moment in the video below, starting at
11mins 45.