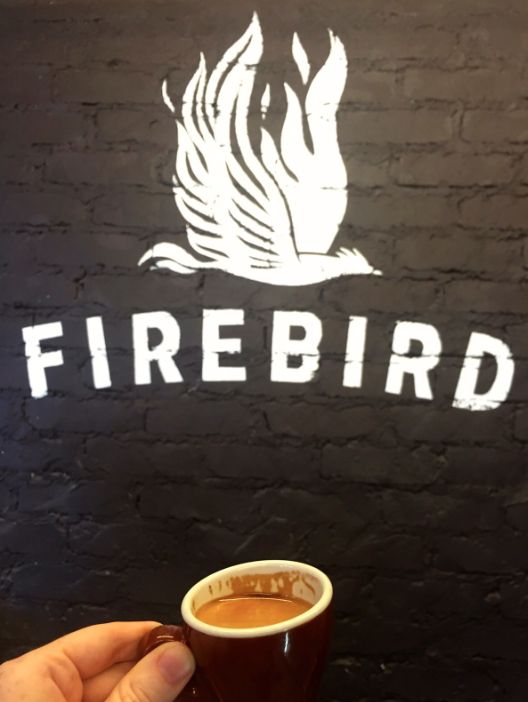 My first coffee at Firebird Coffee Works, a sublime Kenyan Blue Mountain.

The team behind
Firebird Coffee Works
is pretty much a dream team. Kyle Fraser and Dan Erasmus, both have a rich history in competitive coffee and were part of the team that brought Durban's oldest coffee roastery into a new era. They've pooled that experience with the marketing minded, passionate and willfully determined Storm Sinnema and discovered young coffee talent Trevor and you there you have the faces behind the soon to be famous Firebird logo. Kyle took Dan under his wing and now Dan has passed that knowledge along to Trevor who is brimming with excitement.
The beautiful old Probat roaster has been lovingly refurbed and they are just waiting for a few final pieces of the puzzle to fire her up, then
8Morrison
will be filled with the delightful smells of freshly roasted coffee.
Dan has been perfecting his cold brew coffee recipe so be sure to keep a watch out for some cold coffee on tap in the near future!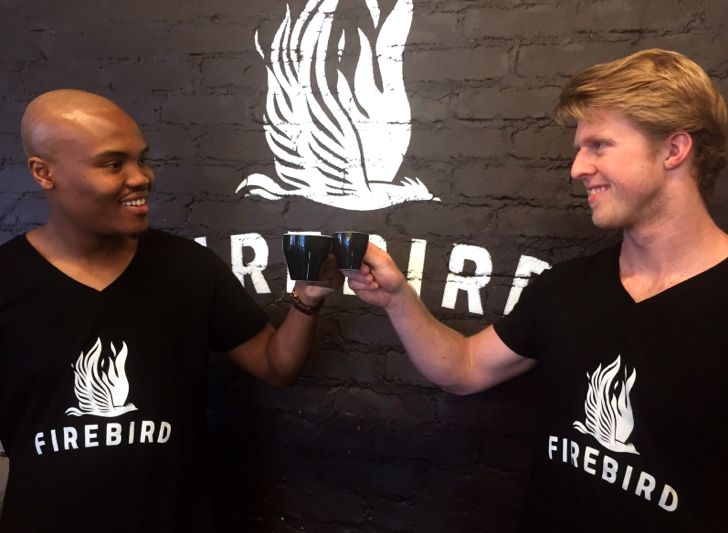 Cheers to making a dream a reality! Well done team!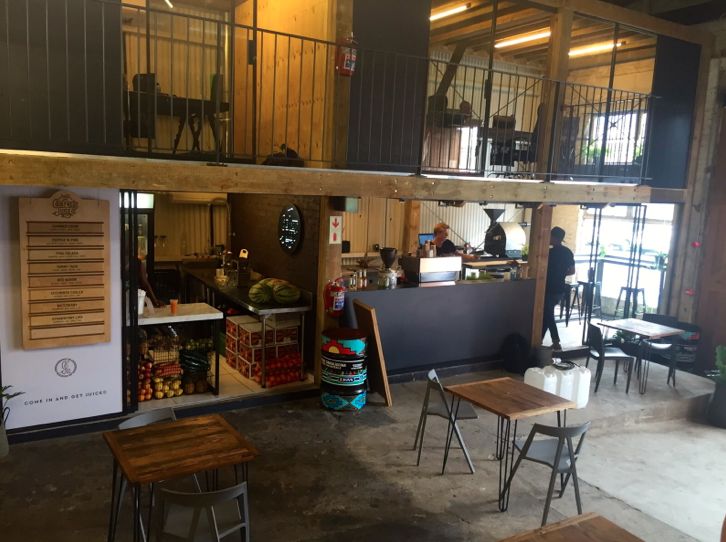 They waited patiently for the construction at 8Morrison to be completed so they could open their doors, but this amazing location in the heart of Durban was worth the wait.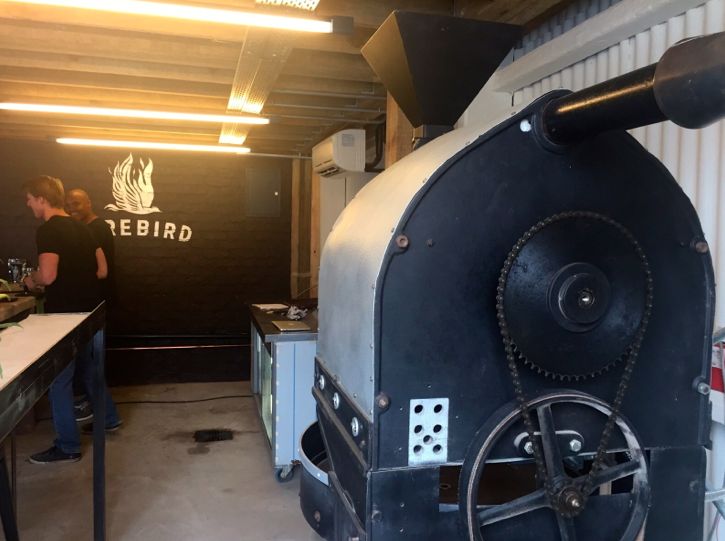 An exciting space to roast delicious coffee!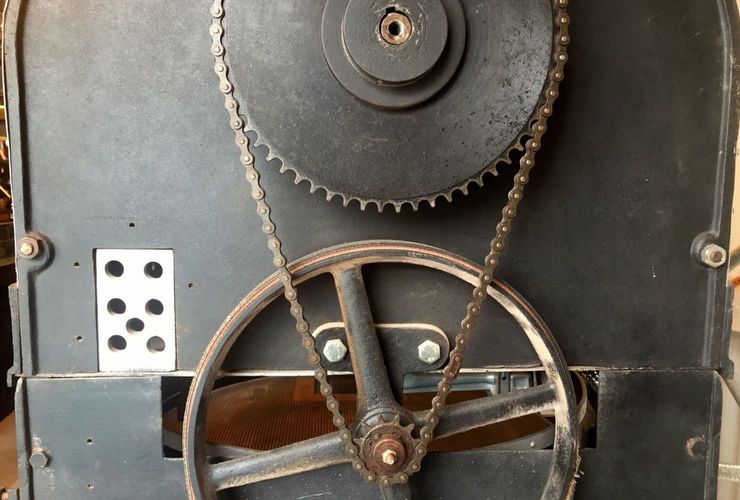 This old girl has been lovingly restored by Dan and the Firebird Team and is their Firebird but affectionately goes by the name "Sophia"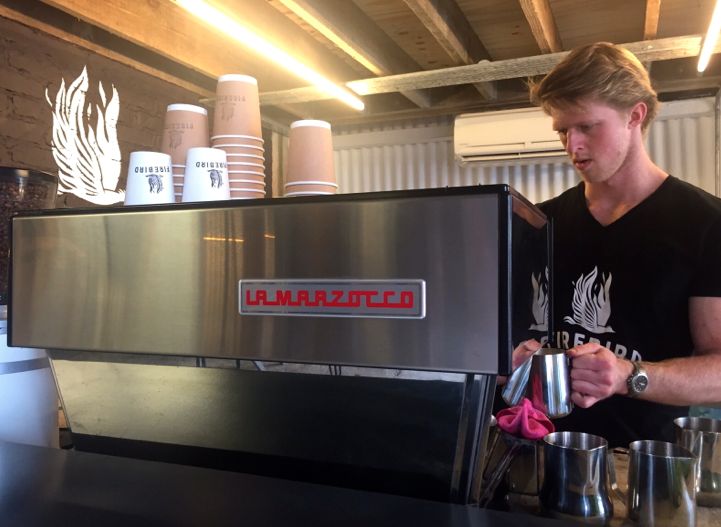 And the go-to espresso machine : The La Marzocco Linea.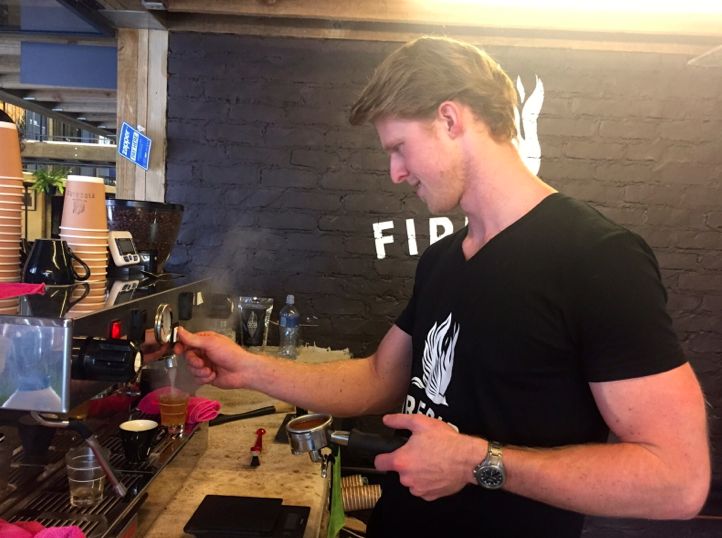 Carefully crafted coffee with Dan the Man!