Remember Frosty the Tiger and CoCoa the Monkey? If you grew up in the 80's you'll remember them from the Kellogs cereal ads with the catchy jingles. Cereal Killers in Goble road Durban is a concept cafe based on the theme of serving cereal all day to hungry patrons who want to pop in for a coffee and a bowl of cereal. They have a range of all the old childhood favorites, from Strawberry pops to Jungle oasis and even the discontinued Fruit Loops when they can import the stock from abroad!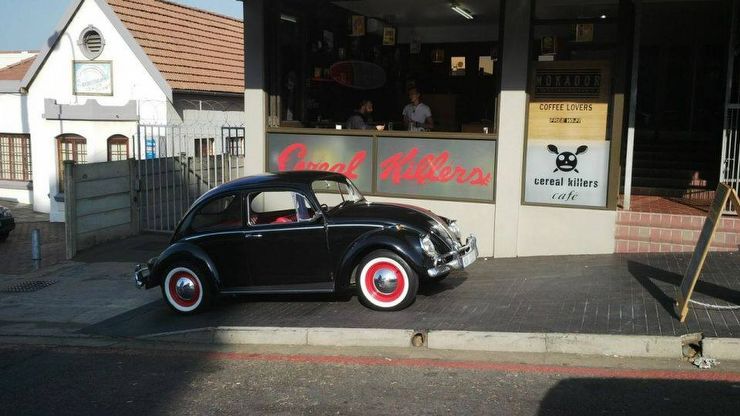 These guys always have a quirky vintage car, bike or scooter outside the door, which changes often!

It's not a new concept - London's famous cafe by the same name was the obvious inspiration, and while the Goble Road store is tiny in comparison, the space is well laid out, homely, colorful and quirky - with cereal boxes for light fittings and a blackboard to keep their menu and messages from patron's fresh.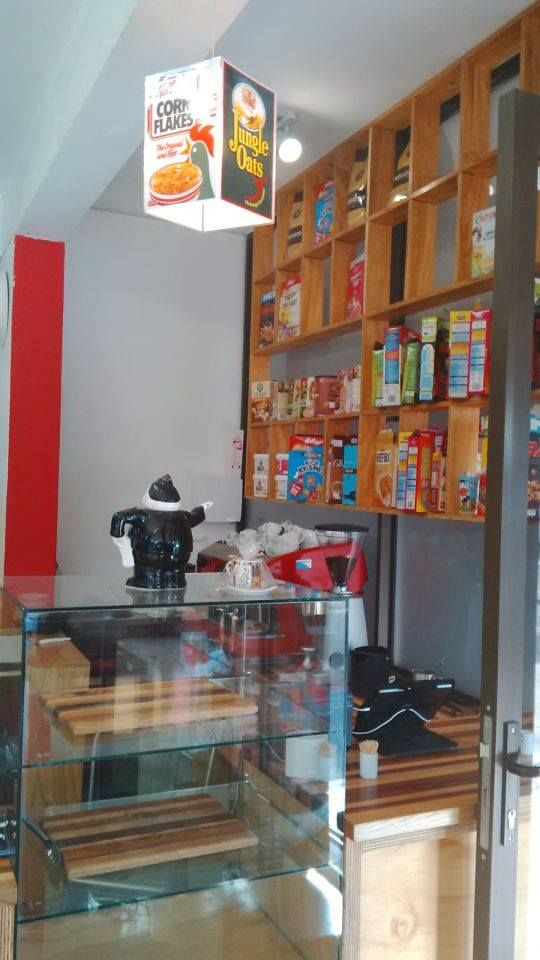 Choose a cereal!
The coffee served is from Mokador Coffee, in the true Italian tradition of reasonably dark roasted and served in that distinct style that one would expect from Authentico Espresso Italiano.
This intention with this cafe is certainly right - they are collaborating with respected people in the Industry - Jamie and Dylan from Mokador Coffees on the coffee side and Lucy Markewicz from Freedom cafe, and while the Staff and Owner still have a way to go to realizing their vision, are certainly making a mark in a traditionally tricky location.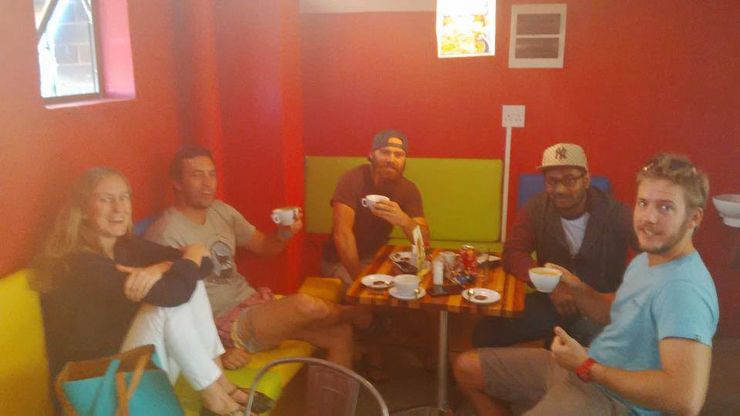 Chilled vibes and cereal all day long!
We urge you to visit and try it out. It's different and it's fun.
We caught up with Ron, the Manager for a chat:



Ron, tell us about the concept behind cereal Killers cafe?
At Cereal Killers Cafe, we are the first all round Cafe in South Africa to supply cereal as a breakfast option. For those who had one amazing childhood like myself, cereal was the highlight of my day.
You've chosen Mokador Coffee, Espresso Italiano Authentico! Tell us about it....
We want to be different to other coffee shops that use the same brands and we want to be set aside from the rest. We don't just want to be known for our cereal, we want to be known for our amazing coffees.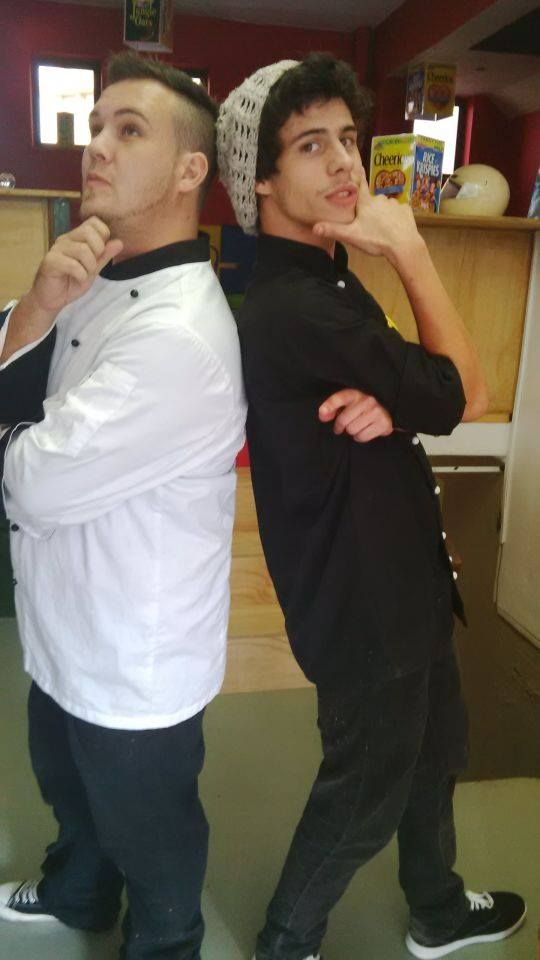 Ron and Keegan.
What kind of customers do you get at Cereal Killers? Describe some of your favourite regulars.
We have a vast selection of customers from hipsters to cyber goths to the everyday granny. Hell, we even have the odd student. We don't base ourselves on a certain type just as long as they have a warm smile
on their faces and exchange warm convos with us.
You guys have obviously put a lot of effort into the look and feel - is there any connection to Cereal Killers in London?
There is a slight connection being cereal but our look sets us miles apart. not only in style but the general vibe as well. We're more rustic and old school with a modern twist of authenticity. Rocking the 80s till present and all our decor is recycled wood and iron.
Tell us about what you serve - your cereal inspired menu with Lucy?
We serve a rustic blend of breakfasts from your classic Kellogs to your posh sweet potato rosties finished off with halloumi and poached egg. Even our chicken recipe incorporates the use of cereal. We strive to be different. Lucy has really helped us and we only plan to go further.
All images courtesy
Cereal Killers Cafe Durban .