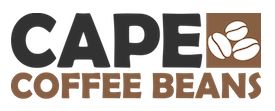 An Interview with Phaedon Gourtsoyannis, owner of Cape Coffee Beans, an e-commerce specialising in, you guessed it, coffee beans from the Cape!

---
So your speciality is e-commerce, tell us a bit about that and how you ended up in Cape Town starting Cape Coffee Beans?
I was a management consultant, mostly based out of the UK for a few years. Part of the fun of that job for me was working in as many far flung places as I could. I knew that there was an office in Johannesburg and that sounded pretty exotic at the time. So I requested a short term transfer & I worked on a couple of projects in Jozi and had a lot of fun doing it. While I was there, I was contacted by Rocket Internet, the parent company of Zando about coming down to Cape Town. This sounded like another fun adventure both personally and professionally so I took the opportunity.
I spent a year running the Operations department for Zando, working to improve performance and keep pace with the incredible speed at which it was growing. Once it felt like I'd accomplished what I wanted to there, I decided it was time to try to do my own thing. I did some freelance work for other startups but it wasn't too long before I saw an opportunity to combine a budding passion for coffee with my experience in eCommerce.
Do you think the SA market still has a lot of growing to do in the online space? Or are we further ahead than I think?
The SA market most definitely has a lot of growing to do in the online space but that's part of the fun of working in eCommerce here. There's a community of entrepreneurs and some bigger businesses that are paving the way and, in my mind, there's no question that online retail is going to be very important here. In terms of percentage of shopping done online, it's still very small, but I do believe that I'm witnessing a shift in paradigm - eCommerce is entering the public consciousness. I think it's just a matter of time now before a decent chunk of shopping is done online in this country.
Is there any advice you would give to people nervous to try online shopping, or any tips on how to tell if a site is legit?
There are those who are nervous about shopping online and that's understandable. There is some risk of fraud, but that's true offline as well. A lot of work has gone into measures to protect online consumers in South Africa in recent years. I'll spare you the boring details, but suffice it to say, fraud is declining and there are definitely ways to protect yourself.
One thing that some people don't realise is that a credit card is a safer option than an EFT in some ways. Credit cards tend to have built in insurance and protection and the possibility of reversing a charge (good luck reversing an EFT), so if you're uncertain, I'd definitely go with the credit card before transferring funds to a bank account. If you know the merchant, EFT can still be a good option of course.
Another important precautionary measure is to only give those credit card details to reputable organisations. If it's a merchant you recognise, that's a good start. If it's not a merchant you recognise, that doesn't mean you shouldn't shop with them - there would be no CCB if everyone took that attitude! If that's the case, look for a reputable payment processor. CCB works with Payfast, a great local player. By only giving your card details to those recognisable payment processors, you can protect yourself even when you aren't sure about the merchant.
What is the strangest product you've ever had to sell online?
I can't say I've sold anything particularly strange at Cape Coffee Beans, but there was plenty of stuff that was quite strange to me in the Zando warehouse. There was a particular pair of platform heels with metal spiked studs that springs to mind. Though this is probably a reflection on my lack of understanding of fashion more than anything else. I'm glad I'm selling coffee now!

What is your philosophy on choosing coffees?
I choose roasters more than specific coffees, though that selection process has a lot to do with trying what they're roasting. It started with approaching the roasters I already knew and getting them on board. Now it's more about keeping my ear to the ground about who's doing interesting things and then finding time to meet them and try their beans. It's really about finding those people who are invested in sourcing and roasting high quality coffee with a strong bias towards artisans and craftsmen more than mass producers.
Once I've decided to work with a roaster, I usually try to share most of the coffees they're roasting with Cape Coffee Beans' customers but I still make sure that I taste every single one of them myself before making it available. It's important to me to know the coffees I'm selling and wherever possible, to try to convey what my experience of them was when I tasted them.
Do you have a favourite coffee at the moment?
I disappoint a lot of people by refusing to pick favourites. A big part of the fun for me is experiencing the incredible variety of coffees that the roasters I work with sell. Most of them, at some point or another, have made a coffee available that has wowed me. Having said that, the Cape Coffee Beans' bundles are an opportunity for me to share some of the coffees that have made an impression on me. The Single Origin Summer 2015 Bundle contains 5 coffees that I'm really fond of among recent releases.
We do also have a couple of quite rare and extremely delicious coffees at the moment that are worth a mention.
Quaffee have an incredible Nicaraguan Cup of Excellence Lot
and
Rosetta Roastery have none other than Hacienda La Esmeralda's Geisha
available as their reserve offering at the moment.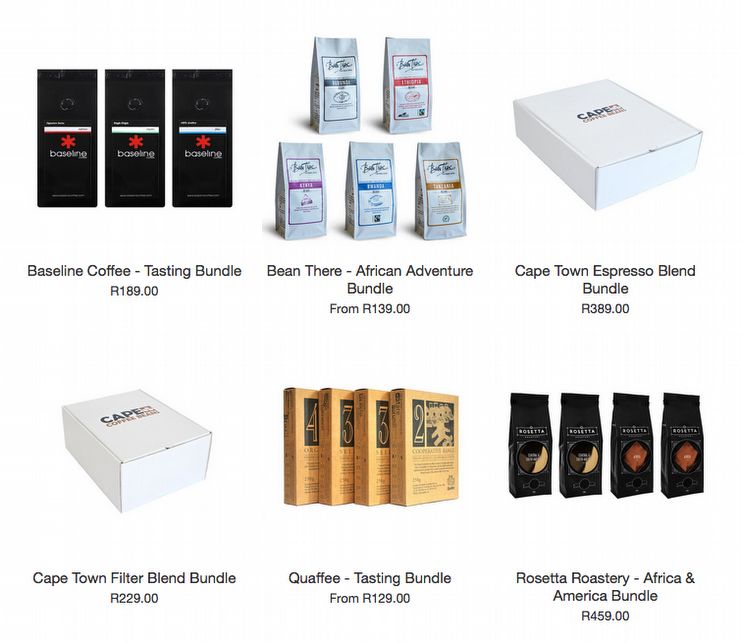 Best moment in the coffee industry so far?
There have been a few great moments that come to mind! One important one was the first order from a name I didn't recognise, a couple of weeks after launch. That was an exciting and defining moment and I was actually lucky enough to meet the customer a few months later!
A lot of the other great moments have stemmed from recognition or appreciation from the coffee industry. It makes me very happy to hear that the roasters and coffee community at large appreciate what I'm trying to do. A recent example involved one of the roasters I work with spotting the release of the previous single origin coffee bundle on a facebook post and sharing it with the comment "Cape Coffee Beans - One of the best things to happen to the SA coffee scene". That felt pretty awesome - I couldn't have asked for better praise from a better source.

So g
o check it out!
You will more than likely find something you'd like to try!