Yes, we could all complain for days about the hack that is loadshedding, but if we're really honest with ourselves we
can
get through it, as the saying goes you can get used to anything even though we shouldn't have to, but there is one thing that really scares us here at TheCoffeeMag: a nation without the proper caffeine intake. It could get dangerous out there.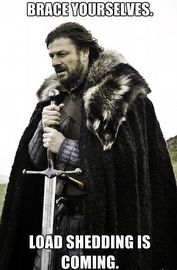 Listen we're coffee snobs, but if we look deep inside there is a little bit of a caffeine addict that turns nasty without a cup of the good stuff for the simple fact that our bodies have become dependant on a certain amount of caffeine. And with all these traffic jams, work interruption and meal time black outs, wouldn't it all be a little easier if we weren't dealing with caffeine withdrawal headaches and general grouchiness? Let's keep spirits buoyant by being coffee prepared in these loadshedding times!
1. Hot water = life!
So never be without it. Invest in a thermos flask and always keep it full. You can get a big one for only 80 bucks at your nearest supermarket! Then you can instantly brew a pour over, AeroPress or plunger, easy peasy!
2. Get your hands on hand grinder!
Never sacrifice quality! With so many good hand grinders on the market, there is never any reason to go without fresh ground coffee. So get one, they make great Christmas gifts and after loadshedding (???), they are amazing for the great outdoors!
3. Did I mention the hot water thing?
If you are caught with an empty flask, keep a tiny, portable camping stove as a back up. This will also require a small pot. Rather just keep the flask full ;)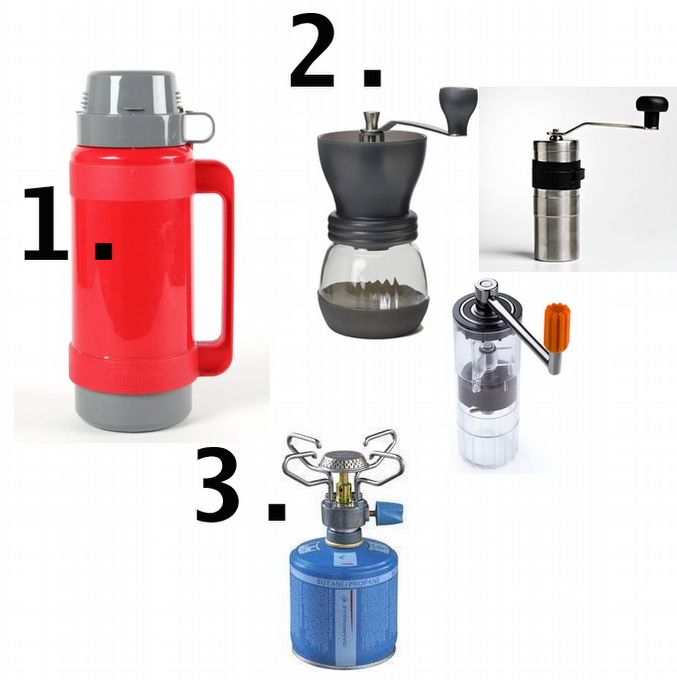 So keep your phones and computers charged, invest in a gennie for your business (man, are those guys in the right industry!!!) and above all, get yourself coffee ready people, other peoples lives might depend on it!!!!