I don't think anyone was surprised last night at the Illove Sunday Tribune Cafe Society Awards (
click here to see the rest of the Top 10)
, now in it's 15th year, that the team at Lineage Coffee at Stretta Cafe took top honours in the Durban/North Coast category, past winners Terbodore and Beaver Creek remained dominant in their areas. They each walk away with R10 000 for their cafes!!!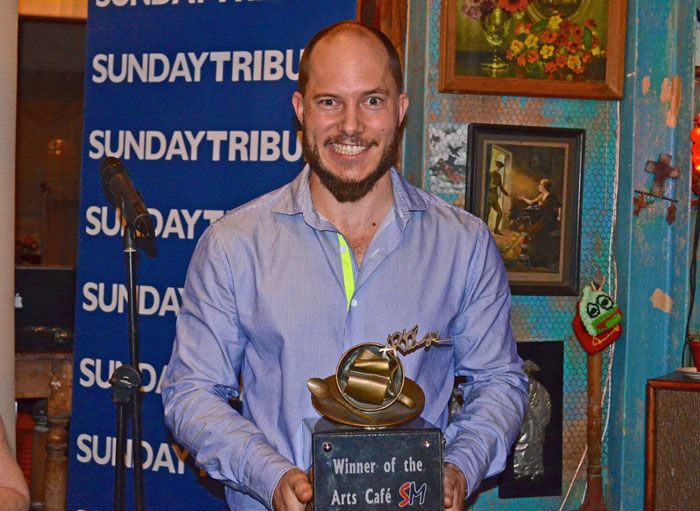 Craig Charity, current national Barista Champion represents his coffee company Lineage Coffee, striking a classic pose for his fans.

Durban/North Coast:
1.Lineage Coffee at Stretta Cafe
2.Mark Gold
3. The Factory Cafe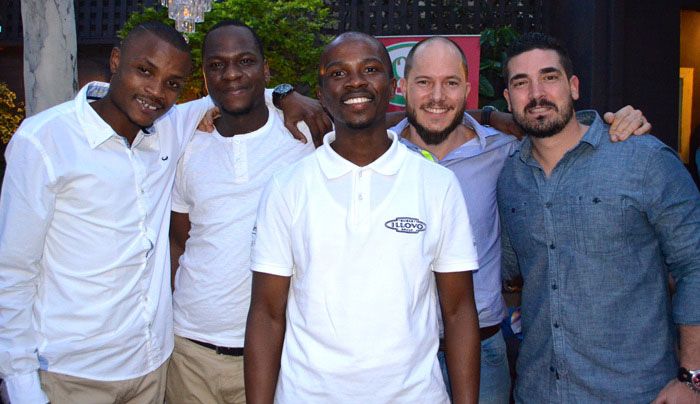 The whole team: From left Khaya, Musa, Fanie, Craig and Claudio (one of the owners of Stretta).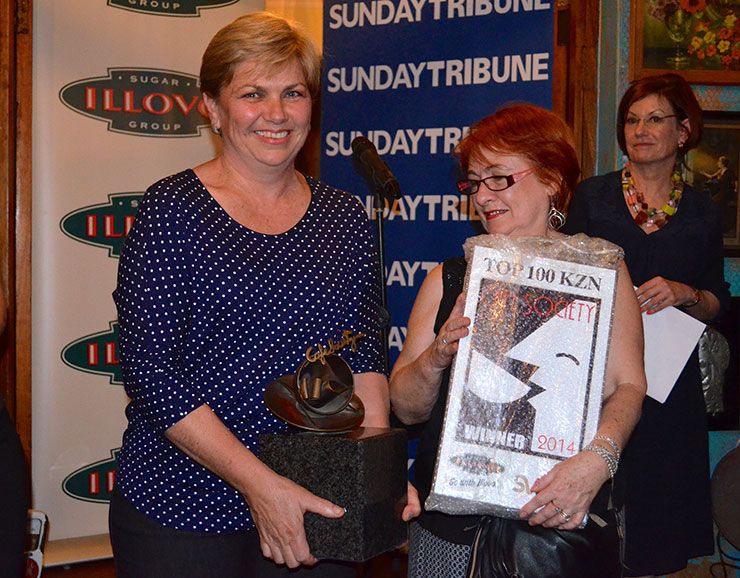 Marian Macaskill from Terbodore accepts her award from Ingrid Shevlin. Terbodore were also named People's Choice Winners.

Pietermaritzburg/Midlands
1. Terbodore
2. Coffeeberry
---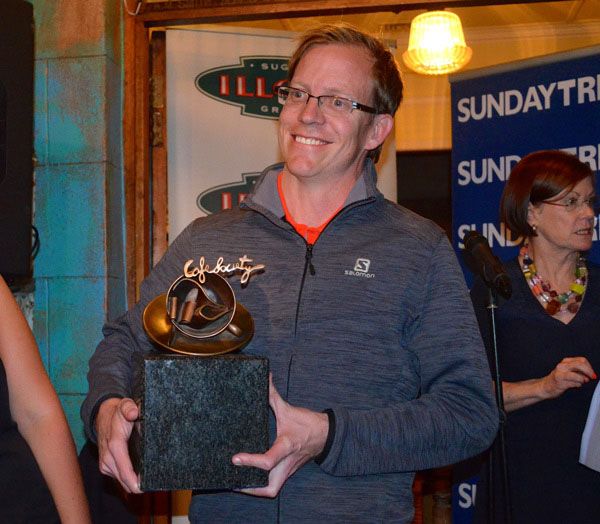 Robby Cumming accepts the award on behalf of his family.
South Coast
1. Beaver creek
2. Tea @Baytree
---
The competition saw the introduction of a new category that let the public vote for their favourites, all the winners took away a year's free sugar from Illovo!
People's Choice Awards:
Durban/North Coast Area: Bean Green Coffee Roastery
Pietermaritzburg/Midlands: Terbodore Roastery
South Coast: Tea at Baytree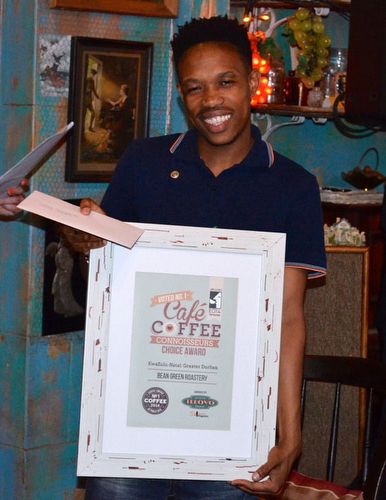 Nkosie of Bean Green accepts the People's Choice Award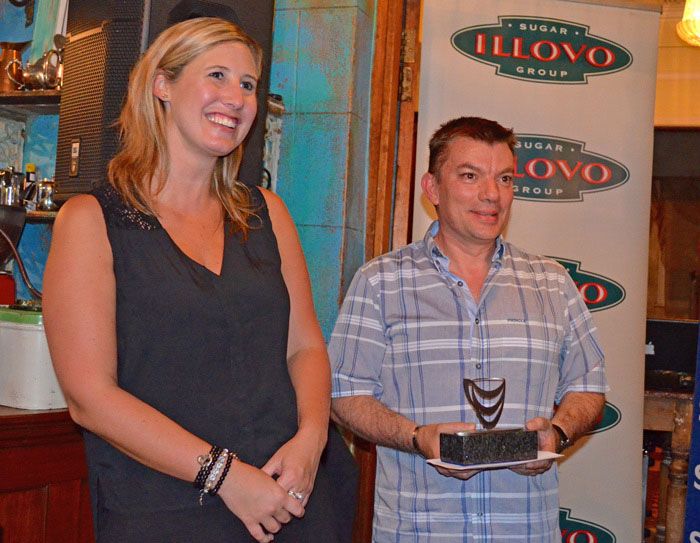 Winner of the South Coast People's Choice, Tea@Baytree was also runner up in the judges competition.

---
The Barista Personality Award is adjudicated by Andre Schubert and Pauline Leschinsky. The winner and second runner up were not present to accept their awards but Nicky of Duke and Duchess gave the photographers a winning smile!

Barista Personality
:
3. Silbert of Jacksonville
2. Nicky of
Duke and Duchess
1. David Mansebe of Coffee Tree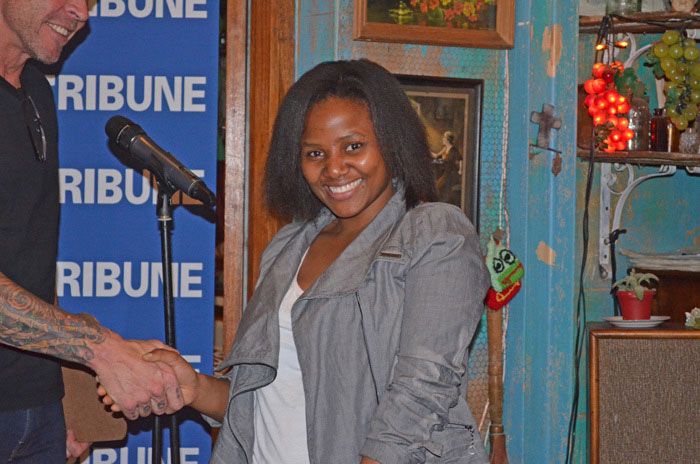 ---
This year, the awards also seperated the Franchises and asked the cafe owners to put forward there best Franchise of their brand and these were put up against each other.

Franchise Awards
3. Kauai Florida Road
2. Nino's Arbour Crossing
1. Woolworths Cafe La Lucia
---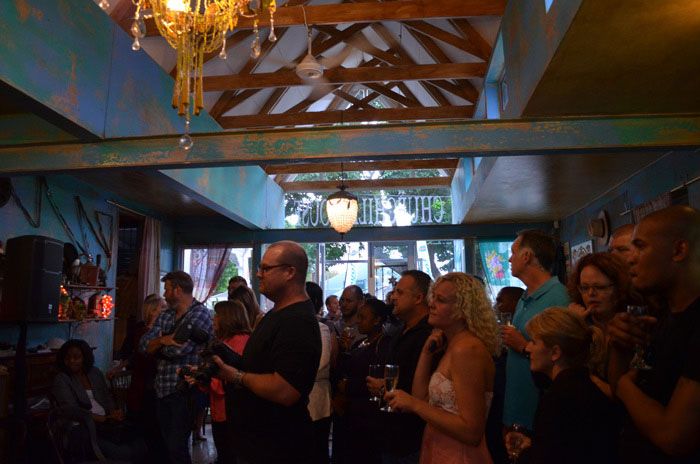 Antique Cafe
was a beautiful venue!
Two of the longest standing judges, Glynis Horning and Hannah Lurie (who also fashions the trophies)