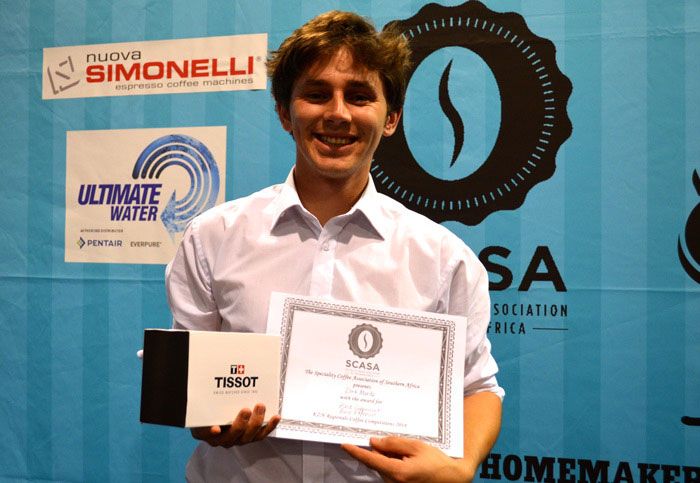 An exciting 3 days of competition culminated in 3 new Champions being crowned.
Crowd favourite and competition veteran (even though he's such a spring chicken), Dirk Maritz, put in a sparkling performance to wow the judges on finals day. A very big congratulations to him!
You can watch his set here:


Barista Championship
1. Dirk Maritz (Famous Brands)
2. Azhar Khan (Continental Bakery and Deli)
3. Travis Scott (TriBeCa/Woolworths Cafe)
4. Wency Masawi (Nino's)
5. Musa Magubane (Lineage Coffee)
6. Chris Stander (Protea Hotel Karridene)
Best Espresso
- Dirk Maritz
Best Technical
- Tim Krynauw
Best Cappuccino
- Dirk Maritz
Best Signature Drink
- Bruce Manning
Cup Tasters Championship run by Rock and Roller Coffee Culture

Dirk also proved that his olfactory system is at the highest standard by taking the Cup Taster's title, beating out the ever-unconventional Bruce Manning by a couple of seconds.
1. Dirk Maritz
2. Bruce Manning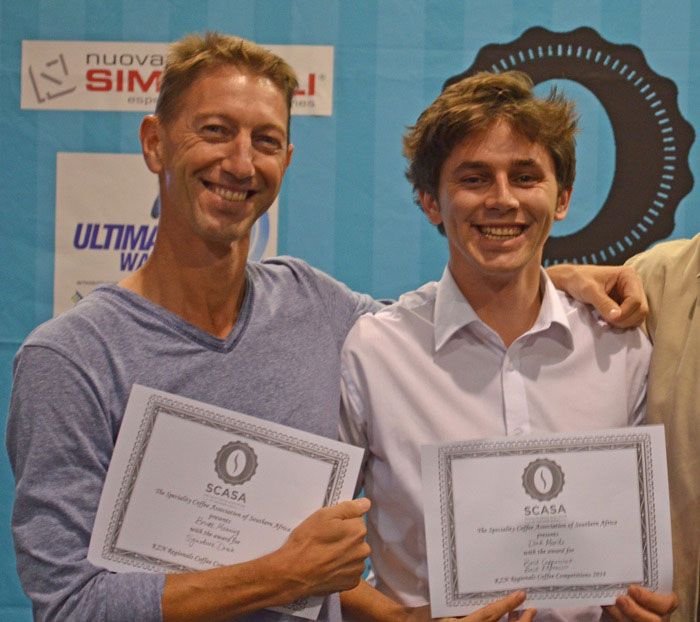 Latte Art
The reigning champion Arno Els was pipped to the post by newcomer Sandile Cele, who was in fact trained by Dirk! So it appears that Dirk has taken a clean sweep of awards!
1. Sandile Cele (Famous Brands)
2. Arno Els (Colombo Coffee & Tea)