There were some scintillating performances, some broken vessels and some breakthrough sets at the SCASA KwaZulu Natal coffee competitions held at the
Homemakers Expo in Durban
yesterday.
The first semi final of the Barista competition and the semi finals of the Latte Art were completed as well as the informal
Manual Brewers competition
in front of a very vocal and expressive crowd, bringing the Durban Exhibition Centre to life on an otherwise quite Friday in Ethekwini.
Check out all the video performances on Livestream:

In the Barista competition, Azhar Khan (Continental Bakery), a previous KZN champion returned for his 5th year competing, having won the title when he was just 18. Under the guidance of his uncle Hassan, also a veteran Barista Competition Judge and competitor, performed as very slick set using a Colombian Lamasetta coffee for the judges.
Chris Stander (
Protea Hotel
Karridene) a second time competitor, who recently won the Protea Hotels, National internal barista competition, put in a polished set and impressed the judges with his clinical approach.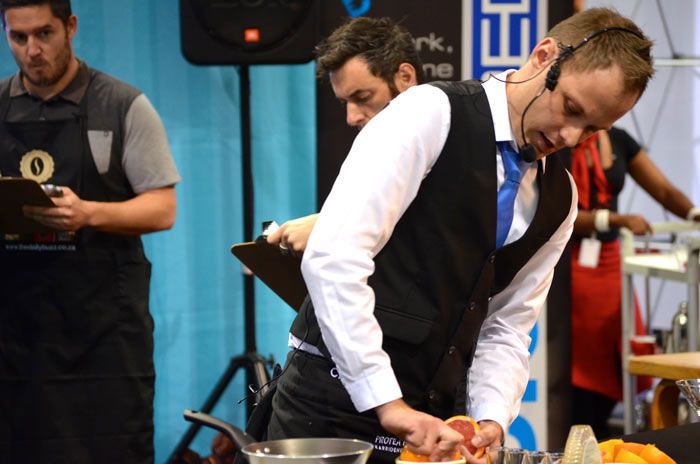 Ayanda Gumede (
Elangeni Southern Sun
), under the training of current National TOP 6 finalist, Nicodemus Nabakwe (Avanti) put in an excellent set that had the crowd shouting for more, but ran slightly over time which counted against her.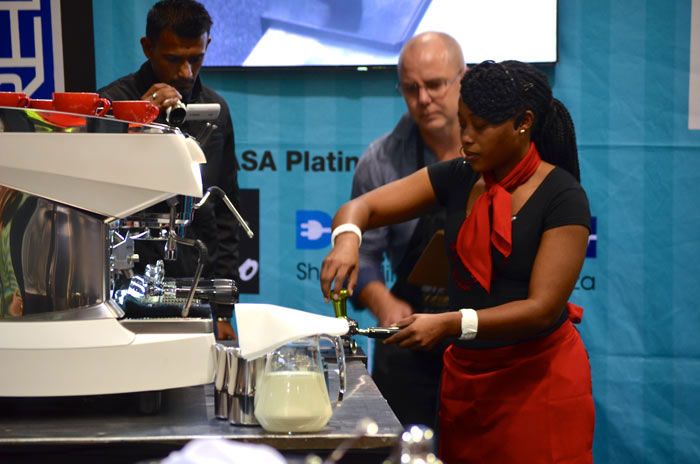 Arno Els (Colombo Coffee & Tea), current National Latte Champion and a Top 6 finalist in KZN last year, was the most impressive of the day but suffered a huge setback when one of his vessels shattered on stage, and forced him to improvise with his signature drink on stage.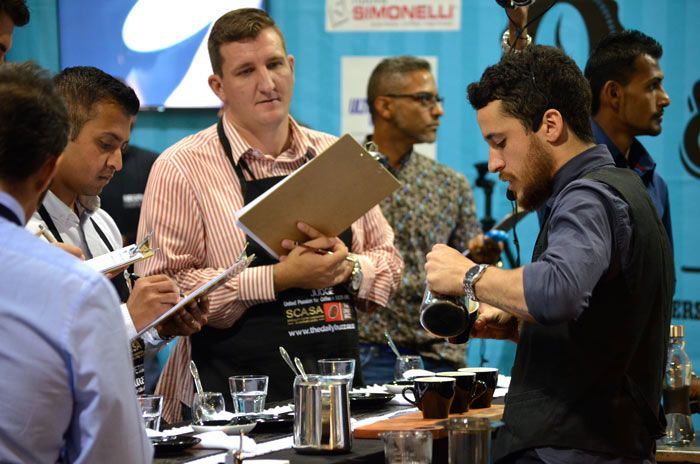 Siphosenkosi Ncgobo (Chateau Gâteaux ) on debut at the barista competition, had the audience in stitches with his quirky comments and spirited performance showing confidence way beyond his limited competitive experience.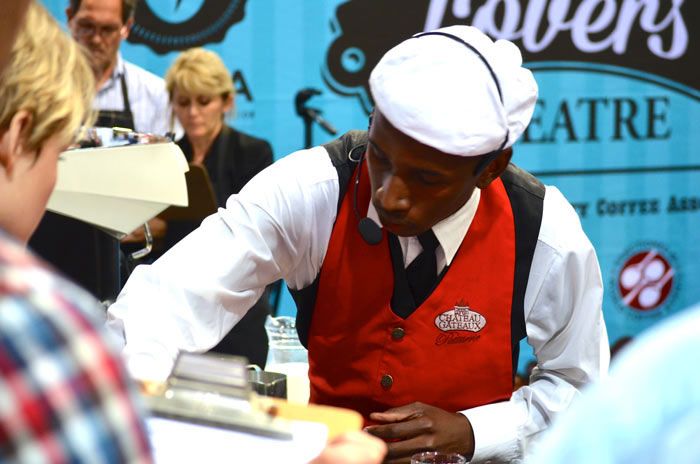 Slilindile Lushaba (Book Boutique, Amamzimtoti) brought a touch of femininity and class to the masculine dominance, something representative of what The Book Boutique has done for Toti under the auspices of Kerry Leigh Snel and her team on the South Coast.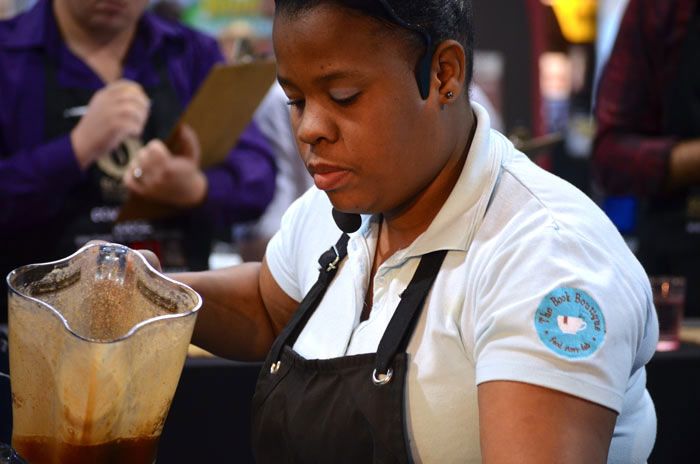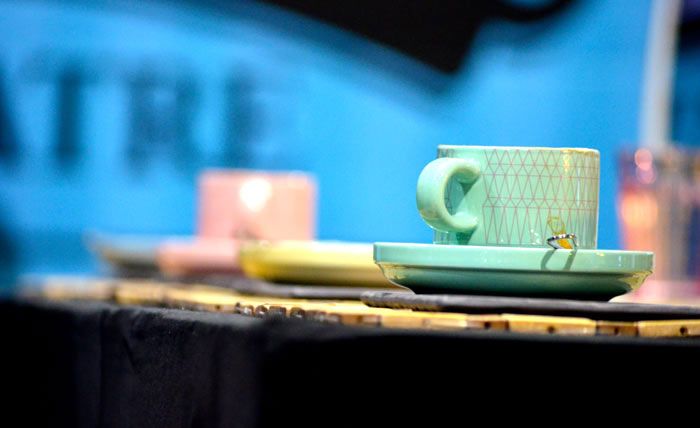 Travis Scott (Woolworths/TriBeCa) a previous National Champion in 2010, returned to compete after a 3 year sabbatical.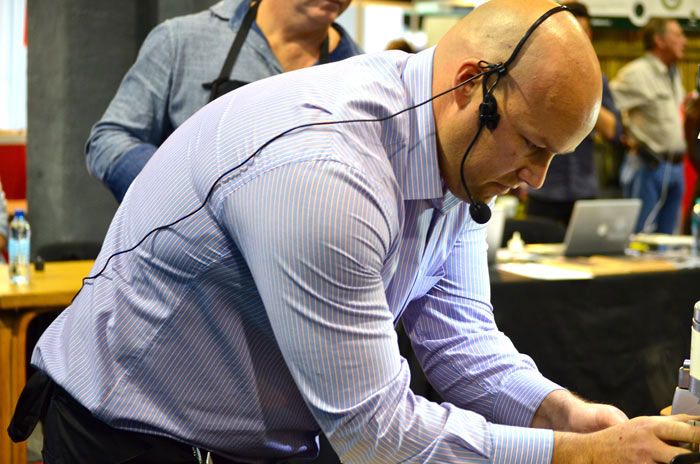 Tim Cowell (Protea Hotel Karridene) followed up with very structured and thorough set as has become prominent amongst the Ciro trained baristas, and experience from running their internal Protea Hotel competitions shows that practice really does do a long way!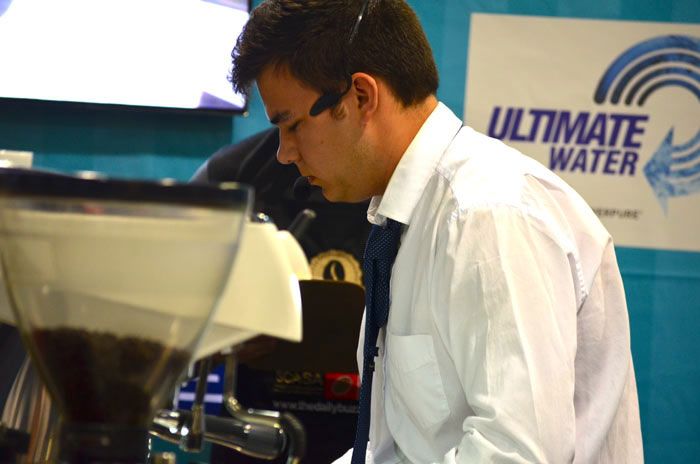 Nkosi Babuyakhulu (Remos Umhlanga) also on debut, did very well considering his lack of experience getting through the 15 minute set relatively unscathed and was happy with his performance.
Nkosi Hlope (Ciro Beverage Solutions) was nervous, but made some delicious coffees for the judges. These first time competitors are brave indeed. This is a really tough competition!
Musa Magwaza from
Lineage Coffee
, trained by Current SA National Champion, Craig Charity, put in a very strong set and one can immediately see that under Craig's tutelage, Musa is on the path to good things in competitive coffee.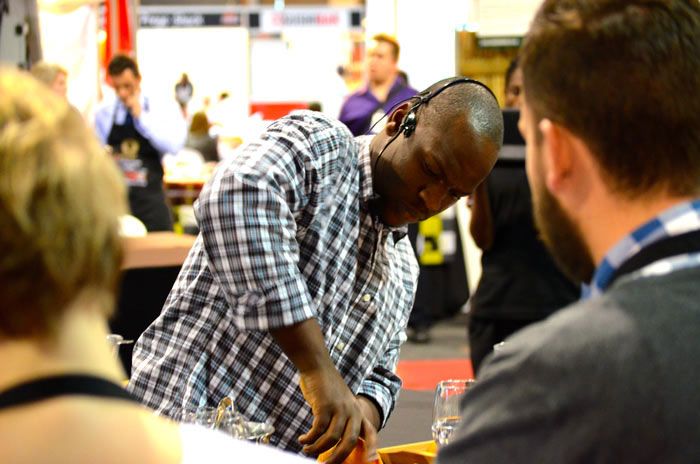 Reigning Latte Art Champ, Arno Els, was in fine form for this year's competition. He came up against some stiff competition though, Sandile of Famous Brands pulled some beautiful art. Travis Scott was clinical and precise, Khaya of Lineage made multiple patterns in one cup look easy! We find out this afternoon the two finalists that will travel to Nationals.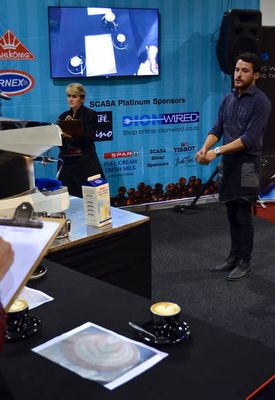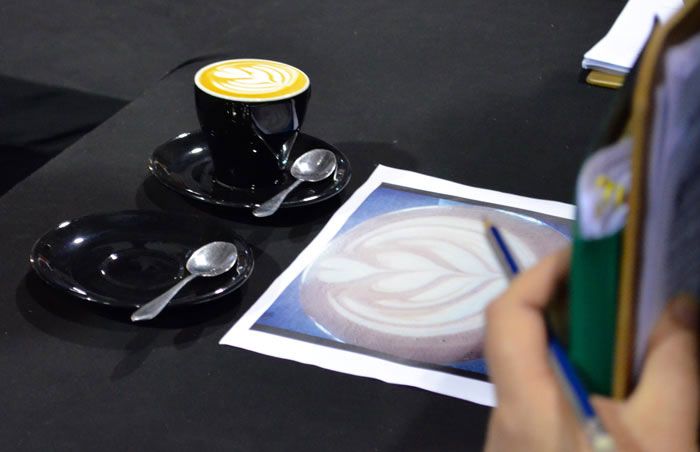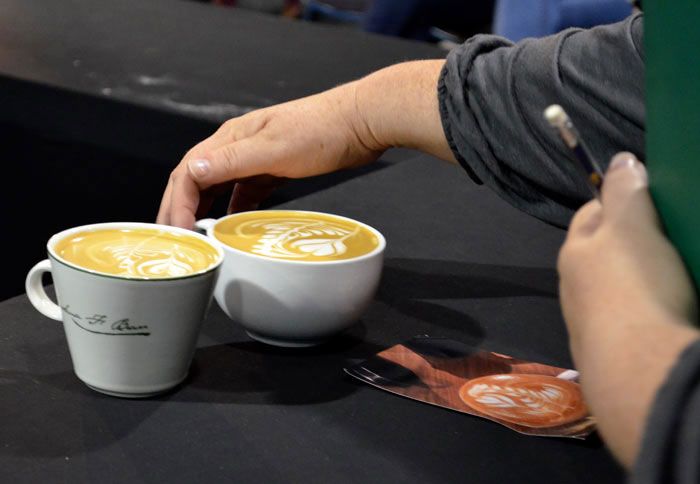 And then we had a bit of fun with our Manual Brewer's Comp. It was a winner takes all, R20 entry, haphazard, points out of 1000, wonderful way to end the day :)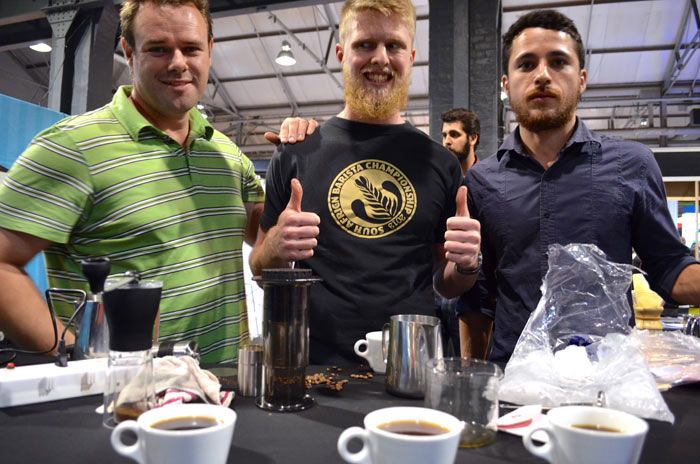 Round 1. Tim. Dan. Arno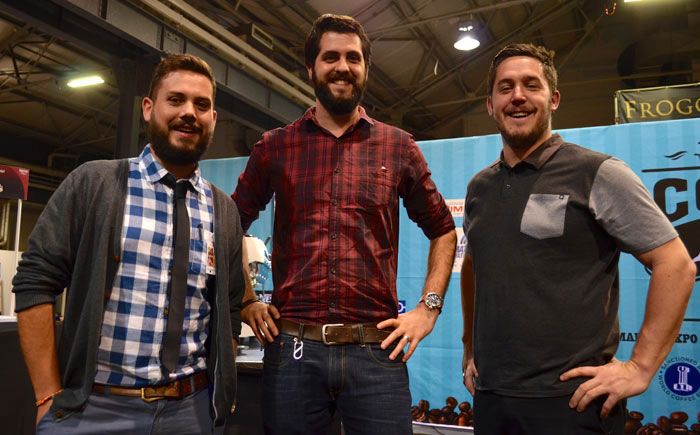 Round 2. Dyl. Matt. Rowan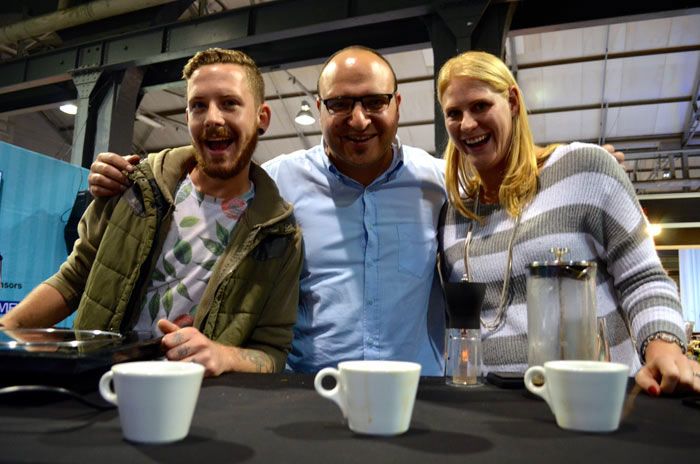 Round 3. Dyl B. Georgie. Wendy.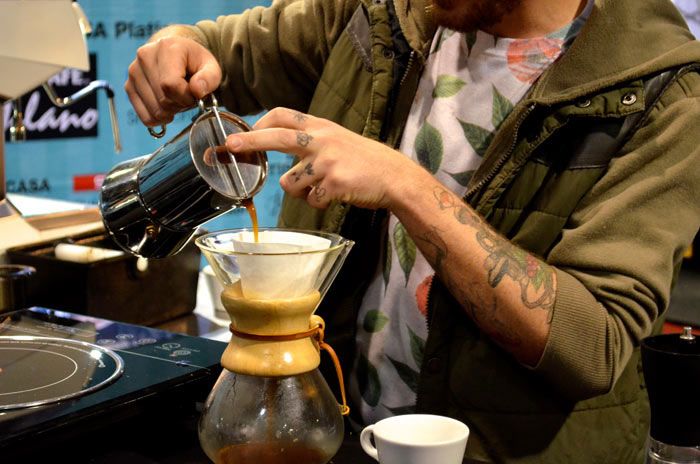 Dyl got creative and borrowed a SnappyChef induction stove to brew his moka pot. Shout out to SnappyChef!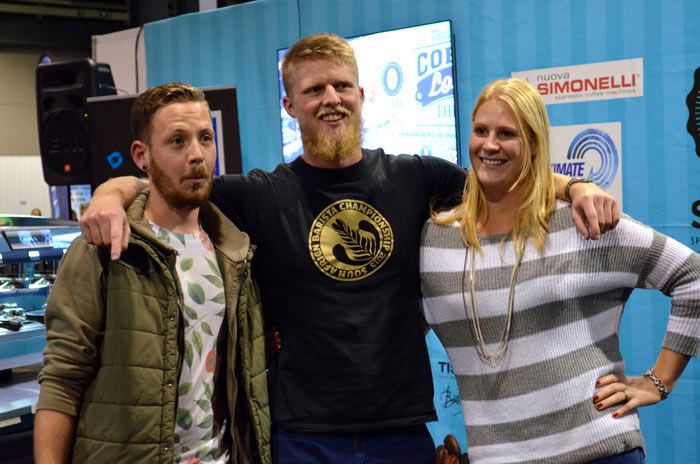 The Top 3. Moka Pot. AeroPress. Chemex.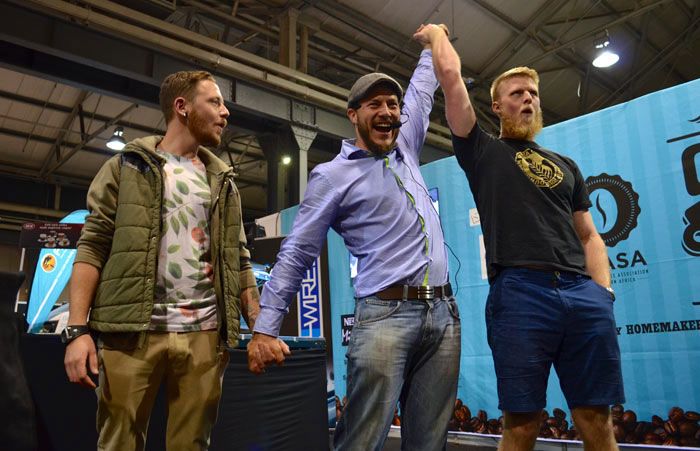 And the winner is: DANIEL 'THOR' ERASMUS!!