What a delightful start to the weekend. Tucked away in the Prime Human Performance Institute in Moses Mabhida Stadium, Jacksonville Coffee has been open little over a month and are starting to build their own little community in the monumental building that has changed Durban's skyline forever.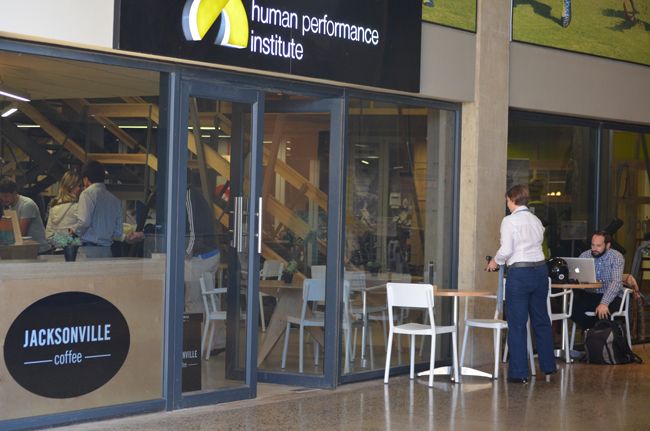 We were greeted at the door by enormous smiles and the smell of freshly ground Coffee Merchant Coffee. Clint Wolter the owner of this new hot spot, told us the origin of the name, Jacksonville.
"My first born son's name is Jackson and my wife is from America, so I wanted to tie them both into the name and with 'ville' the French for village we also wanted to try to create a community feel and build our own village in this little space. Also, you should see my son's face when he comes to visit the coffee shop named after him, champion!"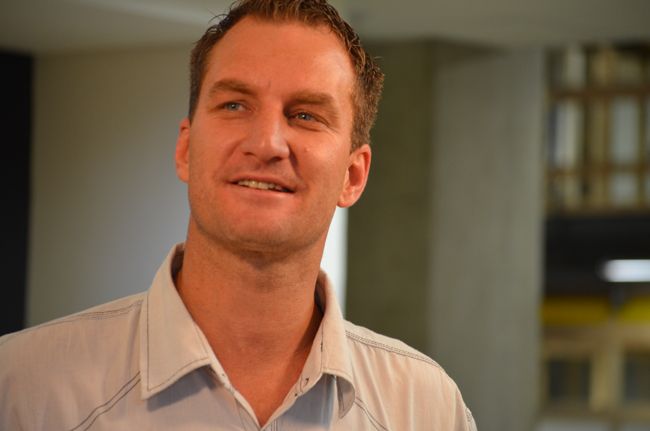 Silbert, the sweetest barista you will ever meet, pours a sublime cup on a solid Nuova Simonelli 2 group machine and if you don't get a jolt from the caffeine kick (especially from their 'zim shot' a double shot and condensed milk), that smile will get you pretty far.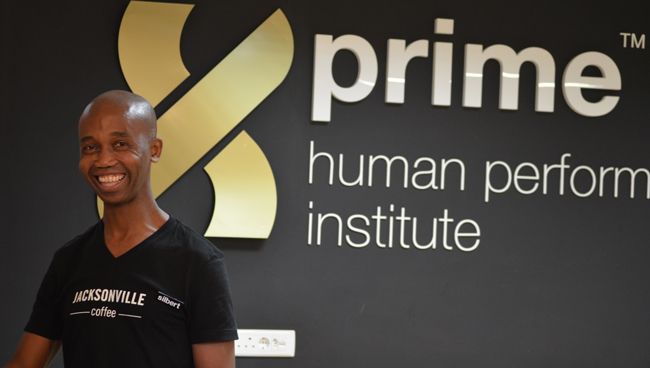 The attention to detail from the specially crafted birch chairs to everything that is tastefully Jacksonville branded, to the muffins made with the gym goers in mind, low-GI but tasty creations; it all comes together to make a fantastic coffee experience.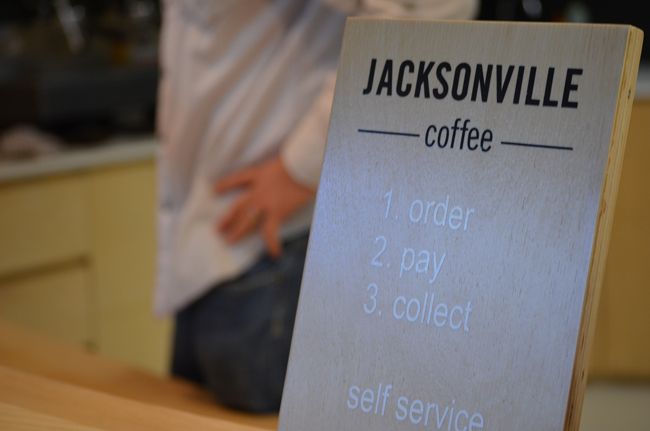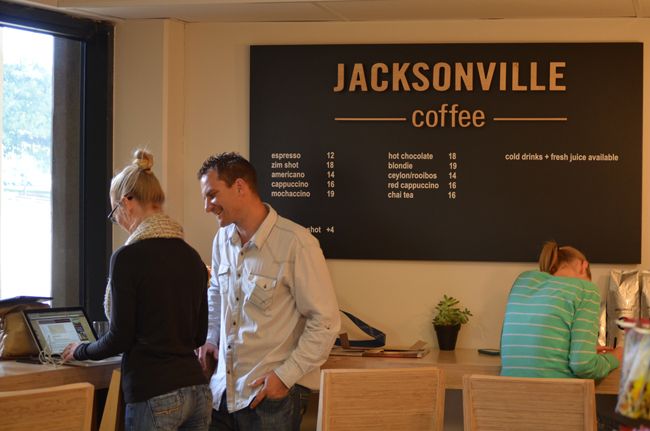 Clint signing up to the Mag with
Kate Lovemore
our new kickass CoffeeMag ninja.
But wait there's more! They have free underground parking right outside and they offer WiFi on tap.
If you are heading to the
iheartmarket t
his weekend, why not pop in and grab a cup from the dynamic duo, Clint and Silbert? You can pick up a copy of Issue 4 of
TheCoffeeMag
while you're there!