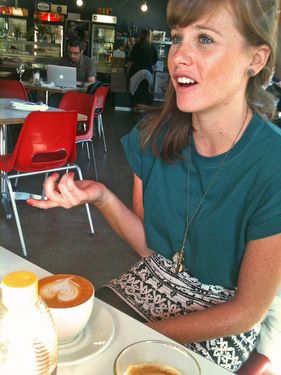 By Megan Pilditch
---
Steve Pike: Meet the man behind Wavescape, combining the best of surfing and cinema.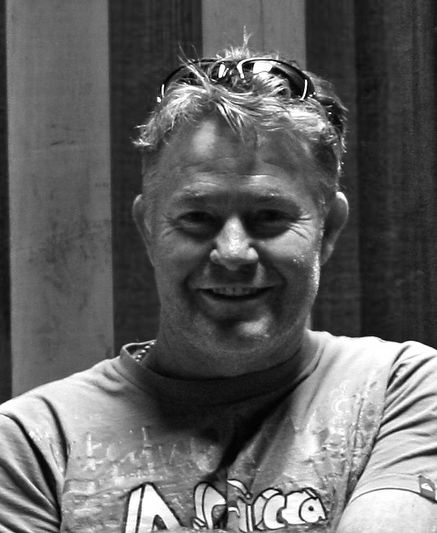 What do you think the response has been like to the surfing Film Festival?
Durban is called Surf City for a reason, and that is the proximity to really good waves. As a result, surfers who live here are stoked on the sport, and come out in their droves to feel it on the big screen. This year is no exception. We had 1,600 come down to Bay of Plenty to watch our outdoor screening, and had full house at Musgrave twice for our selection of 10 features and 5 short films, with most of the others at least three quarters full.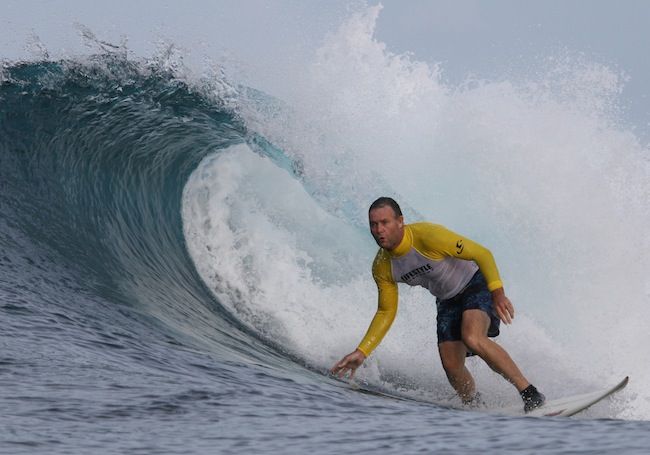 Has the Wavescape Film Festival changed since it first began? And how?
We started in Cape Town in 2004 and our first festival in Durban was in 2005. We still show the best and latest surf films from around the world, but what has changed is the critical need to rescue our oceans from human exploitation through ocean acidification (burning fossil fuels) leading to the pending extinction of fish, due to overfishing and acidification. The ruination of the planet's most important ecosystem has brought about a lot more content around saving our oceans, and surfers are a key focus group for activism.

Your favourite Wavescape film from this year's selection?

North of the Sun, a film about two Nordic dudes who hunker down for winter on a remote Arctic beach by building a house out of stuff that washes up on the beach.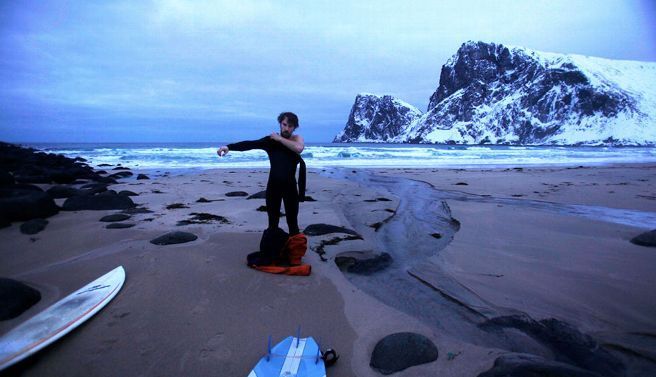 One of the films shown at Wavescape this year- North of the Sun. (photo taken from www.durbanfilmfest.co.za
Why do you think surfing and cinema work so well together?
Point of view camera work and underwater housings bring a stunning perspective of the swirling cylinder that is the surfer's holy grail. The need for this imagery also drives some of the most cutting edge cinematic technologies. The flow of the wave, and the narrative of music, lends itself to a unique audio-visual feast. With proper stories and documentary techniques coming into play, the old 'surf porn' genre is giving way to more cerebral and interesting plots and themes, but nothing beats the incredible close-up shot of a man dwarfed by a huge barrelling wave while the gritty thump of a good soundtrack adds an aural rhythm.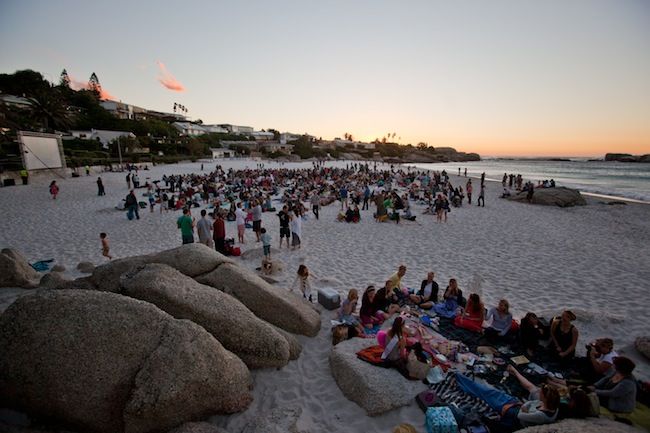 Wavescape at Clifton 4th last year


Are there any differences between the Wavescape film festivals in Durban, CT and Reunion?
Yes. In Cape Town, the strong summer SE wind makes life difficult sometimes, but we have managed to hold 7 out of 9 screenings in the last 10 years. The Reunion screening is screened to a French speaking audience and all the films are outdoors (the weather is balmy and tropical there in winter with very little rain, similar to Durban). Our curation must take dialogue and subtitles into account. In Durban, we have never had to cancel. The weather gods have smiled on us! For Durban and Cape Town, the formula is the same, an outdoor screening to kick off, then indoor screenings.
And lastly, do you enjoy coffee and where is your favourite place to drink it?
I cannot do without my coffee. I am boring though; I like a double espresso with a dash of warm milk, but no froth. My best place is Rosetta in the Woodstock Exchange in Cape Town.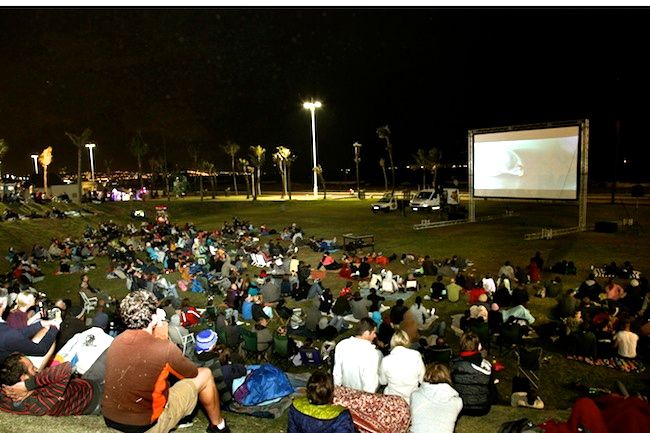 Wavescape at Bay of Plenty
---