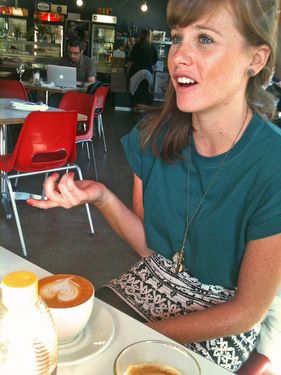 Interview by Megan Pilditch
---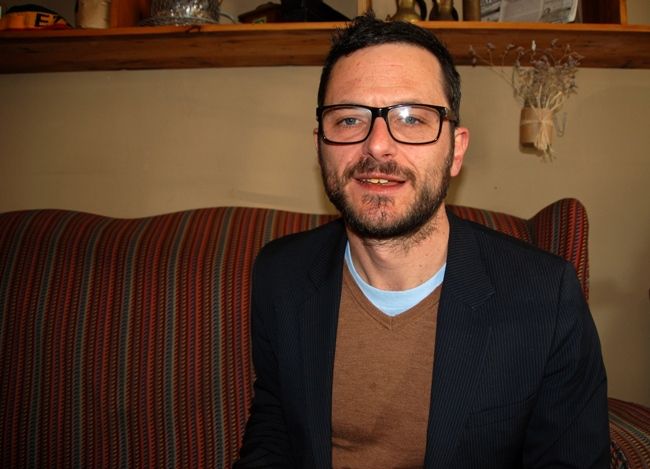 Conversations with Peter Machen involve fast-talking and plenty of coffee to keep up with his buzzing mind and hectic work schedule. On preparing for the film festival, "there are about 500 films submissions from around the world. If they are crap you just have to stop watching them. There's no time."
What creative pursuits do you divide your time between?
I have been a freelancer for the last nine years. I used to be the Arts Editor at the Independent on Saturday and before that worked as an art director in an ad agency. I also work as a graphic and publications designer, do editing and arts photography and write. And I work for the Film Festival (DIFF). Oh and gardening, I grow vegetables.


What vegetables are you growing at the moment?
None, because they have all died since I get this job (DIFF). And I even built a whole cage to keep the moneys out which took me like ten years to build.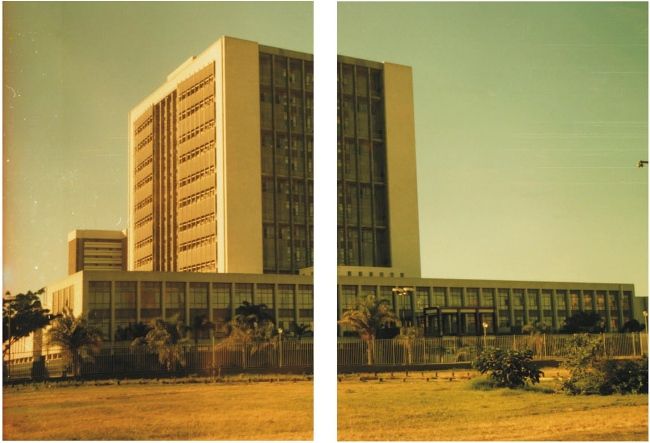 An image from Peter's exhibition, The Corduroy Man, an unpublished book of words and images.

One of your career highlights?
Every ten years the British Film Institute does a global survey of film critics from around the world and they asked me for my top 10- that felt pretty big. And being manager of the Durban International Film Festival.
Who is the most interesting person you have interviewed and why?
Brenda Fassie and Patti Smith- they have both just lived interesting lives.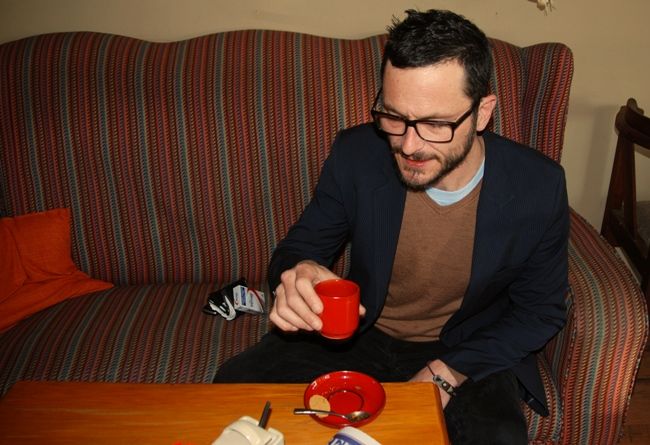 Peter swirls his double espresso, the clinking of the spoon against the cup creating a rather reassuring and soothing sound
What drives you to continuously push creative boundaries?
Without trying to sound too pretentious… there's a saying that if you're not on the edge you're taking up too much room. I do believe in pushing boundaries, I think it's important- complacency is a huge personal enemy. And I do get bored pretty easily.
The latest project you're working on?
Well it's pretty much the film festival at the moment. I also have two film scripts that I'm working on that I would really like to get published early next year.
You just returned from the Cannes, what was that experience like?
It's a huge international film festival and it was good to compare it to Durban. It was very encouraging to see how much support there is for DIFF from around the world. Everyone knows about it and it actually compares in size to the other major film festivals.
What does the rest of 2013 have in store for you?
After DIFF I am planning on going to Berlin for a few months. I just want to spend a bit of time around a very arts and culture intense city, have a chance to see films and be inspired. Berlin is probably one of the most culturally active places in the world right now. And you can also get alcohol 24 hours, and I'm not even a drinker, so just really because it's a 24-hour city.
Another image from The Corduroy Man exhibition.

Your 'go-to' coffee drink?
Double espresso, I make a damn fine double espresso.


Favourite coffee scene in a movie?
Jim Jarmusch's movie called Coffee and Cigarettes- that's probably one of my favourite coffee movies.
As quite a visual person what do you think of when you hear the word coffee?
I probably think of the crema on a double espresso. I also think of the smell. I love the taste of coffee but the smell is actually one of the most beautiful things in the world. If coffee tasted as good as it smelt I would really enjoy it.
"Food can be put on the backburner but not coffee and cigarettes." Drinking from his favourite red cup at the Bean Green
---
We look forward to DIFF running from 18-28 July! Don't forget
to check it out