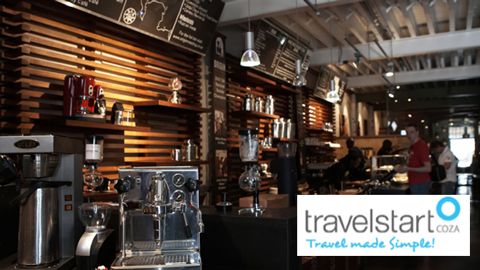 Ah another list to ponder over! This one from the
travelstart blog
.
We've seen a lot of lists about CT recently and there seem to be some constants that run throughout. We've heard a lot about Kamili but have yet to visit ourselves and as a vinyl enthusiast, the new Hard Pressed Cafe seems like a winner!
What do you think? Are there any places you think better showcase the CT coffee scene. I mean really we could easily extend this list to Top 20!
The full reviews can be found on the
travelstart website, they are definitely worth the read!
Kamili Coffee, Greenmarket Square
(Their amazing Sidamo was part of the Discover Great Coffee Club, so we had the privilege to taste Theo's roasting skills, but haven't had the pleasure of visiting his roastery yet!),
Empire Café, Muizenberg
(Put away the longboard and head up for some delish coffee)
, Deluxe Coffeeworks, City Centre
(No-brainer)
, Baked Bistro, Bakoven
(It's on the list to try!),
Starlings Café, Claremont
(Oh my giddy aunt, the brioche french toast people!),
Origin Coffee Roasting, De Waterkant
(Ask Michael to make you an AeroPress if he's there, legendary!),
Rosetta Roastery, Woodstock
(also watch this
video of Ollie, one of the coolest cats in coffee
),
Department of Coffee, Khayelitsha
(such a great endeavour, such an awesome story, you can read about it in Issue 6 of TheCoffeeMag),
Bean There, City Centre
(Love to
visit the gang at BT when we're in town!
,
Hard Pressed Café, City Centre
(I love vinyl! I love coffee! Must visit on returning to CT!)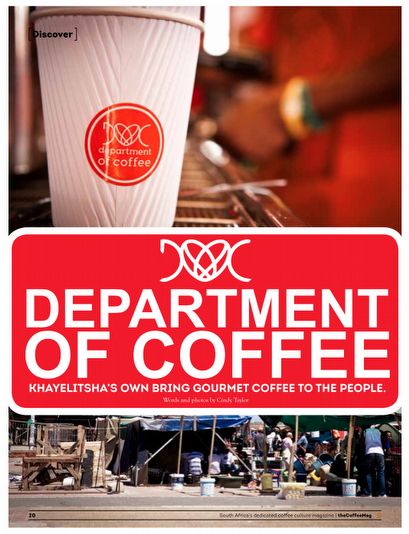 Taken from our Summer 2013 edition!