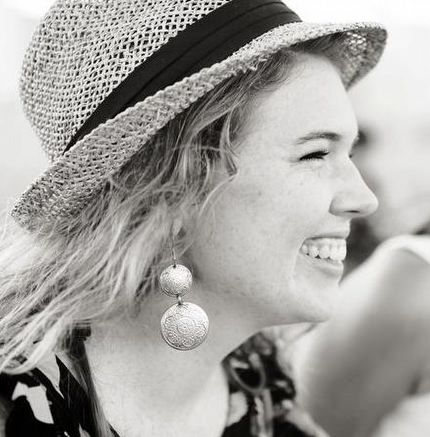 By Melanie Winter

I booked my ticket to Bali today.

I feel extremely grateful that I am in a position to travel and I intend to make the most of it. I read that blog post that's trending titled
Date a Boy who Travels
, it's whimsical and idealistic and the first thing I thought was, I want
be
that boy, not be the girl waiting at home. Travel, whether it be to Bali or down the coast from your home town is good for you, it's safe to say that I'm excited.
Why Bali? Well, it was through a series of eliminations from my The-Places-To-Visit-Before-I-Die-List (which is about three life times long, but isn't everyone's?)
I want to experience a place completely unlike anything I've ever known (not difficult), and preferably a place that struggles with English, so I won't be expected to speak much. Obviously that left me with far too many options. I also don't want to go to a city, and I definitely need a beach (hammock non-negotiable, surfboard rental outlet necessary) in my journey. That narrowed it down a little bit more. I knew I couldn't let myself go to any of the South American countries just yet, because I'm determined to live there for some part of this life. So then East it was. Two of my closest friends who travel often recommended Bali and the decision was made.
So an adventure awaits.
I considered using this time as my coffee detox period, but I wouldn't want to inflict that upon the good people of Bali, also how could I pass up a chance to experience coffee in a new way, in a place where coffee culture is booming and they produce some delicious beans!
This is where you come in. Have you been to Bali? Did you find the best coffee, with the best vantage point of the surfers getting barreled? Is there anything I absolutely have to do while I'm there? Any suggestions are welcome :)