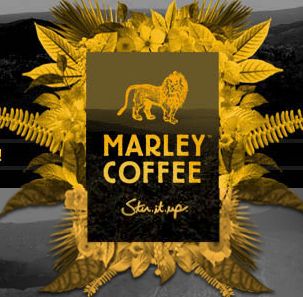 Greg Smith, Ryan O'Connor and Michael Goddard have undertaken to bring the irie vibes of
Marley Coffee
to South African shores. It's an international company with an obviously strong marketing campaign promising all the goodness of Bob's legacy in every cup.

"Bob Marley always said he would return to farming one day. With Marley Coffee, Bob's son Rohan fulfills the dream. Rohan remembers his grandmother drying their wild coffee berries in the sun, then hulling and roasting them for her own cup of coffee each morning. Marley Coffee is determined to deliver that same intoxicating aroma and rich smooth flavor into every cup."

These boys come from varying backgrounds, but have found shared passion in this coffee business. They have been diving head first into all things coffee, soaking up every bit of information and learning as much as they can about the world they are entering in to. Their biggest excitement is over their custom designed Kombi, fully kitted out to bring Marley Coffee to the masses. Their first gig is at the
Oyster Festival
in Knysna at the end of June, so they start with a bang!
Let's see if these guys can stir it up! This is a tough industry to get in to especially with all the micro-roasteries popping up all over the country, but these guys are determined and they are powered by an international company who owns a famous Blue Mountain farm. Good luck gentlemen, we can't wait to taste it!