"When I get up there, I'm fine, I feel calm, but it's the night before when the nerves get you, I couldn't sleep and not because I'd had too much coffee!"
The nerves certainly didn't show, as Jamie put on a stellar performance at the recent KZN Regional Barista Championships, securing a spot at Nationals at the end of this month. Nerves can give even the most talented Barista the shakes, you're in completely different conditions to the comfort of your own cafe, 7 judges are watching and you're under the clock. Some people, like Jamie, take to the experience like coffee under pressure and give you a performance as rich as a delicious espresso. We got a little insight into her coffee preferences.

How did you get into the coffee industry? And what do you do now?
Coffee has always been an interest of mine and when I joined a local roastery a while ago I took every opportunity to learn as much as I could about speciality coffee. It has since grown from an interest into an absolute passion! I joined Mokador this year and couldn't be happier.
I am based in KZN and do everything from sales to barista training, marketing for the company.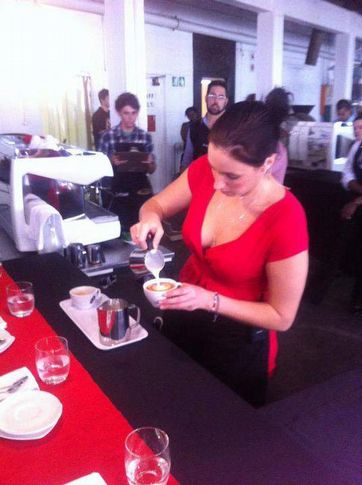 So wonderful that 3 women placed in the Top 6 this year, what are your thoughts on being a woman in the coffee arena?


I am so excited that there are 3 of us off to Nationals! It can be tough to be taken seriously in such a male-dominated industry but I think things are starting to change. If you take a look at what is already happening in the KZN leg of the competitions with Maxine from Colombo and myself coming 1st and 2nd (tied with Rory from Bean Green) respectively in our recent regional cup tasting competition as well. Exciting times ahead!
Why do you think in your position it's important to be a qualified barista?
I think it is incredibly important to understand each aspect of speciality coffee in order to be able to simplify it and explain it to those wanting to learn.
And as you know, there are so many details involved in making a great coffee that a lot of people don't realize!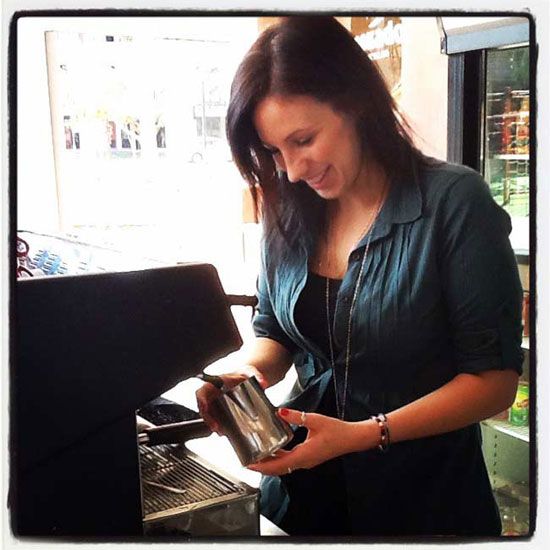 What is your absolute favourite coffee to drink at the moment?
I am going crazy over single origin Costa Rican coffee at the moment! And I'm enjoying experimenting with different Arabica and Robusta blends
as well. I just love the full bodied characteristics that our dear controversial Robusta can bring if used in the correct quantities!

How do you make coffee at home?
To be completely honest I barely drink coffee at home! I usually consume so much during the day that by the time I get home I usually settle down with a nice cup of tea. But on the rare occasion that I do, I use a pour over set.

Anything else that you would like to share with us?
Keep a look out for info on the Durban Coffee Club that is going to start at the beginning of next year and will be run through the SA Coffee Club.
I think it will be great to have an opportunity for us all to get together regularly and share our passion for coffee!
We couldn't agree more! We wish Jamie all the best of luck at the end of the month, we'll be watching closely as the best compete at The Good Food and Wine Show in Joburg at the end of the month.