Words by Shannon Jenkins
Pictures by Luke Schilling
The Coffee Revolution is alive in Bloem! I found evidence of this when we, in search of free WiFi during the Chilli Tour roadtrip, stumbled upon Marmelade. An oasis of style in the suburb of Dan Pienaar, it was with great joy & relief that we tumbled out the car to discover delicious Bean There Coffee & a drool-worthy menu.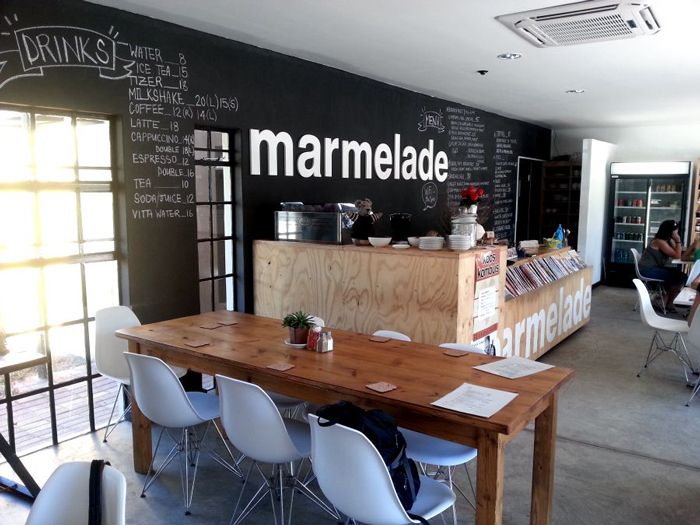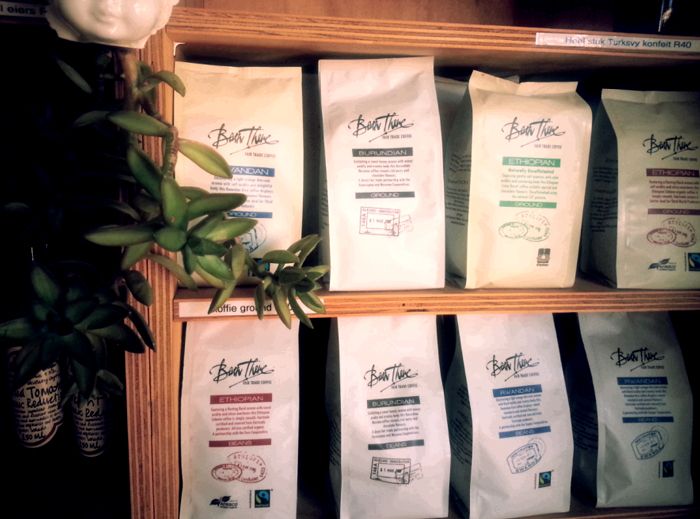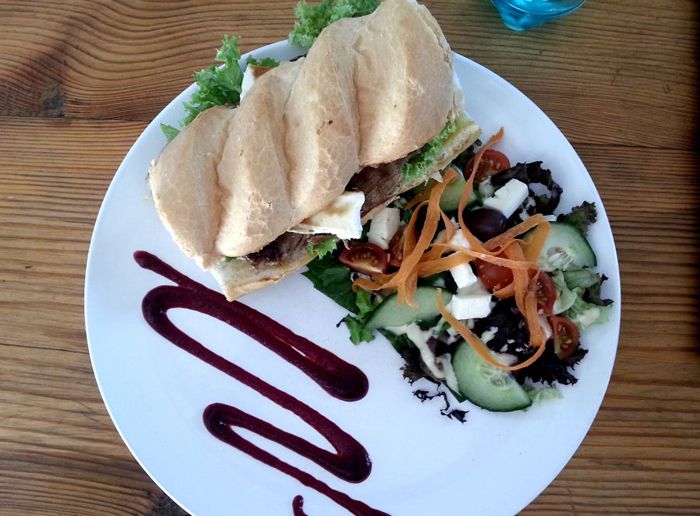 Leani Hugo and Sarique Wilken are the creative duo behind Marmelade. Both had harboured a dream of creating a laid-back space where people could enjoy good food & coffee that didn't cost a fortune. As co-owner and head chef, Leani has an unrivalled passion for preparing delicious dishes. Sarique, on the other hand, has become quite the coffee aficionado and has a serious talent for conversing with customers. I chatted to Leani about their unique spot.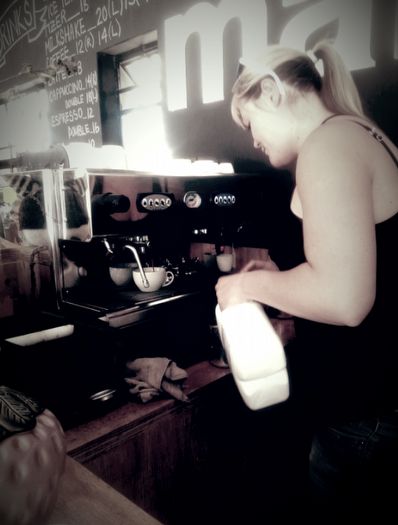 What kind of experience do you hope to give your customers?
Marmelade is really one of those spots where you can just take a deep breath, order yourself something amazing from our menu, add your devices to our WiFi, pop your feet up on a chair, grab a magazine from our wide selection and just spend the afternoon in our indigenous garden taking it easy. Our aim is to always make the customer's experience a relaxing one

How easy or difficult is it to get good coffee in Bloemfontein?
In the past, one got the impression that if you had a fairly decent machine and beans, anyone in Bloem could make an award-winning cup of coffee – and worst of all, people didn't seem to mind paying top dollar for mediocre offerings. However, it seems as though people are starting to come round to the idea that making the perfect cup is truly an art - one that requires attention to detail.
How important was it to you to have good coffee in your store? Why?
For us, the idea of having a coffee shop and not serving the best possible coffee we could find was simply out of the question. We wanted to create a destination where you knew that, no matter how rough the day, you were sure to find a great cup of coffee waiting for you at Marmelade! Quite frankly, with the amount of technology and great coffee suppliers available in SA at the moment, there is no excuse for mediocrity.

What made you choose Bean There as your supplier?
Well, first off, nothing wrong with a little sister power, right? During the set-up process, we went on a coffee pilgrimage of sorts in Johannesburg, skipping from one coffee shop to the next until, elated (in part, no doubt, to the amount of coffee we had consumed), we discover Bean There. We love, not only that Sarah's blends are truly seven kinds of delicious, but also truly appreciate the work she is doing to ensure fair trade in the coffee industry.
Have you trained your own baristas?
Completely amped at the idea of being the driving force behind our beautiful new coffee machine, both Sarique and I went for Coffee & Cappuccino Excellence training at Illy in Johannesburg. We felt that is was important that we not only had the right machinery and ingredients, but also the know-how.

Do you think people becoming more discerning about their coffee in Bloem?
Many people in our part of the country are truly passionate about the coffee they drink and we often find ourselves in the midst of conversation with a customer who wants to know more about the process, the techniques we use and the products we prefer. We love this, because it keeps up motivated and allows us to share our passion with others.