Treviso is the 'most fancy' province of Italy according to my delightful guide Fillipo from Wega. My train stop Conegliano oozed wealth and austerity and just a few steps away from the tracks the beautiful shops that Italy is so well know for sprawled ahead of me, begging to be perused.

Fillipo collected me from the station and whisked me off to a steak lunch at the local Susegana restaurant. It looked tiny from the outside but inside revealed numerous different rooms, a Wega espresso machine, a wood fired oven and locals a-plenty sprawling out on to the terrace, soaking up the summer sunshine. The waitress spoke not a word of English, I understood the important things like Vini rosso (red wine), but other than that was at the mercy of my host's ordering skills. He did not disappoint me. I felt a little aggrieved that he ordered me a salad instead of chips (I've been accused many times of less than feminine tendencies), but he was more than happy to share, so I forgave him.

After an espresso from one of the local Susegana roasteries, Lazzarin Caffe, we headed to the state of the art Wega factory.

Here I found an extremely warm welcome from the wonderful team. It's quite an interesting set up, as Wega and Astoria (a competitive espresso machine brand) are housed within the same building and there is a definite air of competition. Perhaps this is what drives the Wega team to push their limits and achieve as much as they have so far. Nothing like a bit of healthy competition!

Guilia, the marketing guru, pulled me a delicious espresso, as she explained: everyone working here is immediately taught the art of espresso. Then they gave me the grand tour around the largest espresso machine factory in not only Italy, but the world.

The sheer size of it is completely overwhelming. The factory floor is neatly organized and full to the brim, overflowing with bits and pieces that will soon make up the technology fueled Wega machines.

They have become known for their Green Line Espresso Machines, which focus on energy efficiency. They may not be the biggest sellers yet but the team is very proud of them and is investing in making the technology standard.

"Today our research is aimed at producing machines with a low environmental impact: our Green Line is an ambassador for this project. It's the revolutionary line of energy-saving coffee machines launched on the market in 2009. Thanks to the use of separate boilers for each individual brewing group and a system that memorizes the workload, our technology provides certified energy savings of 47.6% in standby mode and 30% while in use."

Those are some outstanding statistics!

The futuristic style of the Wega machines sets them apart from other machines on the market and these sleek exteriors are only the beginning of their advances.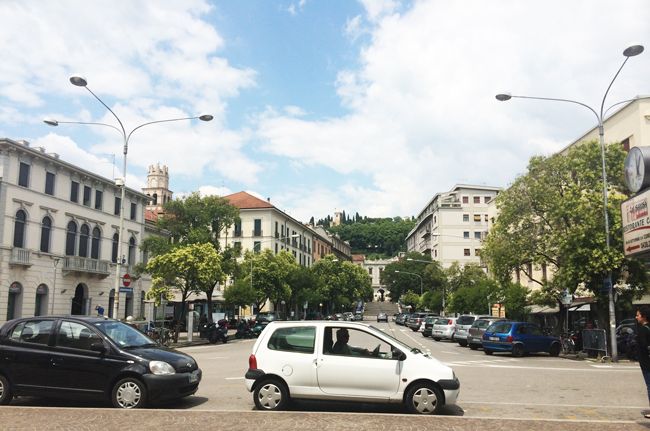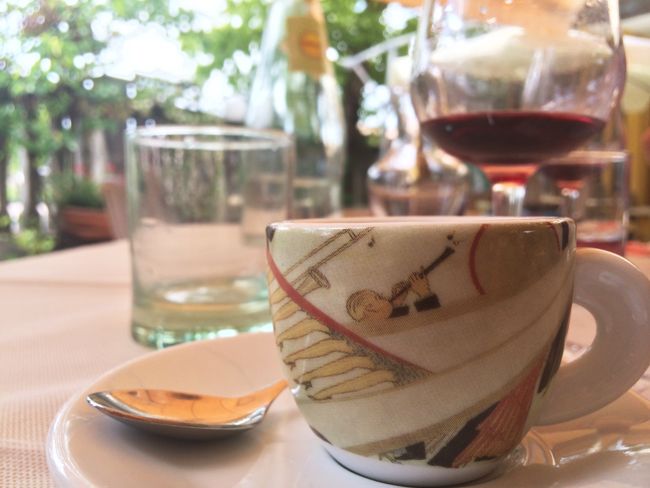 Sassy espresso cups to end a delicious meal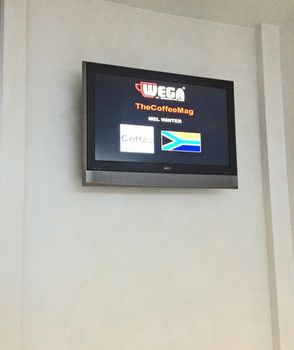 A very warm welcome indeed.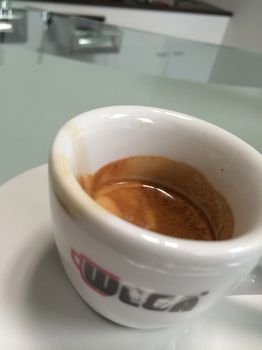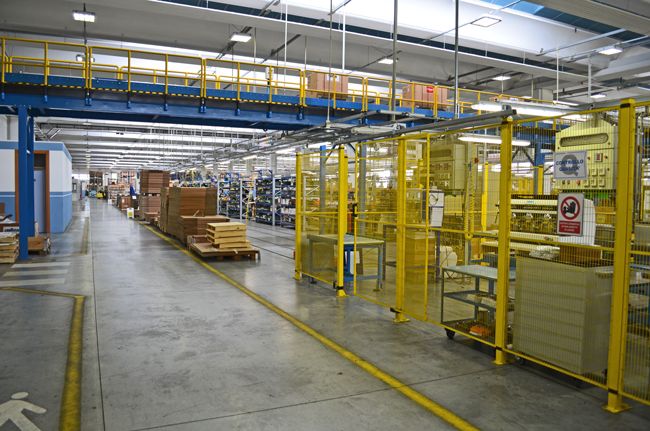 As far as the eye can see. The factory floor appears never ending.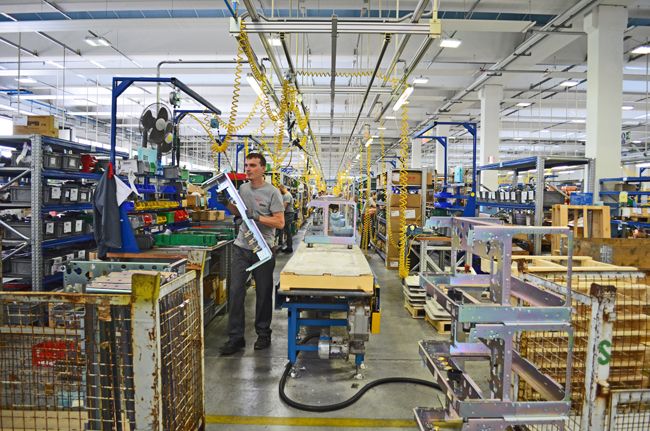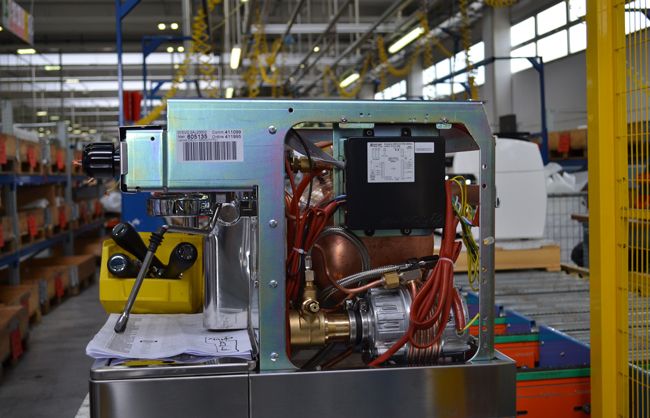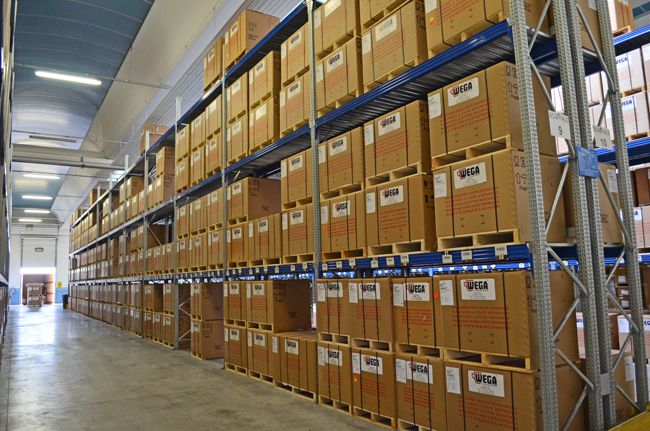 Guys all I can say is, that by the looks of the number of espresso machines waiting to be shipped in the Wega factory, coffee is doing a mighty good job of world domination.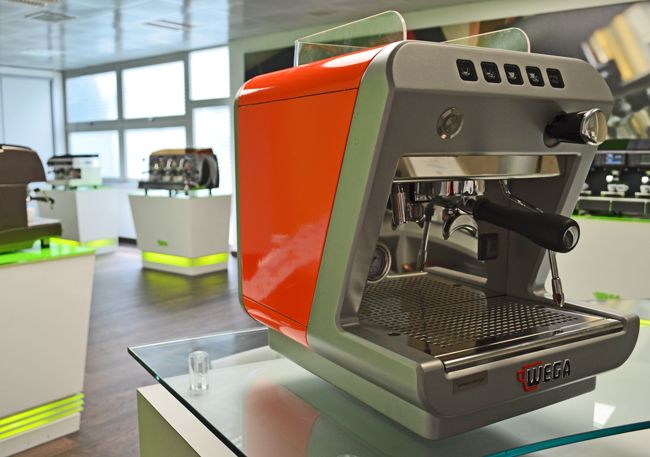 A little neon Wega for home? You could build a whole kitchen around this little guy!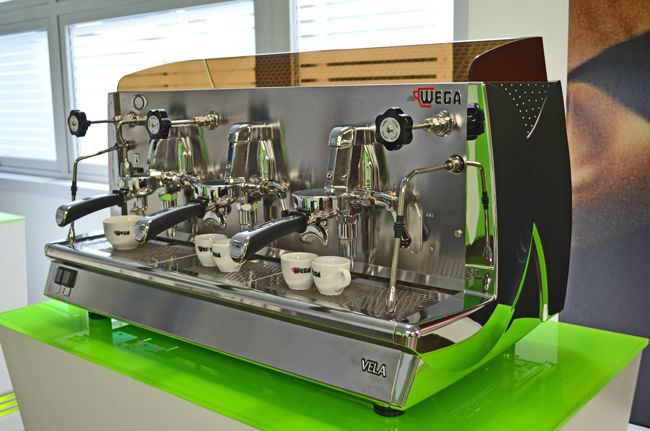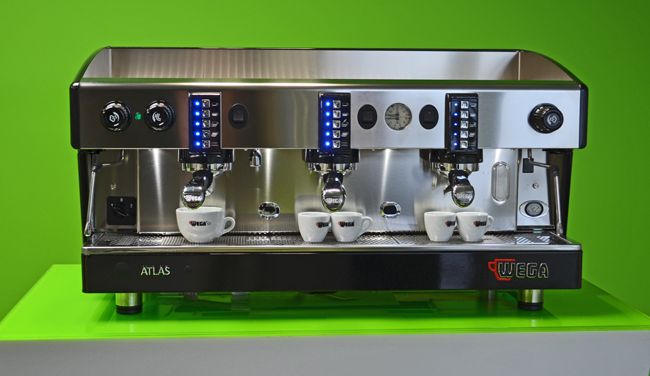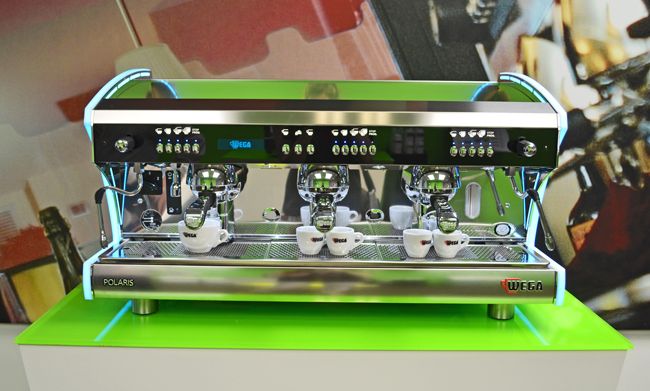 The Polaris is one of their biggest sellers.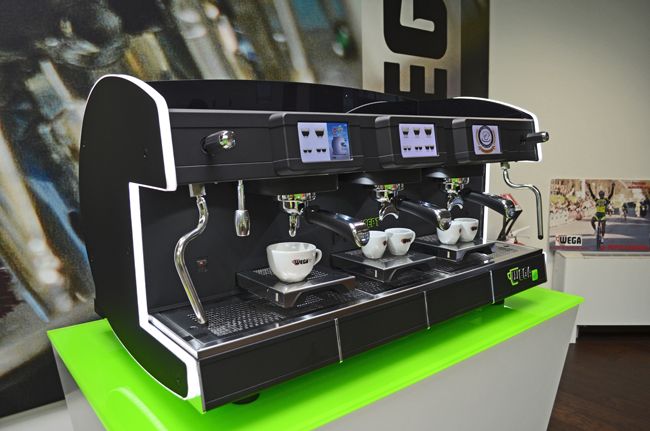 The new touch screen 3 group Green Line.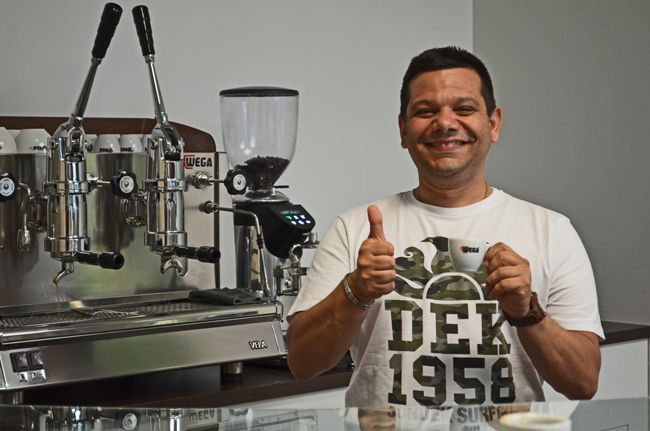 On site barista ready to train all the buyers who take home one of these magnificent machines!