Tim Wendleboe won the World Barista Championship title in 2004. Shew, but that seems like a long time ago! It was Tim's book that was one of TheCoffeeMag's first examples of coffee media that piqued our interest. He has been working the coffee celebrity scene for all the right reasons for a number of years now, so we've been close followers of his career. To say that I was excited to visit the roastery was a grave understatement.
The sun had briefly decided to make an appearance, my bike riding skills were once again put to the test as I ventured out in my borrowed layers of clothing (summer, you say?!) and the destination was Tim Wendleboe.
I was delighted to find that we had happened upon the 7th anniversary celebrations.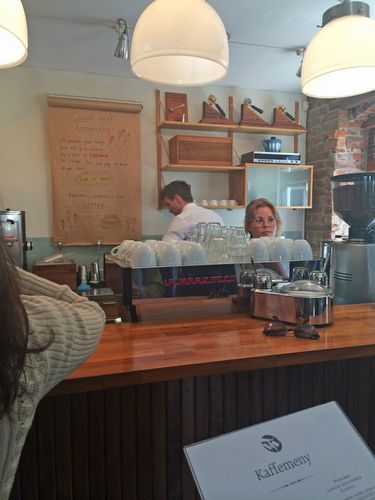 Happy 7th Anniversary to the crew at Tim Wendleboe!!!
We went to the bar and basically ordered one of everything. An AeroPress from Sitio Canaa Brasil, a cold brew from the Dumerso family in Yirga Cheffe Ethiopia and a drink called Anisetta which used the Colombian Finca Tamana espresso as a base.
When it came time to pay we were informed that all drinks were 1Kr or you could pay whatever you wanted for them and all proceeds go directly to the Kapsokiso FCS farm in Kenya.
This was posted on
Tim Wendleboe
this morning:
"We had some record breaking donations this year. Some of our beloved customers paid over 500kr (USD 80,-) for a coffee and a new record was set at the end of the day where one of our guest paid kr 1024,- (USD 165,-) for an espresso."
Pretty awesome.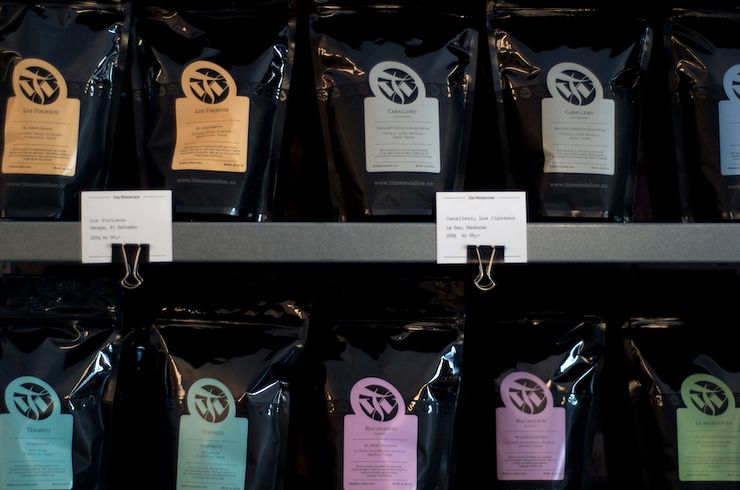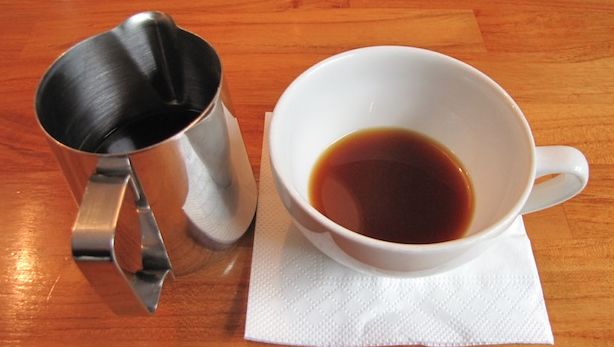 An AeroPress the colour of caramelised sugar.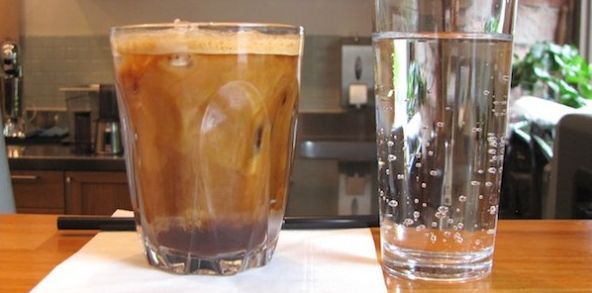 The Anisetta.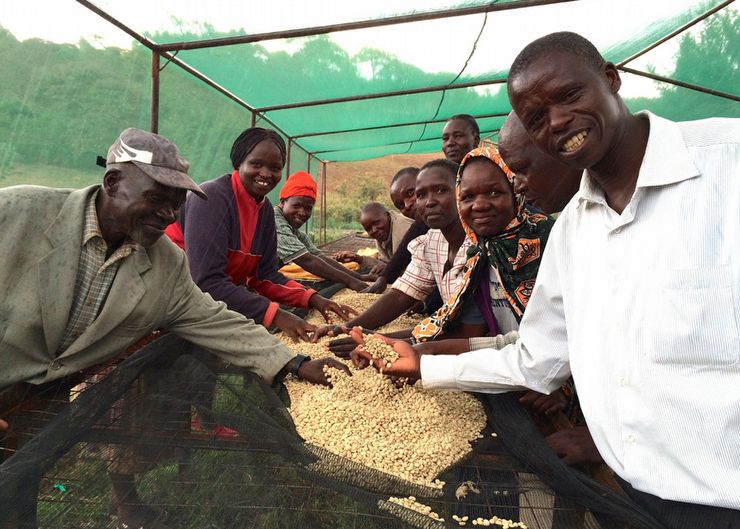 The farmers of Kapsokiso FCS. Pic courtesy of
Tim Wendleboe