Ah Francesco!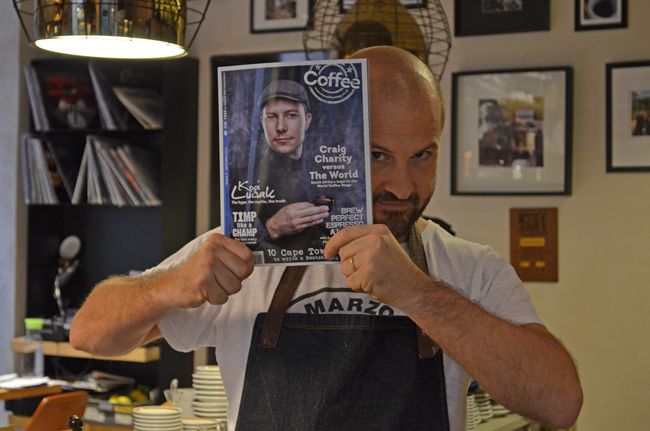 What a delightful individual, it is no wonder that he has collected fans and more importantly friends from all over the world while being on the World Barista Champs circuit.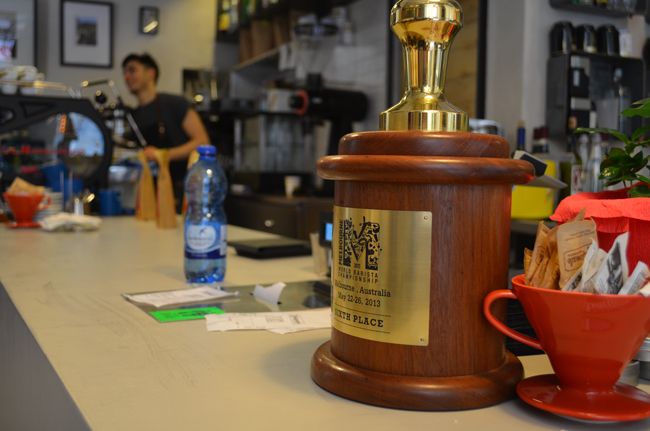 His new speciality coffee bar, Ditta Artigianale has been open a mere 45 days. You would never guess that from walking in off the street, into the signless property just a few steps from the magnificent (and at this time of year, tourist over run) Uffizi Gallery. The locals are already installed and my, are they beautiful. I'd stepped off the tourist infested street and into the temple of coffee, and by night a gem of a gin bar.
A man who must drive some sort of magnificent motorcycle or beautifully restored Vespa, with tailored, shirt, tailored beard and two full sleeves of skin graffiti stepped up to the counter and bantered with Francesco and I knew the people watching would only get better. A sensational, voluptuous woman in a black dress that hit all the right curves swayed through the space.
In the morning I was served a sublime Honduras espresso on the suggestion of Lucien (apparently Italy's next hope for a world title) and I wondered around this coffee haven, lapping every bit of geekery up. The cold brew drip wall installation that had been brewing for 3 whole days. The Hario filters to hold sugar. The different beans on offer.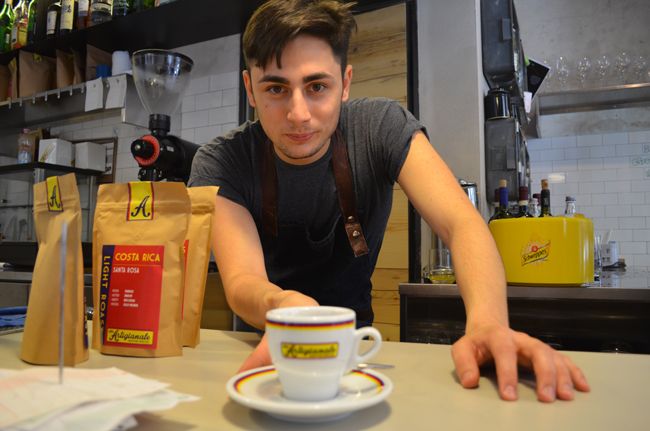 In the evening I was treated to a gin and tonic to end all gin and tonics made by Francesco himself. Another of his passions is gin, he has 55 kinds at Ditta Artigianale!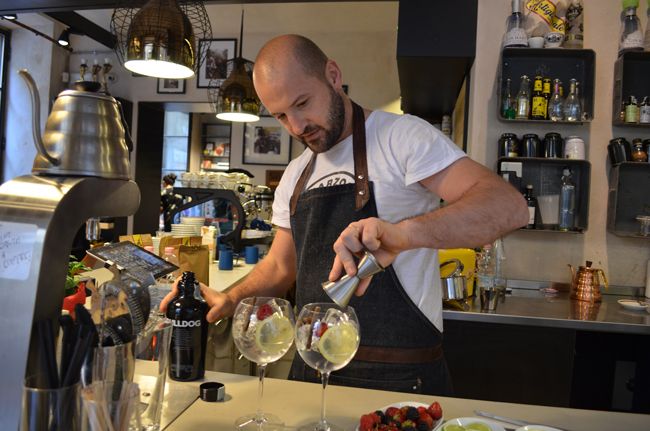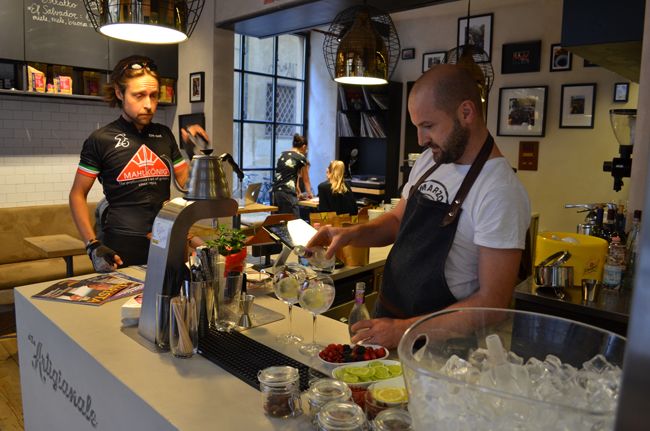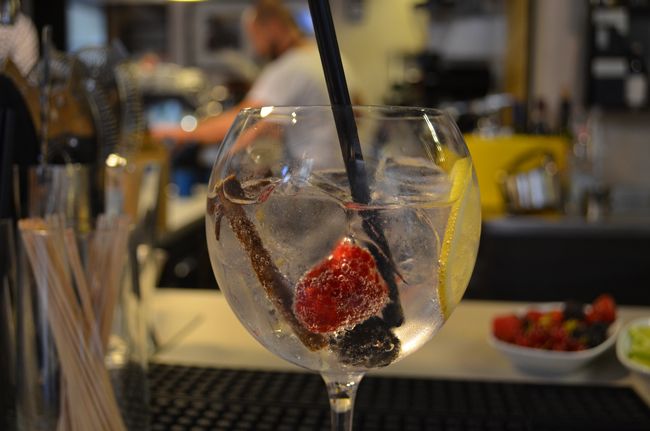 I struck up conversation with Holly Bastin, a US native with a long history in speciality coffee who was coaching at this year's WBC and she made the comment that she felt at home here. I wholeheartedly agree. I think it's because we all speak the international language of coffee. This space, that has been created at Ditta Artigianale, is one you want to make your home. It just makes you want to linger longer.
Belissima! Ciao Francesco, we'll meet again soon!
Ditta Artigianale
Via De Neri 32
Firenze
Italy