Yesterday was quite a day for the South African camp in Rimini. A whirlwind of emotions really.
But I'll let Craig explain it to you...
We couldn't be prouder of his performance and it has been amazing to be part of this journey. We will hear this afternoon exactly where he placed and what the judges thought.
Congratulations to each of the Semi-finalists. We're watching!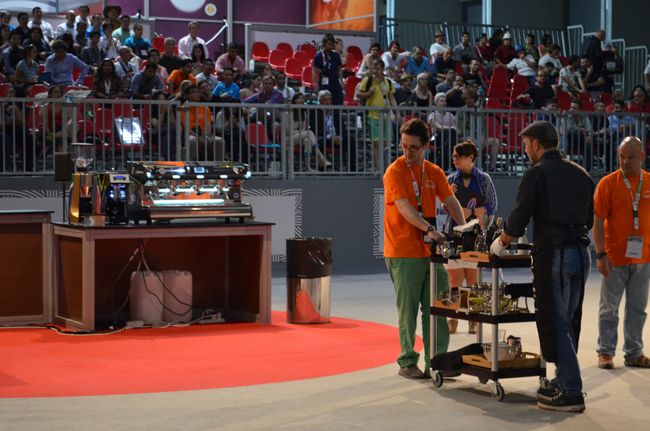 Craig wheeling out his long awaited equipment and coffee on to the World Stage.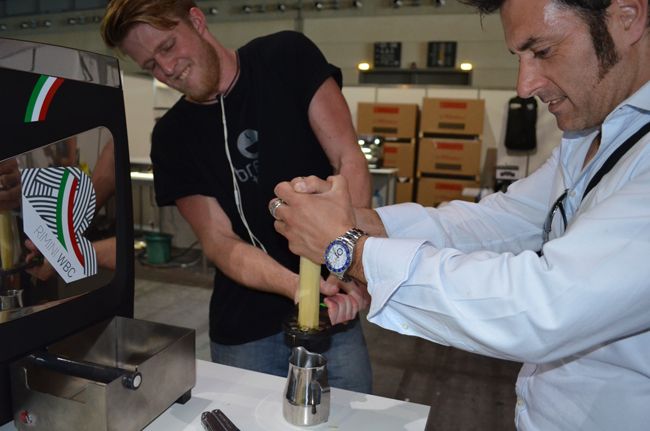 Dan and Alessandro hard at work on the sugar cane juice for Craig's signature drink. Yes, that's a bionic wrench.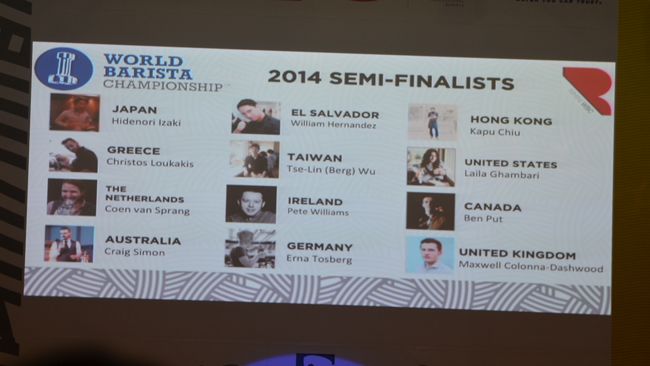 The semi-finalists who are competing today.