No one likes traffic. You never hear a Joburg native say, "Ja it's not that bad" but they suck it up and deal with it and I admire them for that really, but it is a good thing that I don't live in Joburg because well, I think I would implode in a fit of road rage, why do the cars no move?! So you can imagine my delight when I was spat out from the highway into this little haven...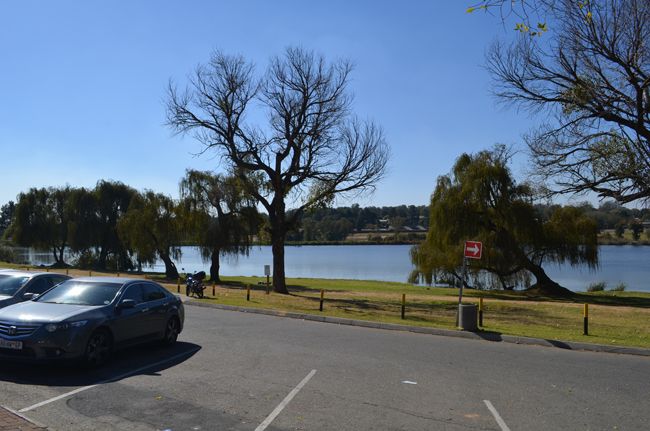 My frustrations instantly faded away and I turned my attention to
Oakes Brew House,
located alongside this little patch of water, an all girls run operation. And just to be clear, not only do they brew an amazing cup of coffee, the team also brews their own beer. Obviously I was intrigued, hence making the traffic ridden trek to Modderfontein. Totally worth it.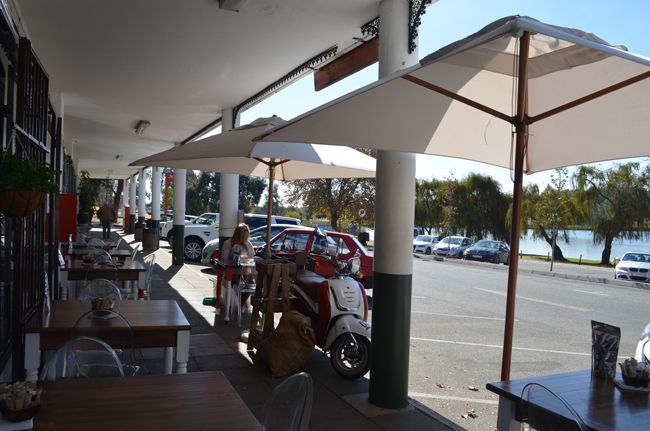 Helen showed me around introducing me to the two
Snob's Solar powered Roasters
, Tom and Jo, gorgeous little red machines that pump out an impressive amount of coffee for retail. The residents of Modderfontein must be rejoicing! I was served up a delicious cortado by Beatrice the barista, using their signature blend, Blend 33, so named after the restaurant at 33 High Street which contained a mix of Ugandan and Brazilian beans. Helen heads up the running of the cafe and with years of chef experience and having worked under the likes of
Rick Stein
in the UK, she has been following and growing with the coffee trend. They also serve delightful crepes.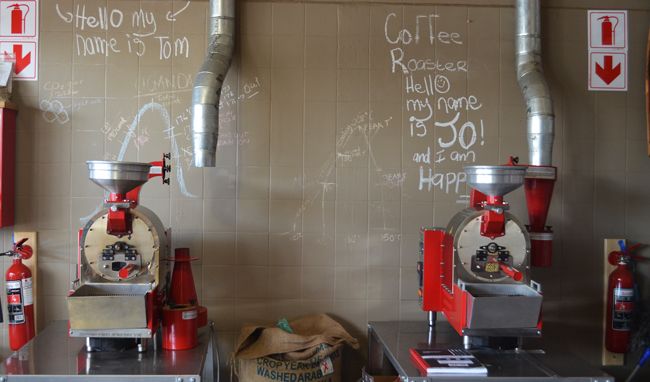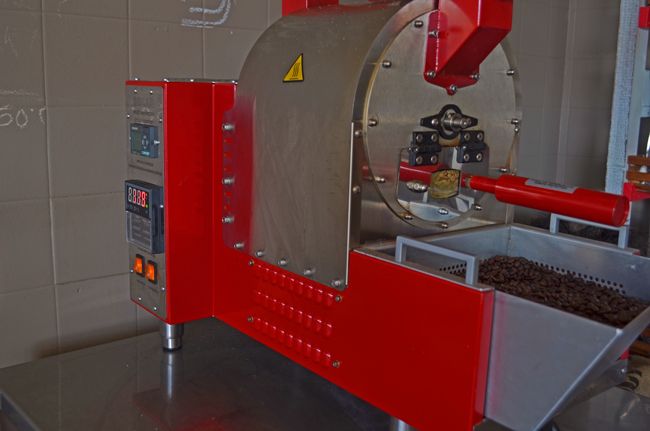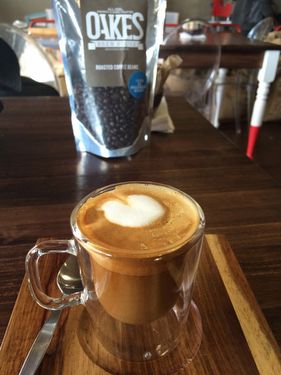 She directed me across the glorious patch of water to 33 High Street to meet Happy, the woman that skilfully brews the beer. What a treat! Happy was convinced to move to Joburg by Thea Blom one of the owners. Happy says she loves brewing beer, especially the fact that she has to taste it to make sure it's just right! And she gets it just right.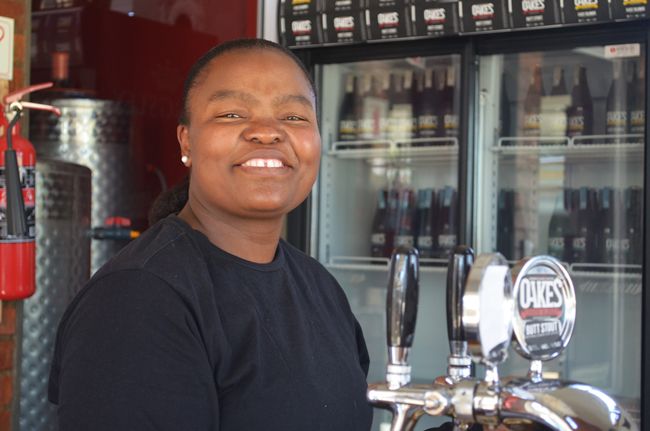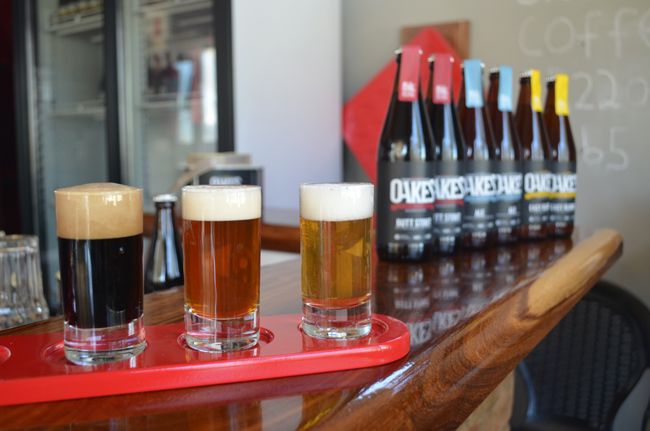 The name, Oakes Brew House, as well as being wonderfully ironic, also stems from the fact that there are two huge, old oak trees on the 33 High Street premises, what as excellent place to spend an afternoon with friends. Modderfontein has become a craft destination thanks to the Oakes Brew House All Girl Team, an all-round lovely experience, I left feeling refreshed and revitalised, I didn't even notice the traffic...