Reasons to feature Garvey's coffee in your mag:

- 'cos it has an amazing flavour (but that's obvious or else we wouldn't be emailing you)

- He tries his utmost to remain focused on making your coffee while shoo'ing roosters, cows and local ciskei dogs from from a converted rainwater tank which now serves as his brewing hut
- Each coffee had at Garvey's feels like a new personal experience (mainly due to the mix of characters sipping about in the mornings)

- On Garvey's off day, you may find his pre-teen son, Kai, practising his brewing skills
- Setting: imagine this: a view overlooking the fish-filled Keiskamma river (see pic below), mismatched chairs under a coral tree, sounds of soaring Fisheagles looking for prey and rural chatter amongst the locals all the while sipping a speciality Garviaodo style brew.
- fortunately he does coffee-to-go for the one hour trip back to EL and upon arrival in the sleepy town, one can always get their fix at Spargs shopping centre in Beacon Bay or at one of his mobile take-out vans.
Those are just a few of the reasons why we think Garv should feature in your mag. Another reason being that he is a distributor of your excellent mag.
Enjoy your day further.
Regards,
Two Hamburgers..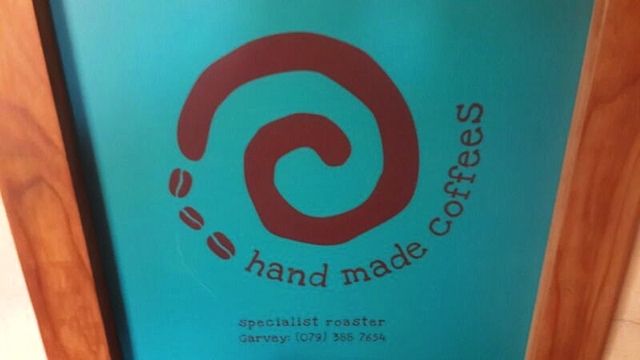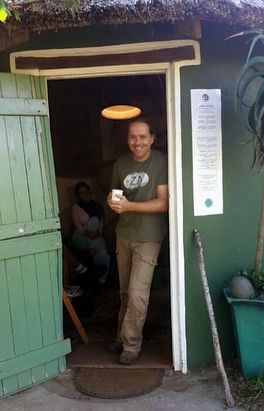 Garv..hanging out in his brewing hut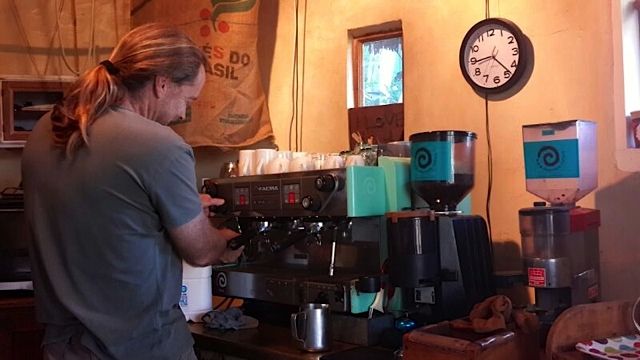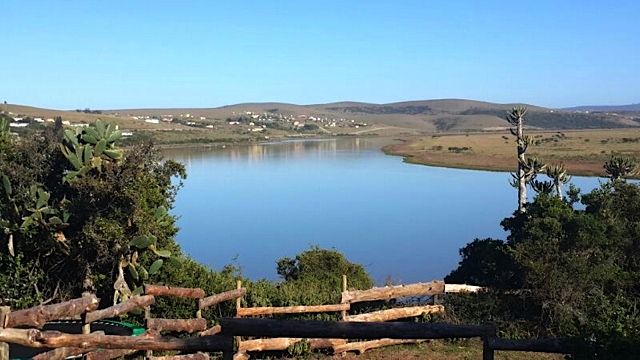 Not a bad view for a coffee shoppie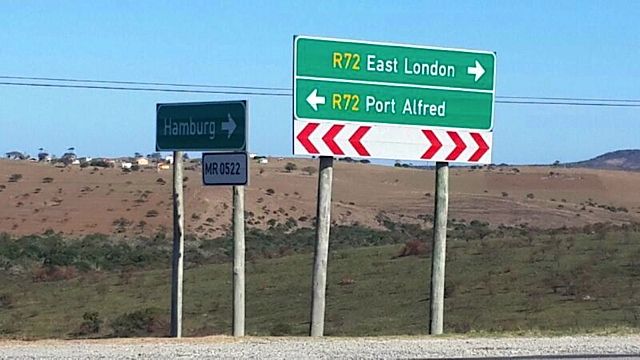 Half way, turn here.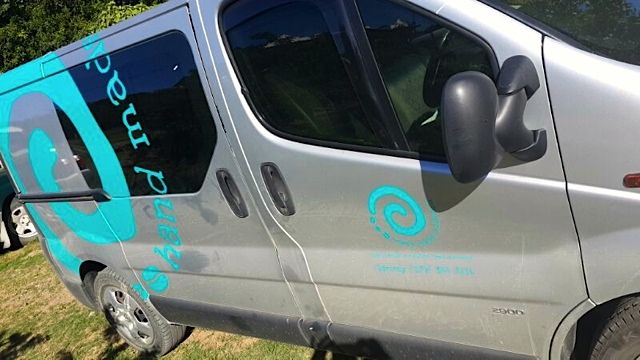 Stop when you see this, there are no numbers on the houses
Dear Hamburgers

We love to hear your tales of Garvey, we feel very grateful that he has always been a supporter of ours and that we have had the opportunity to meet him!

A visit to Hamburg, specifically to hang out with Garvey, is definitely on our list. And your email has certainly intensified that desire!

Thank you for taking the time to email, it really means a lot to us, and we know it will mean a lot to Garvey!

Hopefully see you soon!

Best
Mel and Iain


---